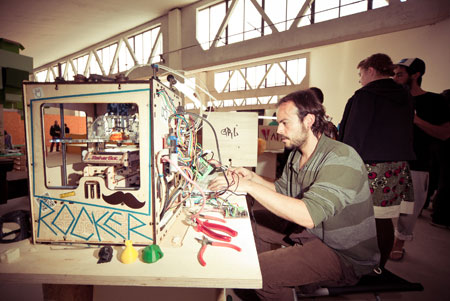 Salone 2012 gets a DIY makeover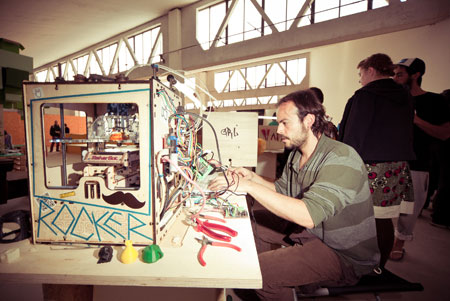 There is more to Milan than slick high-end design this April, and Berlin's MakerLab are returning for another stint at the Public Design Festival with a special collaborative design project.
Setting up between April 1st to 15th at Art Kitchen Superground and then from 17th to 21st at Cascina Cuccagna, the multifunctional hub will feature 3D scanning, 3d printing, laser cutting as well as various low-tech manufacturing techniques.
Beyond the public demonstration, one of the goals of this year's event is to engage in the design and construction of objects and tools for Un posto a Milano, a permanent meeting place that is being set up to highlight and preserve local culture, food and agricultural heritage.
It's looking like the DIY efforts from MakerLab will once again provide a welcome contrast to the streams of shiny new objects being fussed over just down the road…
image thanks to Delfino Legnani
via Abitare