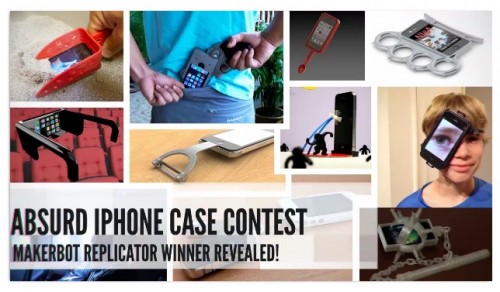 Engineer vs Designer: Makerbot contest winners announced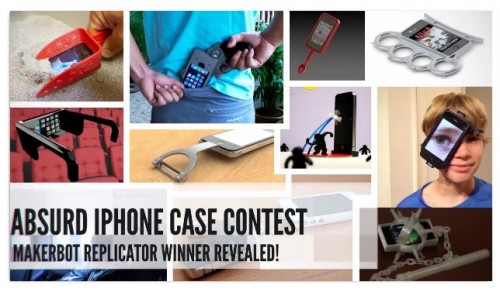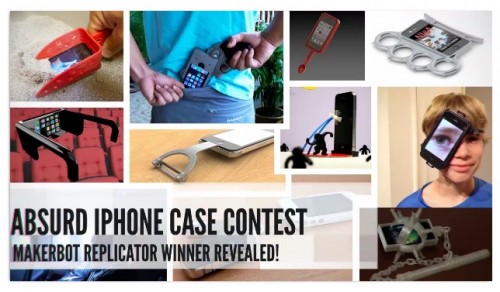 With the multitudes of iAccesories already out there, is there really a need for more i-themed thingies in our lives? The guys at Engineer vs Designer seem to think this niche market can do with a boost, and together with Makerbot they set a challenge for Thingiverse users to submit designs for the most absurd iPhone case or accessory.
Requirements included that it be ironic, backward, cynical or comically self-defeating; all while being printable on a Makerbot or similar DIY unit. The lure of a Makerbot Replicator printer up for grabs as the grand prize led to a fantastic response, with a huge number of entries taking the iPhone into realms never before seen, let alone attempted.
Humour played a key role in this tongue-in-cheek competition, and the judges were quick to point out that submissions that deemed actually useful were immediately disqualified. Descriptions and naming conventions contributed much to the designs themselves as witty scenarios support the hilarity of the entries.
"…it was the wordings that had me almost pissing my pants with laughter"
Click through to hear the full EvD podcast, where a lively conversation ensues as the guys talk through the competition entries and even place a live call to the winning designer.