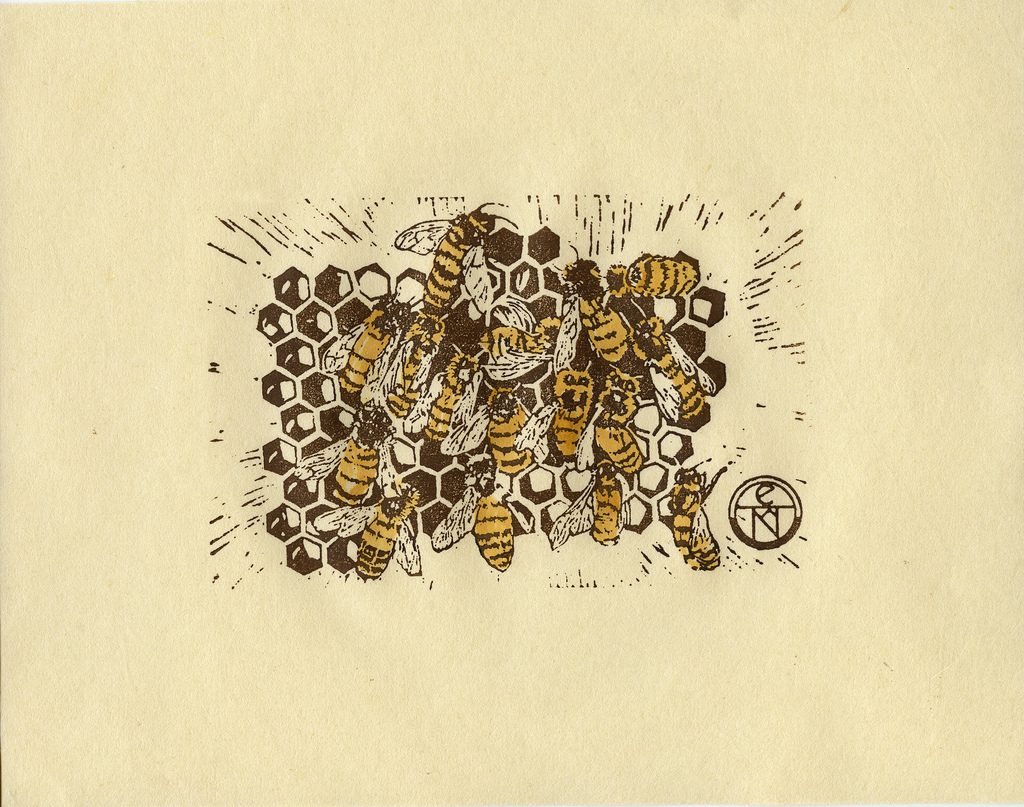 The Laser Cutter Roundup — a weekly dose of laser-cut love: #72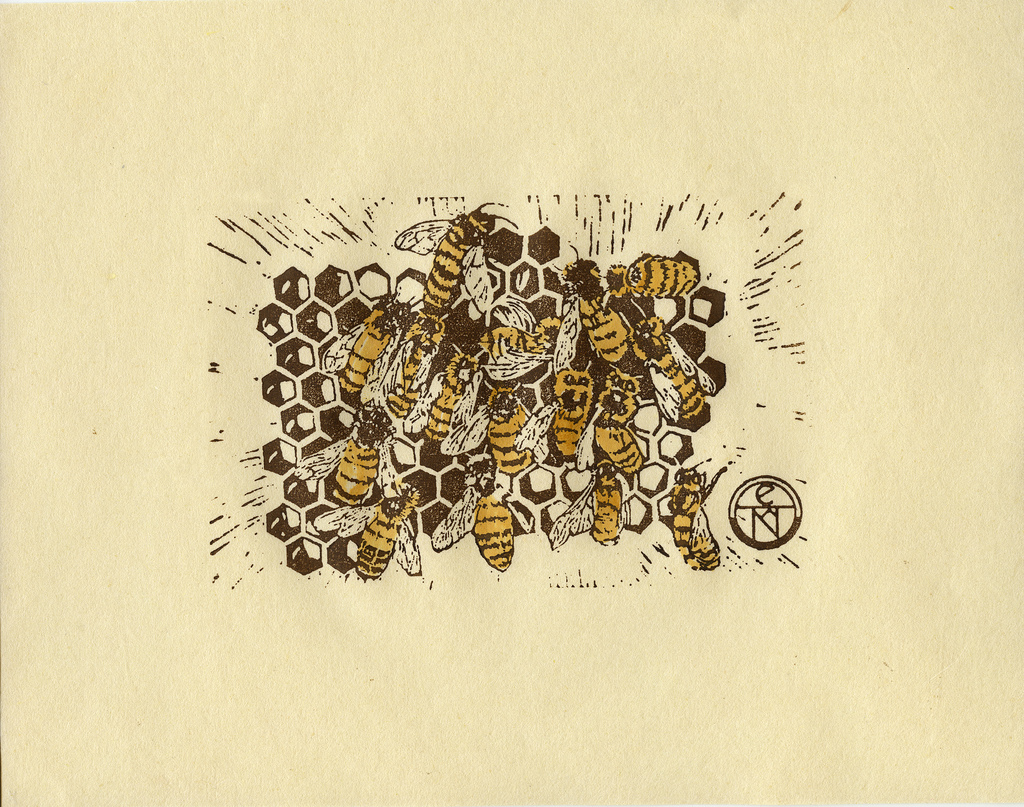 Hey, Sam here,back collecting the post from The Laser Cutter.
Above is "Honeybee Dance," made from a laser cut wood block from Erin K. Nolan.
After the jump,  3D glasses, 3D cubes, a 3D sled, and 1D lines…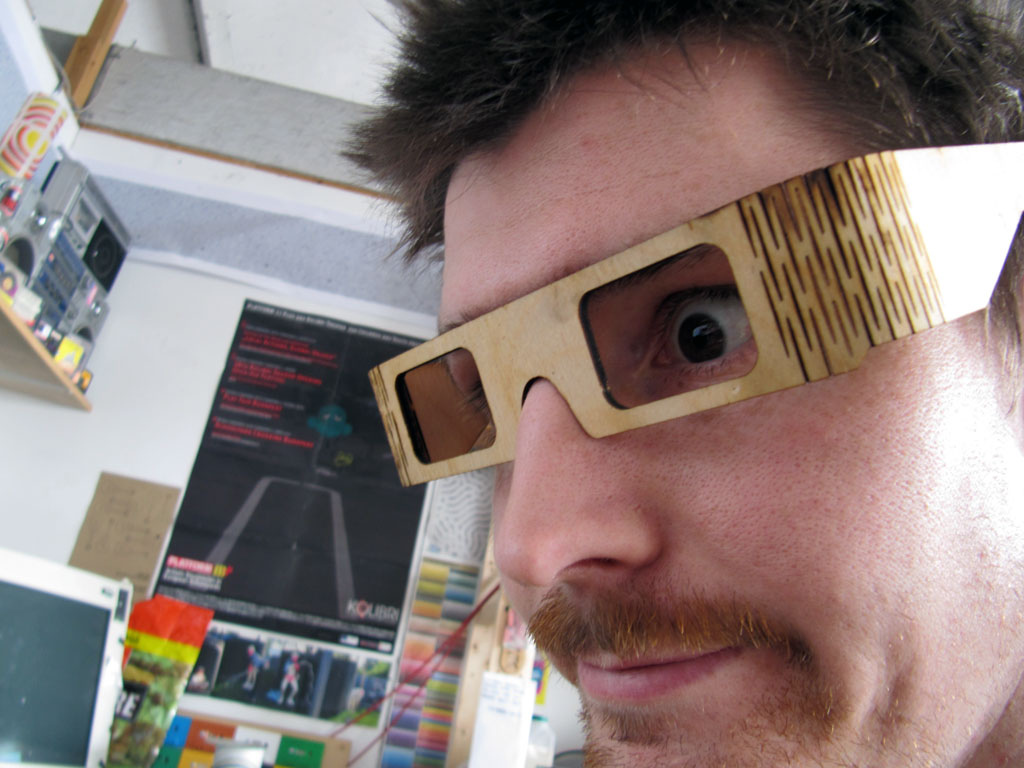 Above are SNIJ Glasses made with a Living Hinge from Stuart Childs.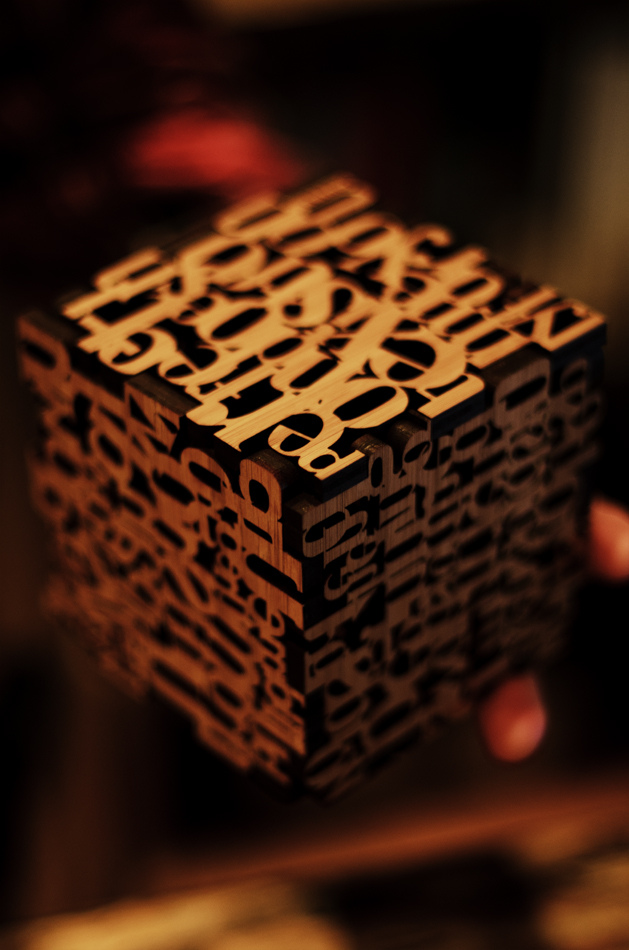 Above is the Gibberish Cube laser cut by Jenkin Au.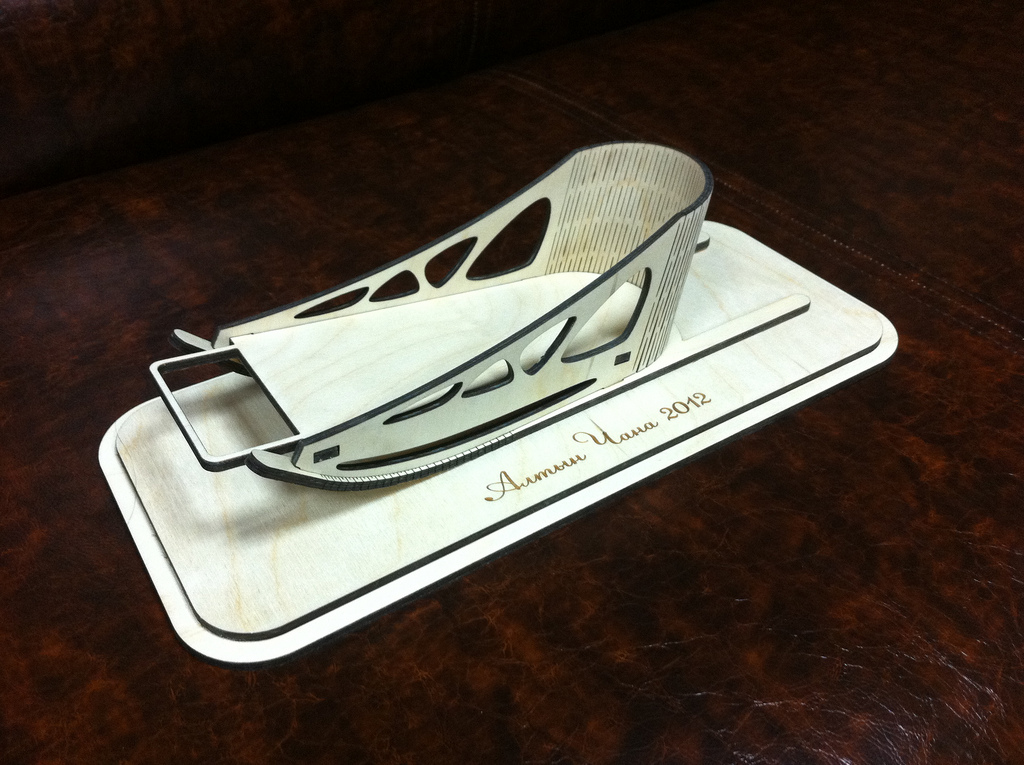 Above is a dog sled from David Bayramyan.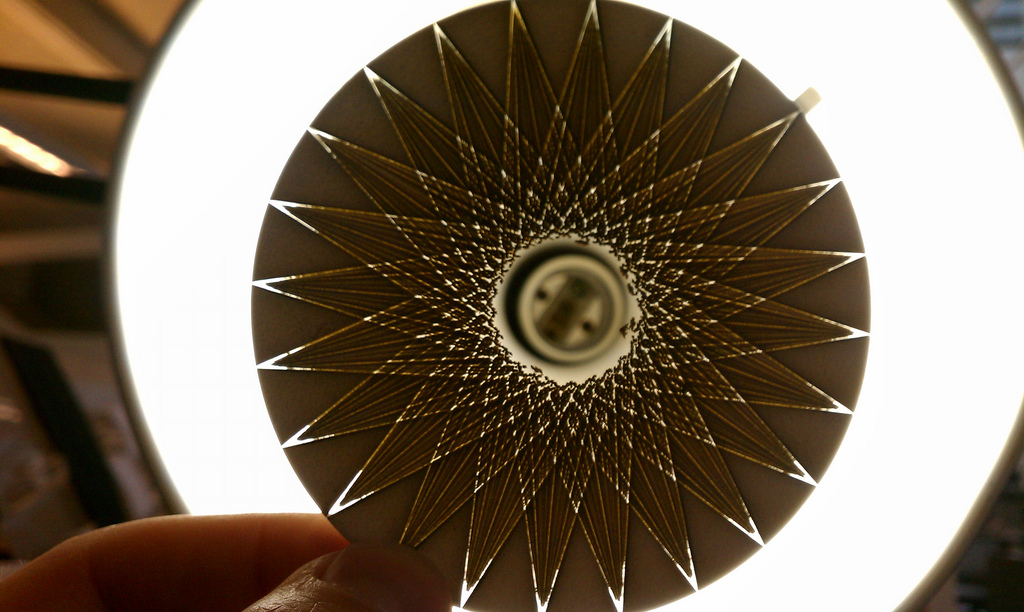 Above are 576 lines laser etched into museum board. From Larix Laricina.