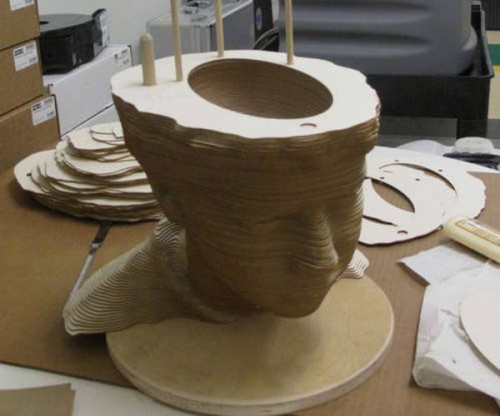 Instructables tutorial: slice up your loved ones, hide your treasures inside.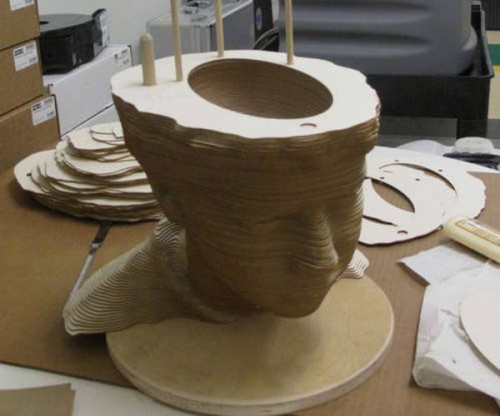 Ever wondered what the CEO of Autodesk gets up to in his spare time? This guide from CarlBass on Instructables gives us a little insight into his private moments, as he walks us through a fantastic laser-cut project to create a secret hiding place for his son.
And what kid wouldn't love a secret compartment that is inside their own head?!?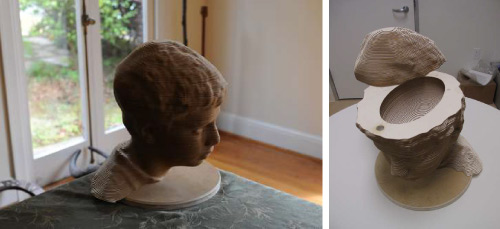 The process is all laid out on Instructables, and makes good use of a few handy apps from Autodesk.
Photographs are converted into a 3D model using 123D Catch, and then sliced up for laser cutting in 123D Make (after the addition of a generous cavity to hide all those treasures, of course!). Locations and alignments for dowels and magnets are also planned in, so that the completed form can snap closed to conceal the secret compartment.
As happens with all good Instructables guides, a lively conversation has followed in the Comments section of the post.