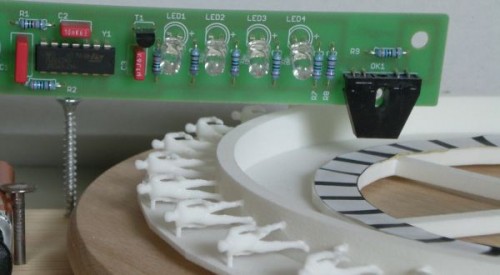 A mini movie that really takes you to the third dimension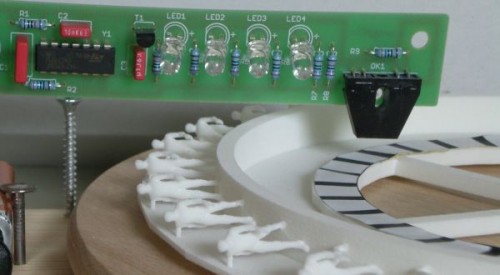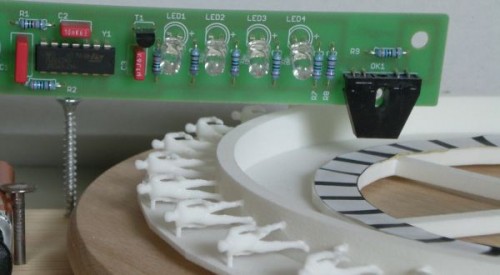 Tobias Krawutschke is the guy to see if you want to know something about zoetropes. With the latest incarnation of his Drehkino project he expands on earlier works, launching into the third dimension with the addition of 3D printed figurines.
The spinning disk was printed at Shapeways, and contains 29 little fellows that are illuminated at precisely the right moment to create the visual illusion of smooth motion. Each time the sensor passes a strategically placed mark on the inner wheel, the LEDs are triggered. It all happens very quickly…
Click through for a video of the 3D printed zoetrope in action.  
Tobias wants us all to make our own zoetrope wonders, and includes a thorough documentation of the whole process on his website. You'll find instructions, part lists and even digital files for making the custom circuit boards and 3D printed components.
3Drehkino via Solidsmack