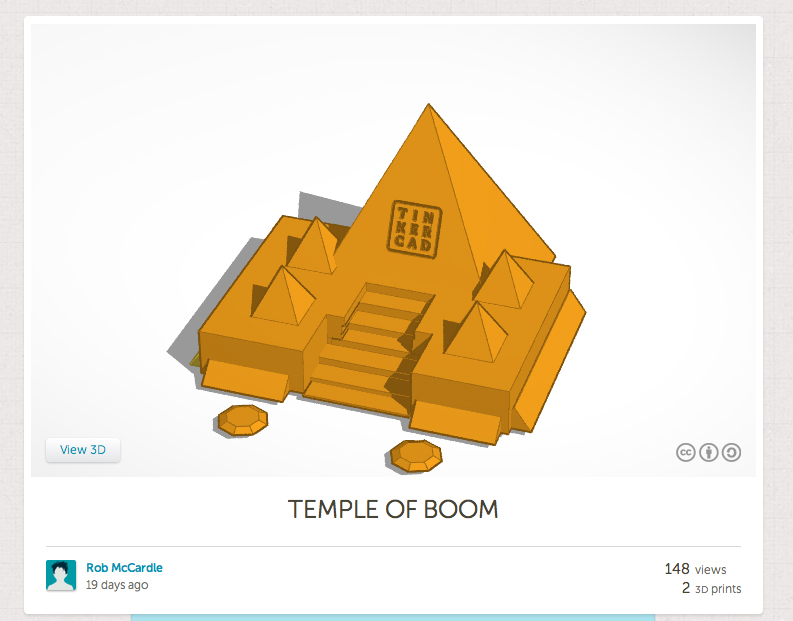 Thanks to everyone who entered!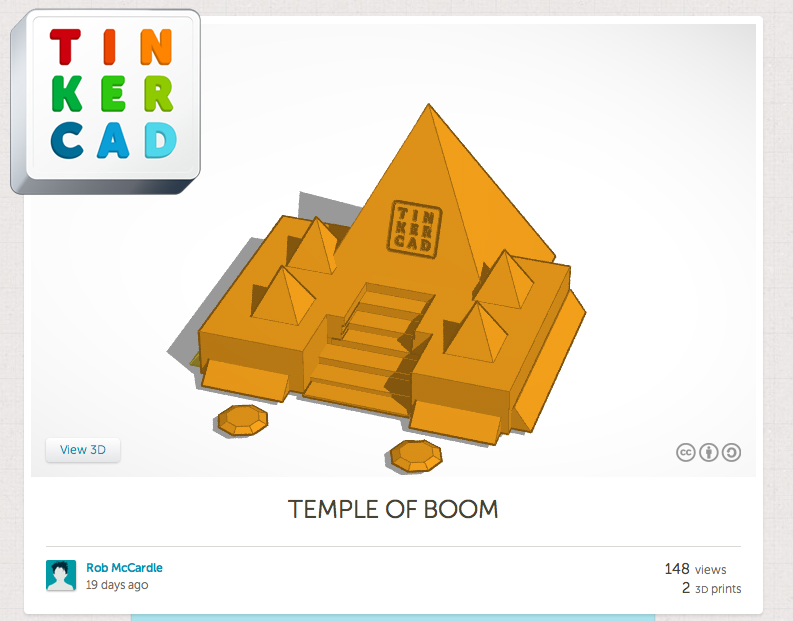 Congratulations to Rob McCardle for winning our Tinkercad design contest!
We chose the winner randomly, but how cool is his Temple of Boom? Rob, your prize pack of nine 3D printed material samples from Ponoko is on its way!
If you missed out on the design contest, don't miss out on giving Tinkercad a try. It's one of the simplest 3D design tools ever. It lets you create 3D models with ease, rotate your design in 3D, and get your model 3D printed — all within your browser.
Try out Tinkercad yourself. Jump over to the Personal Factory App Gateway and scroll down to Tinkercad.
A big thanks to everyone who tweeted their Tinkercad designs! More entries pictured below (click the image to make it bigger):