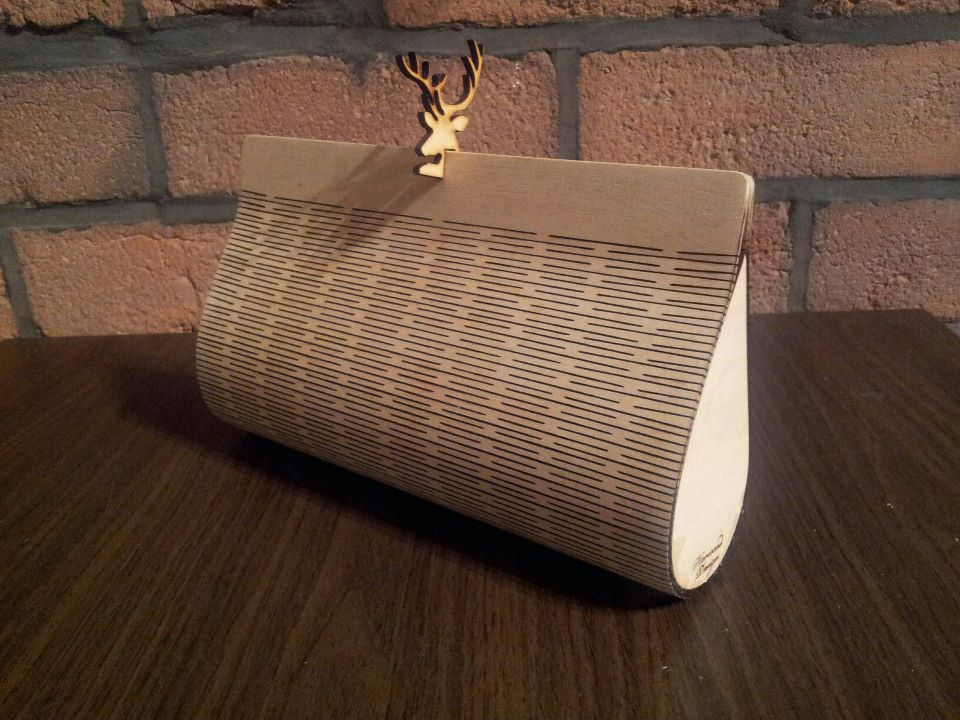 The Laser Cutter Roundup — a weekly dose of laser-cut love: #67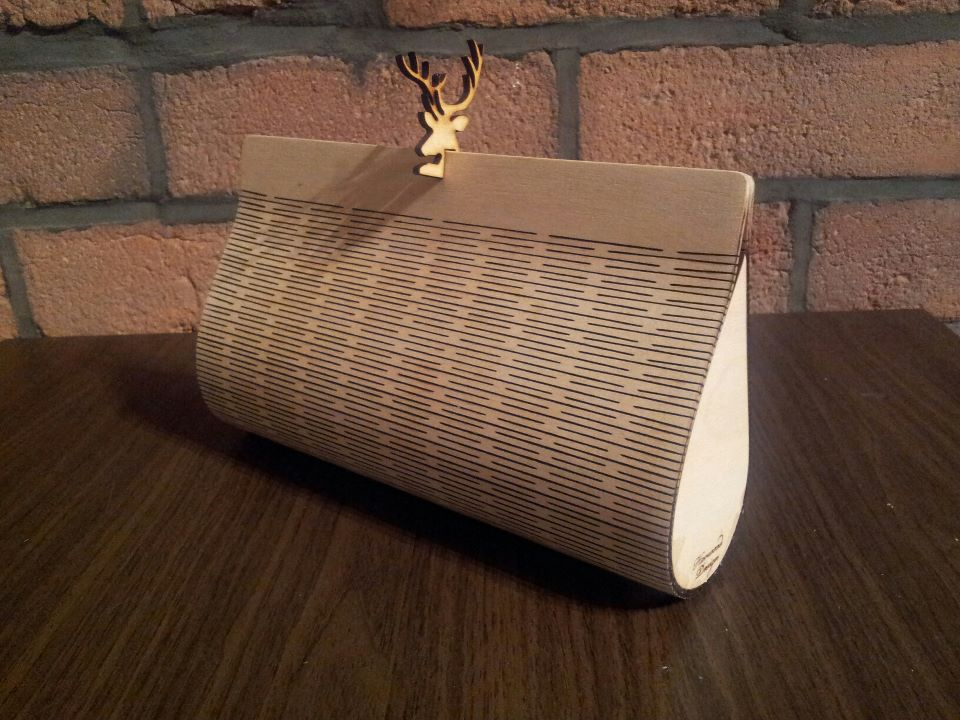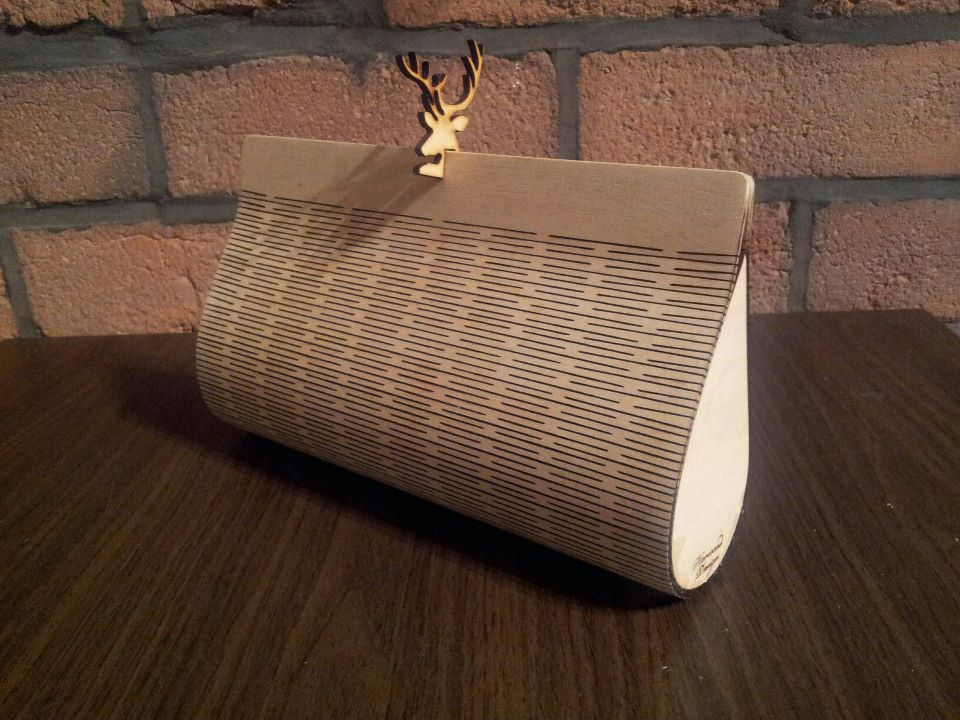 Hey, Sam here,back collecting the post from The Laser Cutter.
Above is Laser cut living hinge  clutch made from plywood from Micheal Harwood.
After the jump,a stool, some beer, an outdated computer, and  a tree…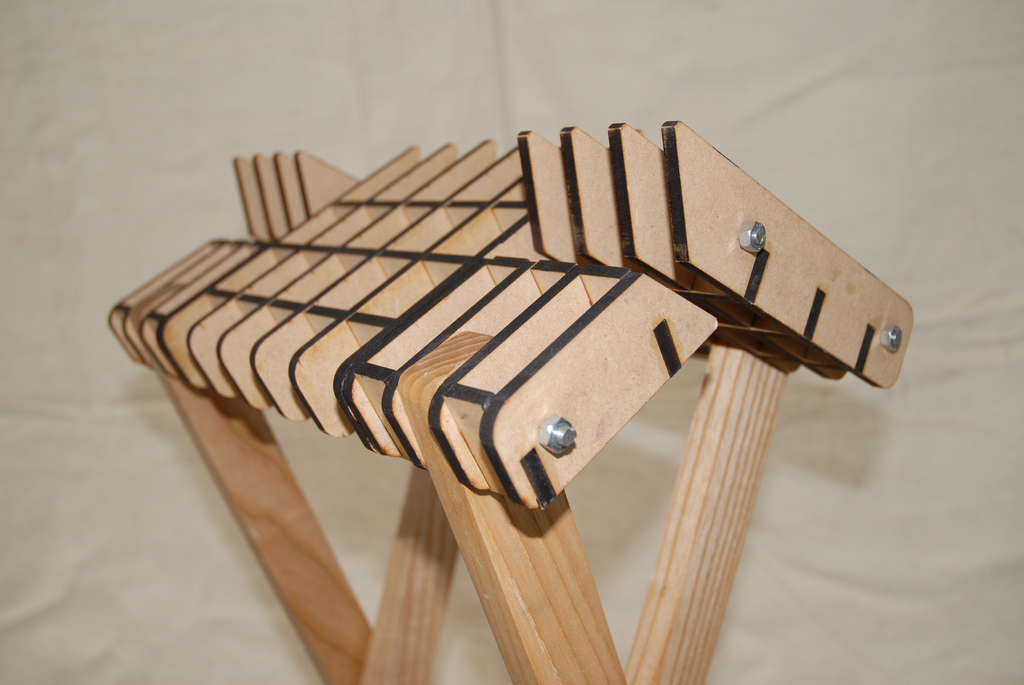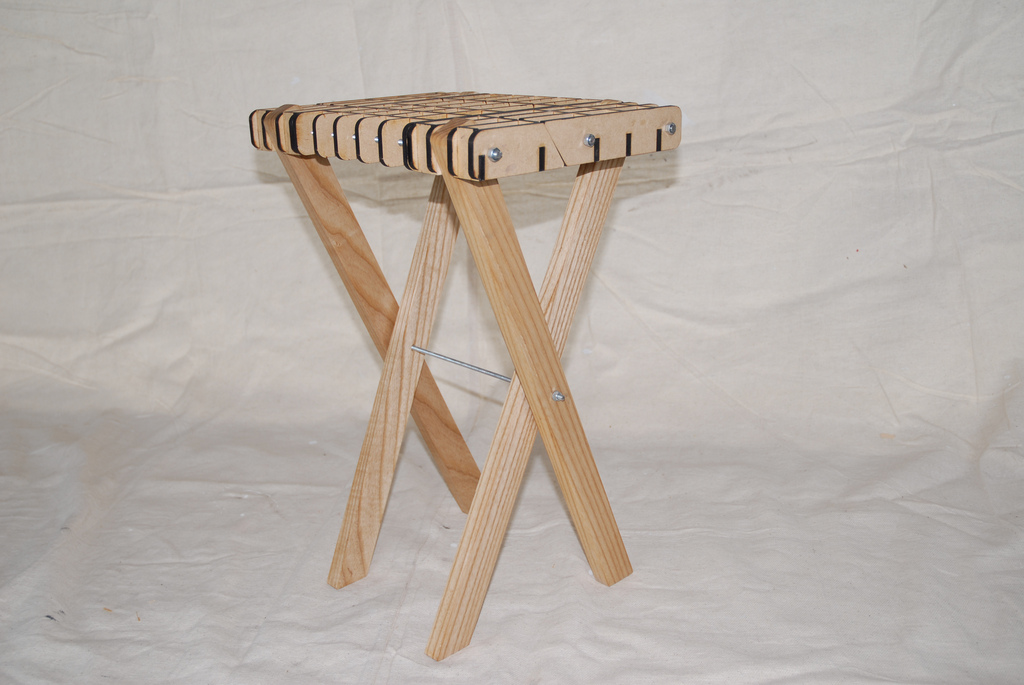 Above is a folding stool (he calls it a chair) laser cut from wood by Sean Fleming.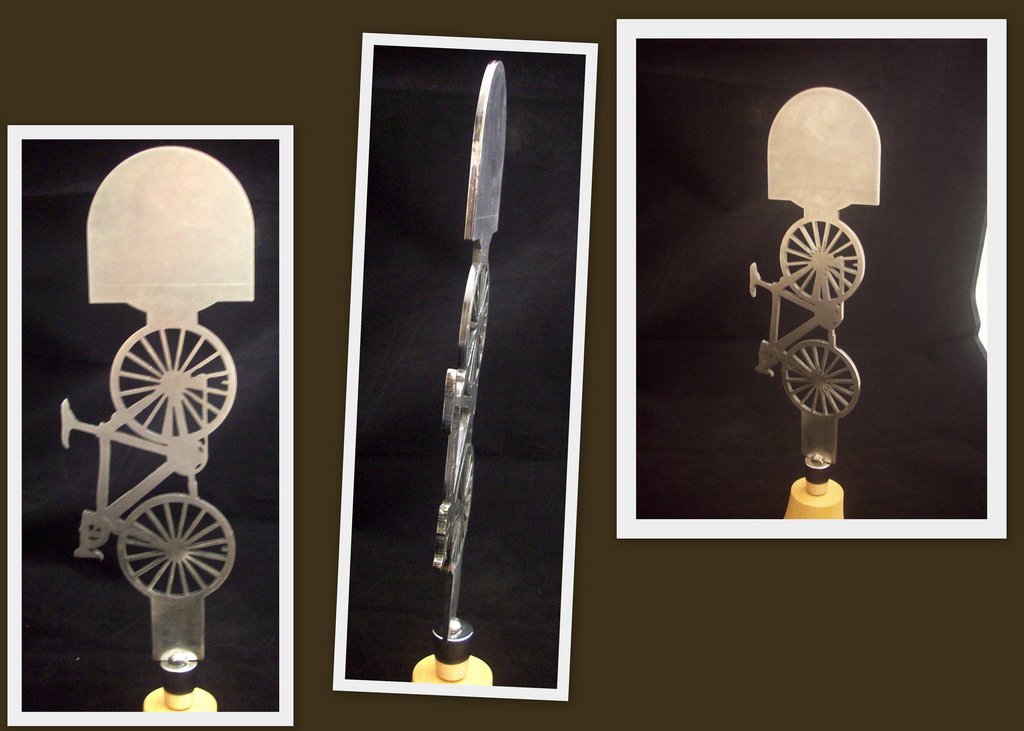 Above is a bicycle tap hand laser cut from steel by AJS & Associates.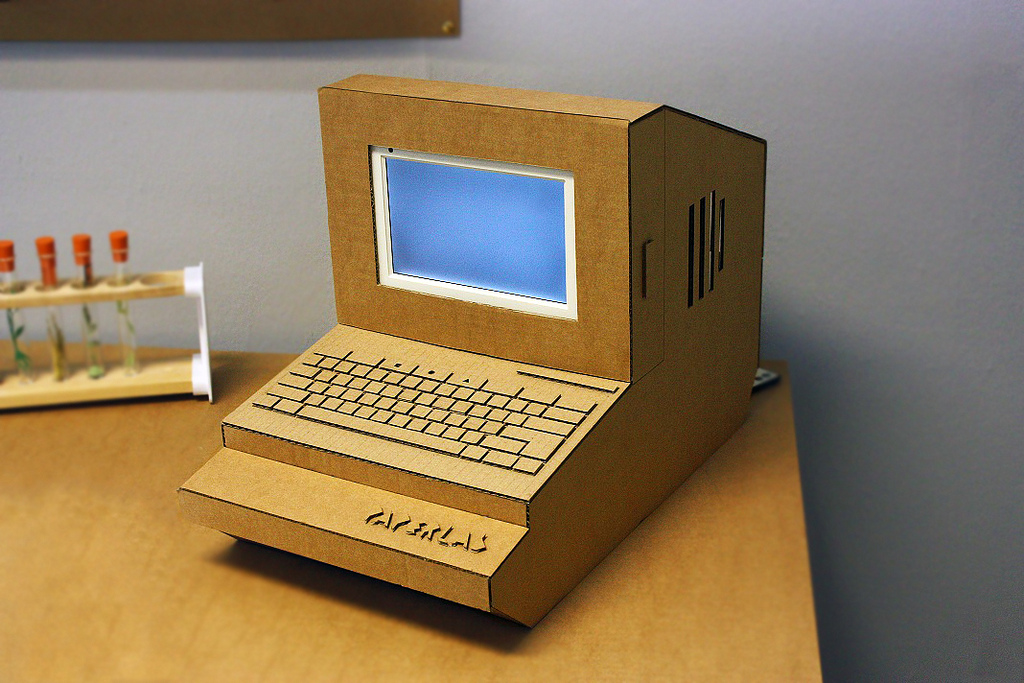 Above is a computer laser cut from corrugated cardboard by Beverly Cottrell.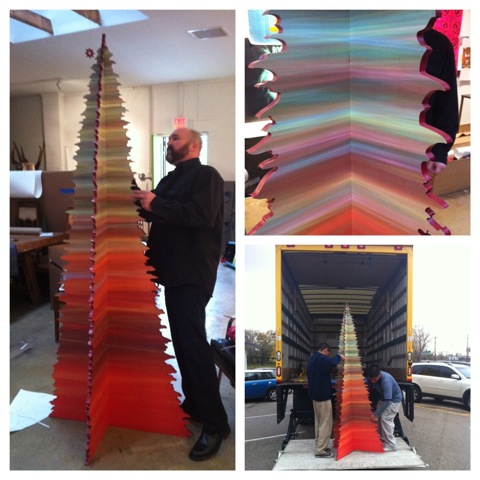 Above is laser cut trees with artist photos printed on vinyl applied to them from Micheal Reilly at Artifacture.