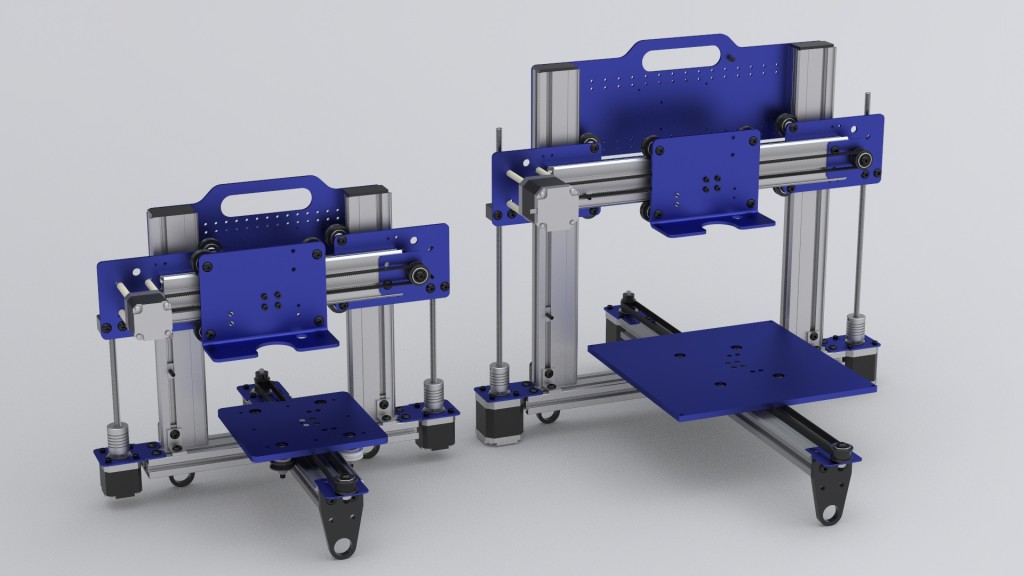 A mechatronics kit for a clever DIY 3D printer.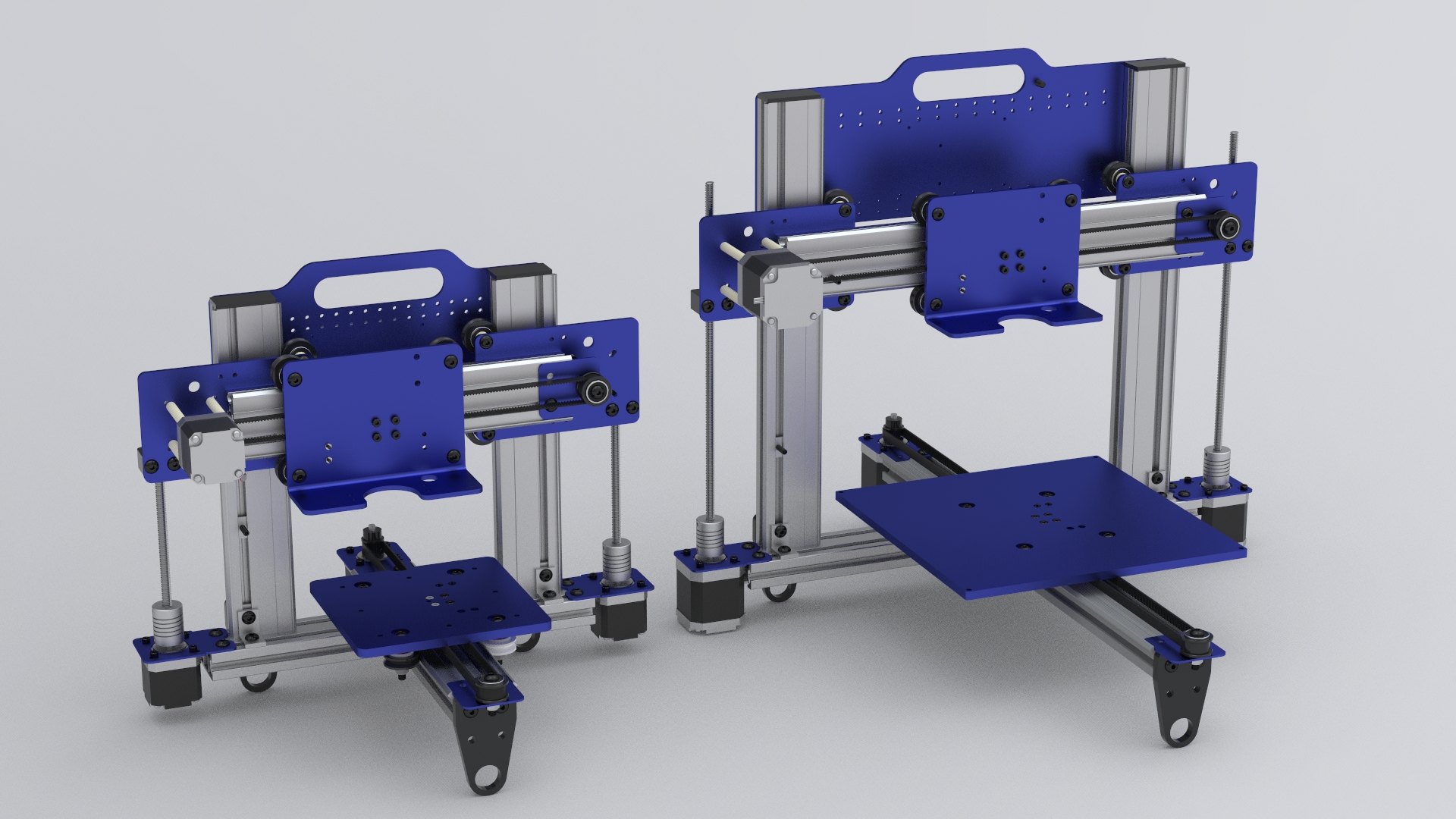 The ORD 3D printer from Buildlog.Net that we posted last month is now available for pre-order. It will offered as a mechatronics kit, which means that it does not include the extruder or any electronics. These kits are intended as a starting point for your own project, not as a complete 3D printer, although there is a note on the site that a complete kit may be offered if enough people express an interest.
That being said, it looks like an excellent and highly adaptable system. The two kits are nearly identical except for the length of MakerSlide, so the system scales up and down very easily. The smaller Quantum ORD kit is projected to cost $225-$300 and the larger Hadron is expected to be $275-$350. The reservation fee for either is $30.