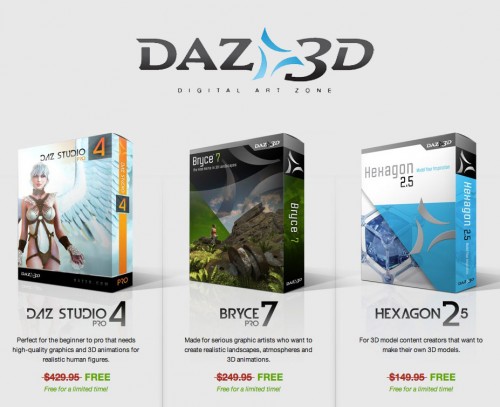 Digital Art Zone now offering free downloads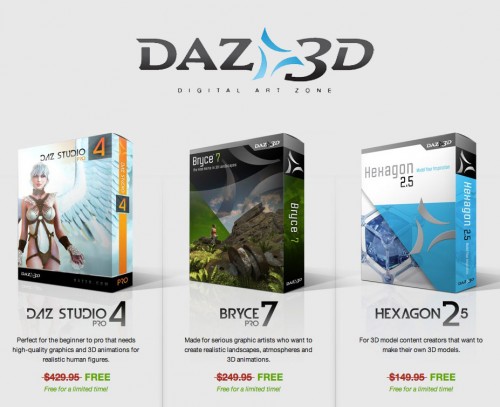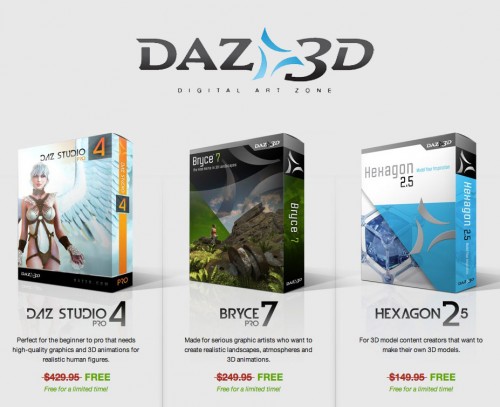 It can be pretty costly to set yourself up with 3d modelling software, particularly when you're after the good stuff.
So you can imagine the buzz that's followed DAZ 3D's recent release of three of their major titles as free downloads for all to enjoy.
Modelling human figures? DAZ Studio Pro will sort you out.
Landscapes and environmental animations? Bryce 7 Pro has it covered.
And the one that has us talking here at Ponoko… 3D models both for rendering/animation and ready to export as .stl files? Hexagon does this and more.
To purchase this software suite from the Digital Art Zone would once have left you on the nasty side of $800, but for a limited time full version downloads are completely free.
Now all that's left is to fire up your imagination…