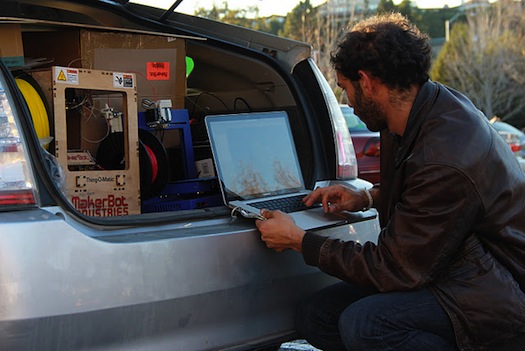 3D printing across the USA.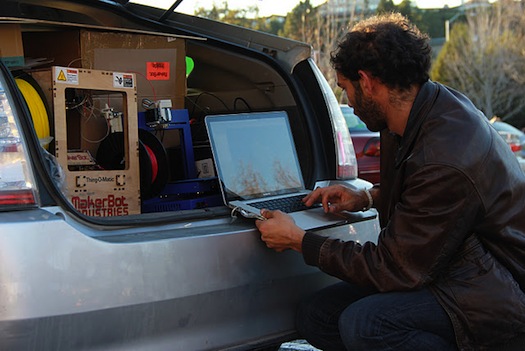 Bilal Ghalib and Alex Hornstein are currently driving across the country in a Prius with two 3D printers in their trunk for a project they call "Pocket Factory." They are printing products to sell in various cities along the way as an experiment to try starting a business based on accessible 3D printing technology.
You can see their route on the map below or read about it on the Pocket Factory site.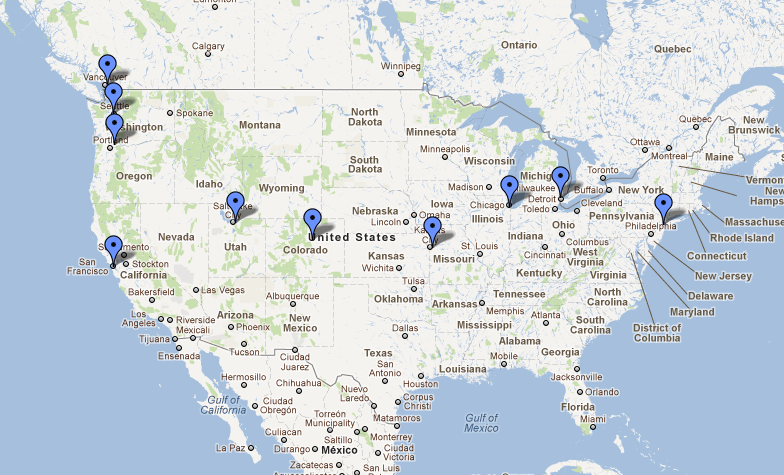 Via psfk