Easy model viewing on the go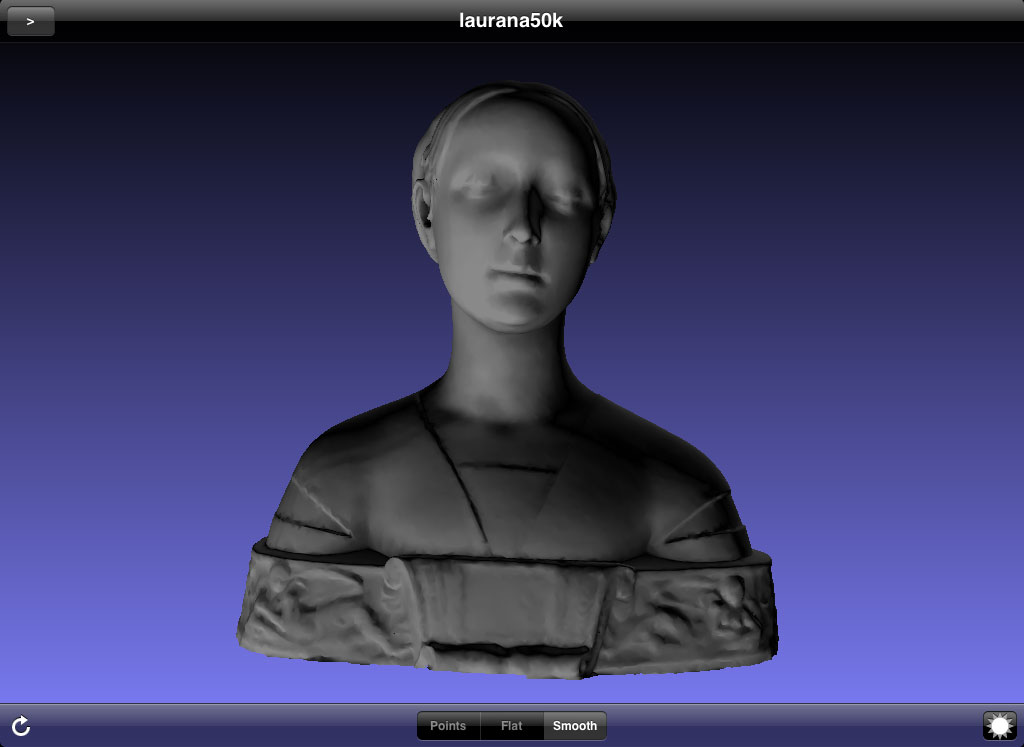 If you do any 3D printing work, you're probably familiar with MeshLab. It's a great tool for fixing models, skinning point clouds, and all sorts of interesting stuff. But did you know that there's been a version of MeshLab for iOS since September?
It doesn't have the editing capabilities of the desktop software, but it's a great tool for viewing and presenting 3D models on the go.
You can import files using iTunes or email, but the best way is to use the Dropbox integration feature: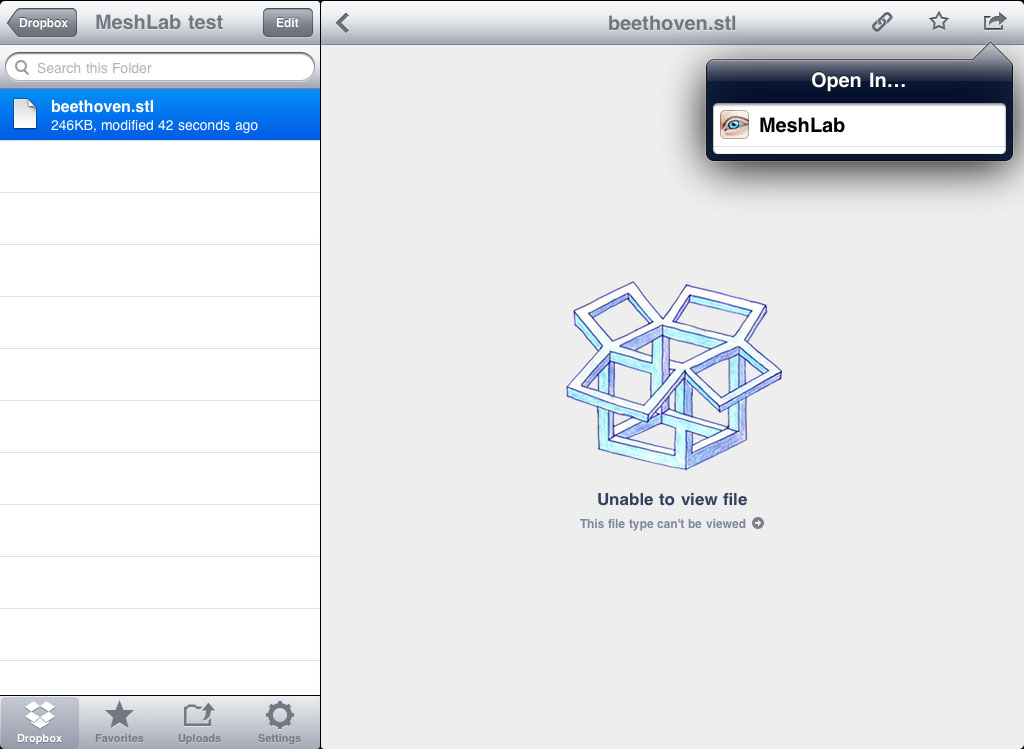 Once imported, a model can be rotated and zoomed in all the usual ways: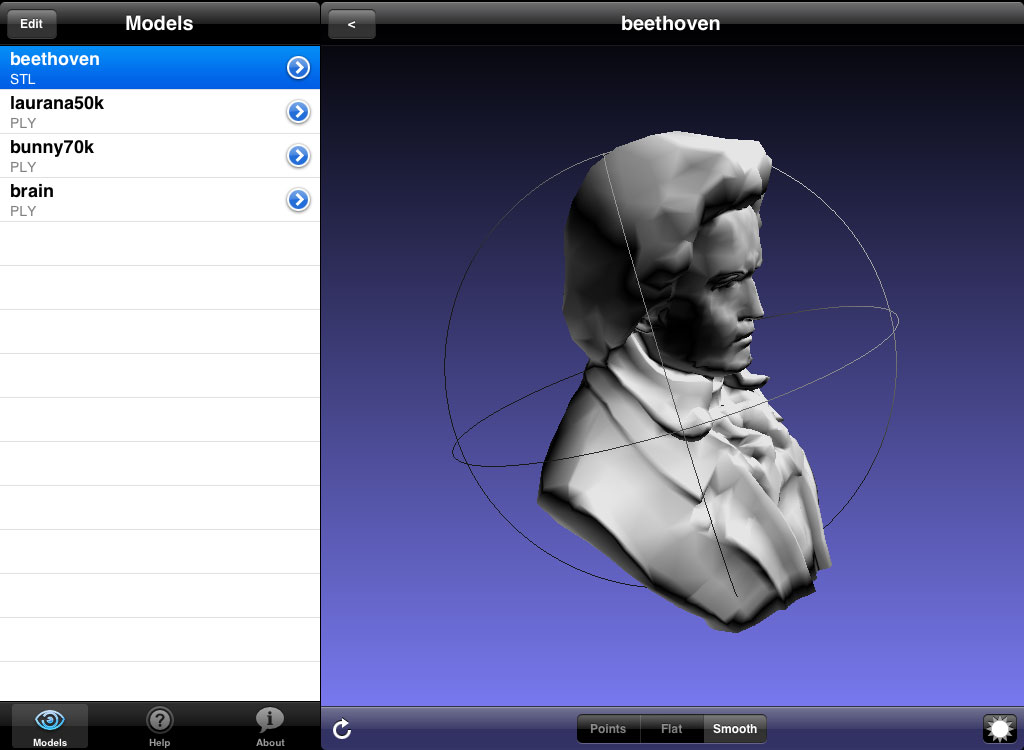 Models can also be viewed in flat or point cloud modes, and the light source is easily adjusted: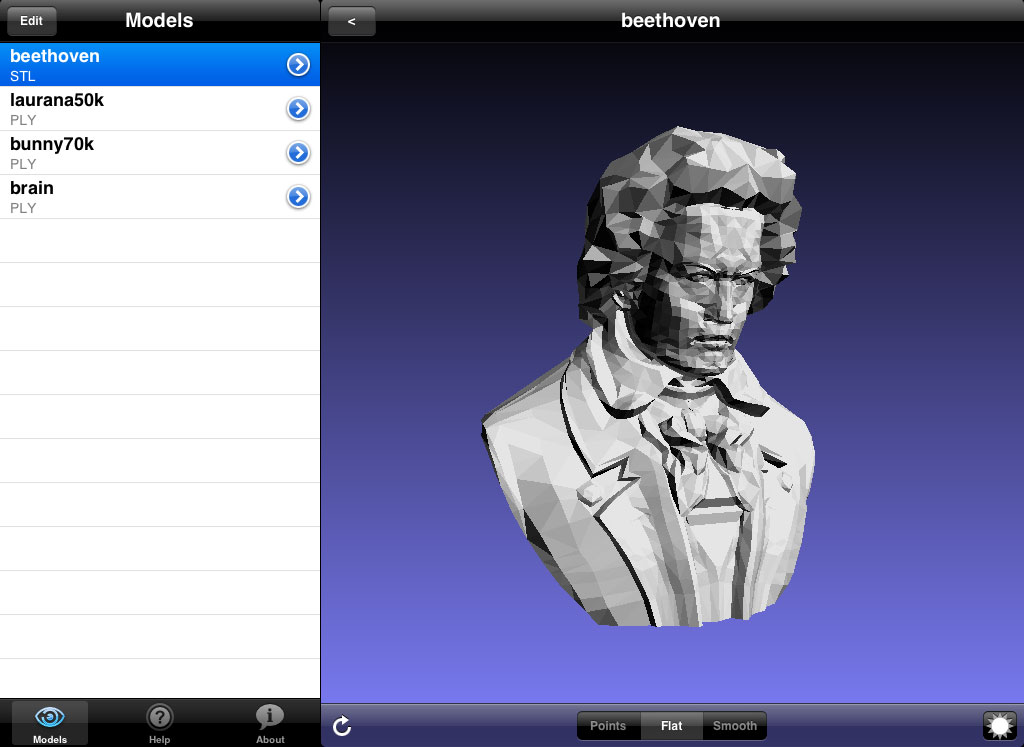 If you'd like to give it a try, MeshLab can be downloaded for free from the iTunes App Store: http://itunes.apple.com/us/app/meshlab-for-ios/id451944013?mt=8
(via Tony Buser @tbuser on Twitter)
---
Derek Quenneville is a 3D printing evangelist who posts weekly on the Ponoko blog. Follow him on Twitter @techknight.