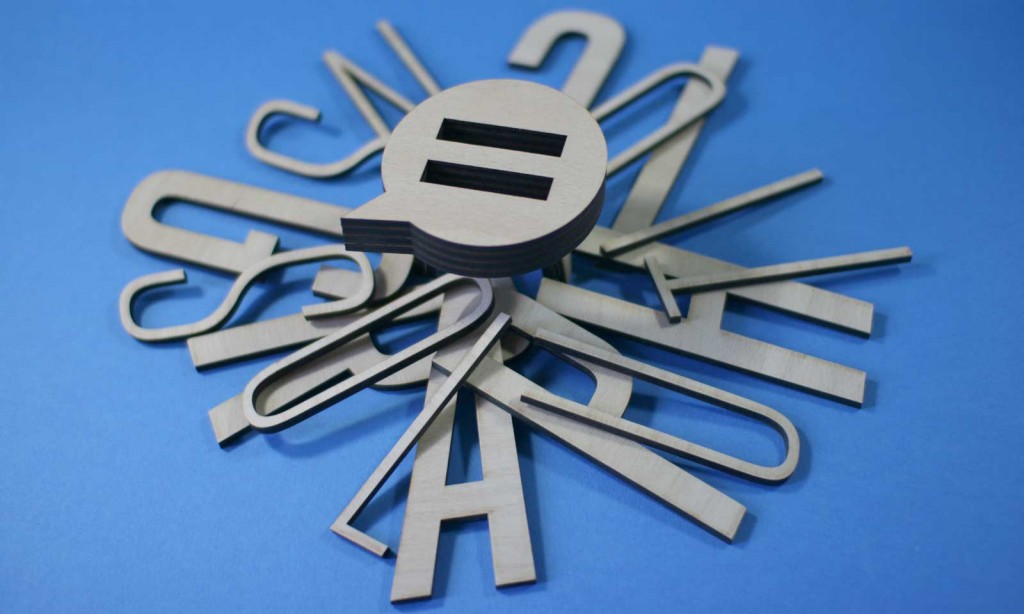 Making for business and leisure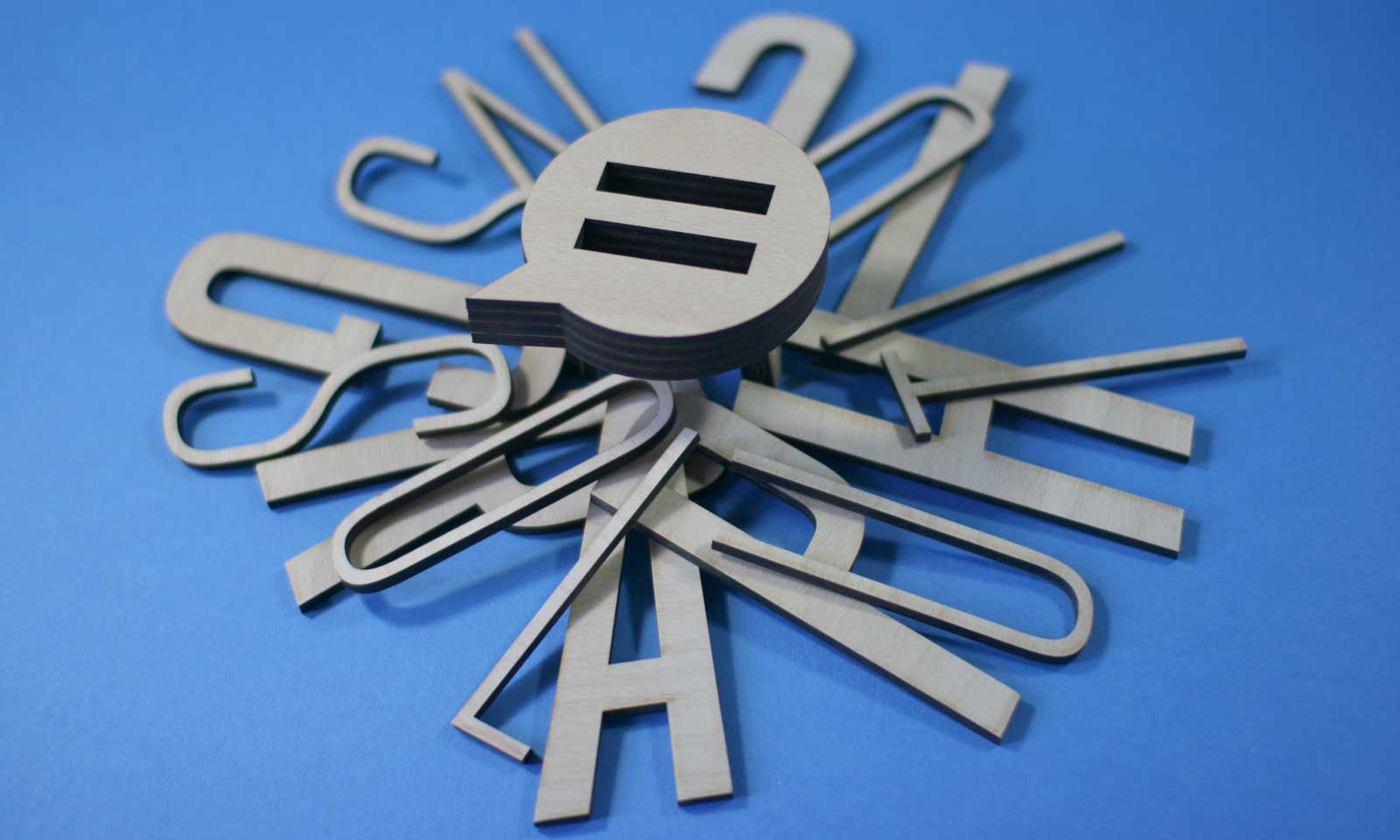 At some point towards the end of last year, I was walking through town, and a rather distinctive shop front caught my attention.  The bold window graphics looked very familiar, and after a couple of moments the light bulb in my head switched on when I realised that the Graphic Solutions signage is made with Ponoko Personal Factory.  Like seeing a friend's product in a design magazine, it was one of those little proud moments.
Wellington's Graphics Solutions co-founder Elizajane started off using Personal Factory for personal projects.  It was a chance discovery by word of mouth as often happens in this part of the world.  The graphic designer already knew about the potential of laser cutting, so she was quite excited to learn just how accessible the service was.  Initially Elizajane experimented with making plywood and felt ornaments, which caught the attention of the Your Home and Garden magazine.  It wasn't long before the projects became more company focused with commissioned designs for promotional jobs, as well as Graphic Solutions signage and branded gifts from a variety of felts and plywoods.

Easy access to digital fabrication has enabled Elizajane to move away from handcrafting and printing and reach a more polished aesthetic with made objects.  Her photography and graphic design background means no shortage of ideas for designs to laser cut.  The 2D graphic nature of her designs means very little hand finishing is required.  The felt parts are aired out, and the plywood parts are given a light sand (it's incredible how beautifully smooth you can make the ply with just a few scuffs of fine sand paper).  The next challenge is adding an extra dimension to designs with 3D printing.
Words of wisdom from Elizajane after the jump: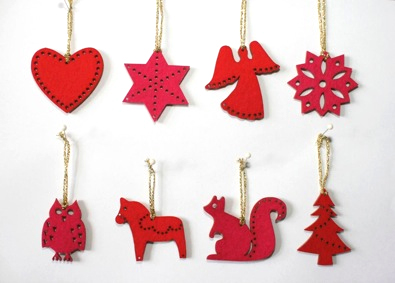 How would you describe your creative process? I'm quite a big workbook-type person. I like to photograph, draw, or collect ideas, then focus it all into a project. (I love the process!)
Have you been surprised by anything in the PF process: positives/negatives? The team at Ponoko has been amazing – both the Wellington-based team and the online team. Helpful with questions, suggestions, everything!  ASK questions!  Use the forum for some problem solving.
Do you have any tips for other makers? Its well worth using the Prime pricing, for speed of delivery AND price of product.  Remember not to cram things into EVERY little space – this can be hard to resist – I know!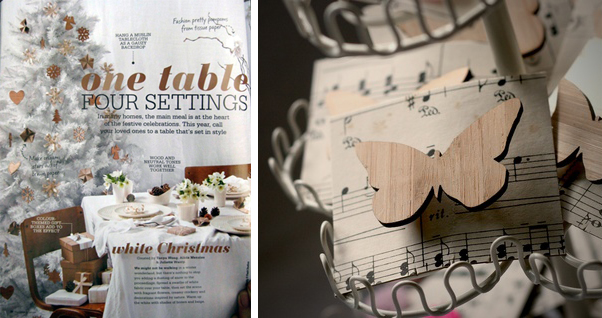 Elizajane: http://felt.co.nz/shop/elizajane