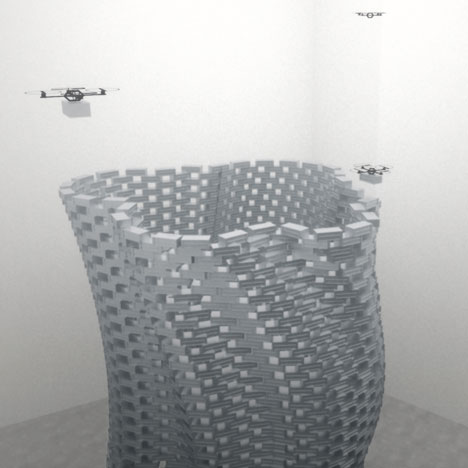 Autonomous quadracopters build a six meter tower of polystyrene bricks.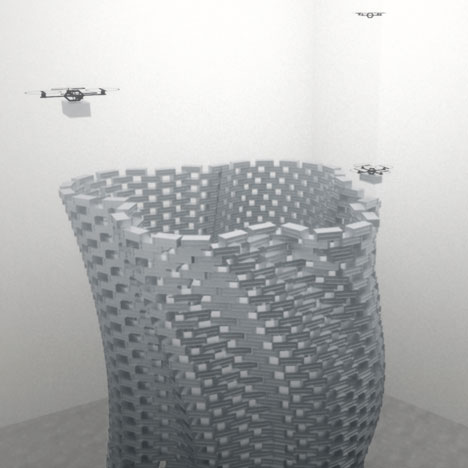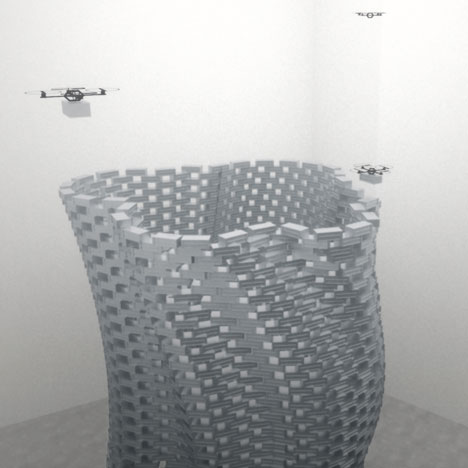 While we are still disappointingly far away from the vision of the future presented by The Jetsons, every once in awhile we get just a little bit closer. Swiss architects Gramazio & Kohler and Raffaello D'Andrea built this six meter tall (19.7 feet) tower of polystyrene foam bricks using an automated system of quadracopter robots for their project Flight Assembled Architecture.
This video shows some of the building process.
Via Dezeen