Best of the Blog 2011: Art

Take a moment to step back and see the world a little differently with this selection of ten memorable works of art that appeared on the Ponoko blog during 2011.
From unique perspectives on everyday objects to different ways of capturing and expressing movement, join us to explore how artists continue to use digital manufacturing technologies in new and exciting ways.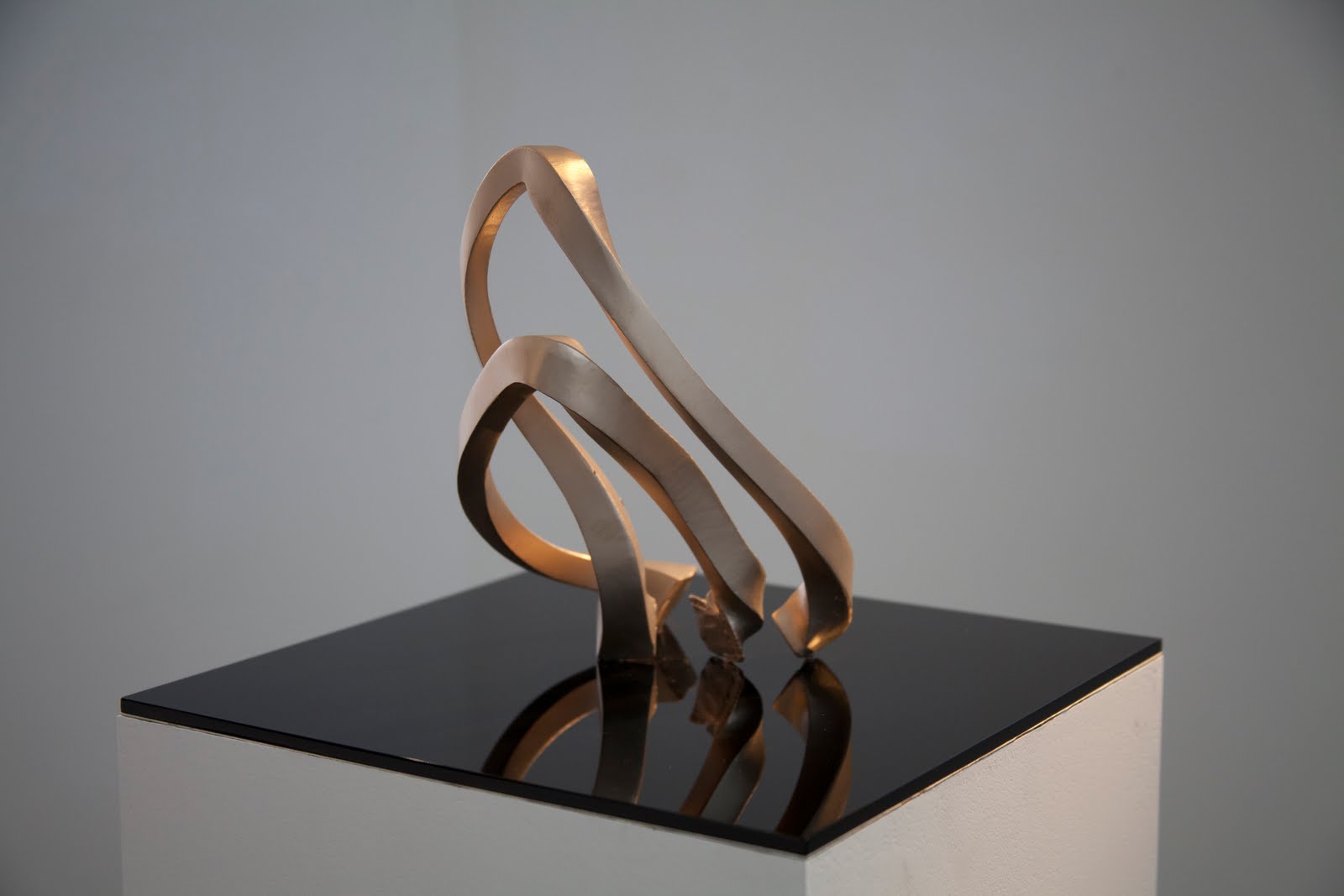 The mesmerising motion of professional dancers and martial artists is captured in this intriguing project by Mathew Schwartz. Data from the sinuous movements is 3D printed before being cast in bronze, giving a unique perspective on human movement that would surely have Muybridge's nod of approval.
The wheels of the humble pushie become an animation paradise with these playful hand cut paper patterns from Katy Beveridge. Even fancier laser cut versions are now available on her Etsy store.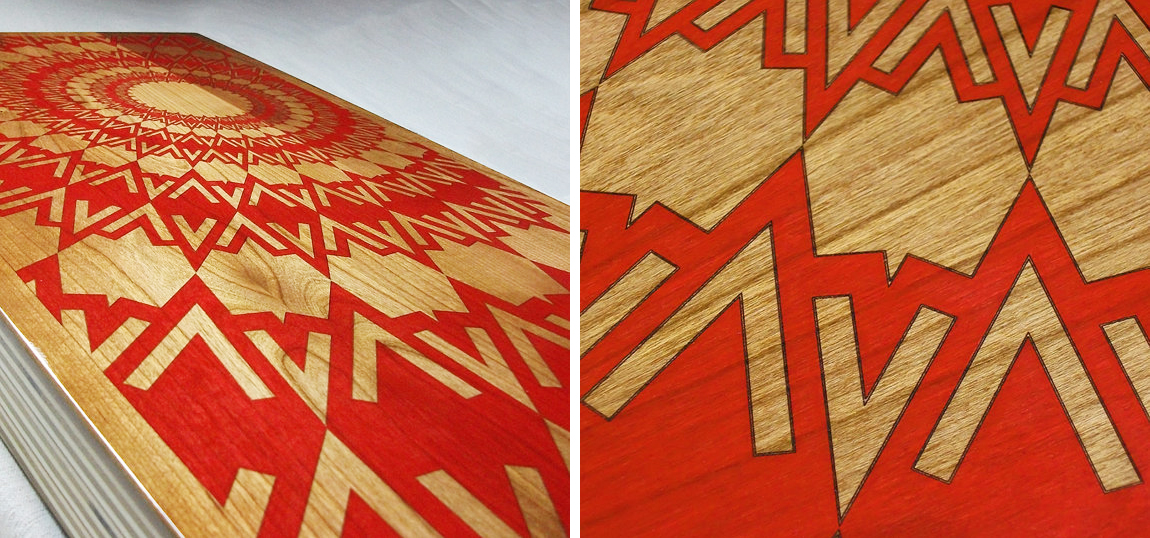 Taking a whole different approach to the concept of Movement, the striking laser cut and hand inked works from Otto Gunther have long been a Ponoko favourite. In this article, Otto talks through his methodology, and passes on a few tips for those eager to have a go themselves.
For the CNC drawing enthusiast who isn't in a hurry to produce their next masterpiece, Paul Ferragut's Time Print Machine offers a rather unique solution. His device incorporates a special program which takes the grey value of a pixel and converts it using a time-based algorithm.
MÖBIUS is a sculpture that can be configured into many cyclical patterns and behave as though it is eating itself, whilst sinking into the ground. The resulting video is an optical illusion and a time-lapse of people interacting with the sculpture. A mesmerising installation at Melbourne's Federation Square.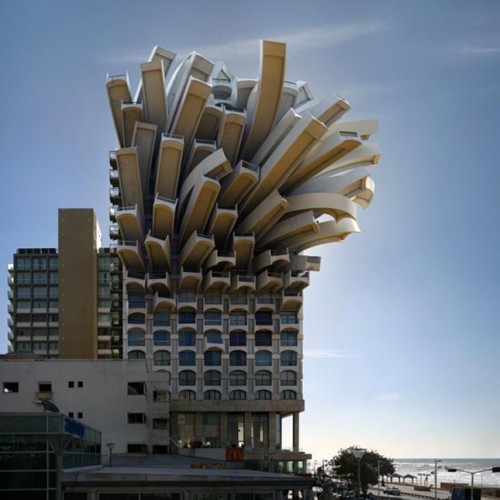 An expert in 3d architectural visualization, Victor Enrich sees the built environment as a conceptual playground where his imagination can roam free.
These striking compositions show local (mostly in Tel Aviv, Israel) landmarks bursting from within the confines of their rectilinear and physical law-abiding realities.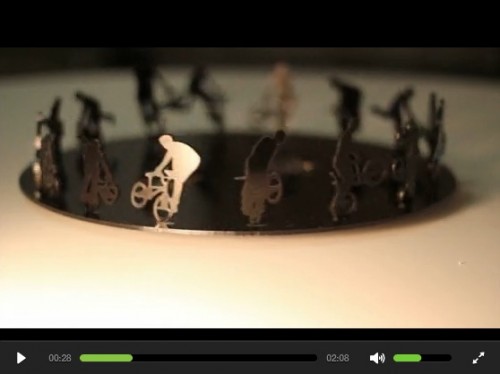 We all know and love animated GIF images, and the successful Kickstarter campaign Physical GIF celebrates these silent flickering favourites by releasing animations from their digital confines.
How do they do this? The individual frames of the GIF animations are edited to include little tabs and then laser cut, to be reunited on a turntable device. When the turntable spins and is illuminated with a strobe light, persistence of vision creates a fluid animation for your viewing pleasure.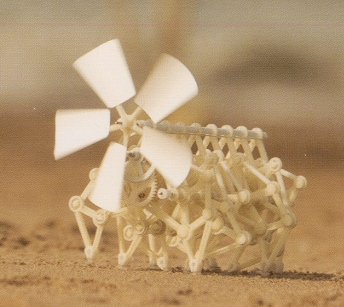 Theo Jansen's Strandbeests have been steadily evolving ever since his first creature walked across a sandy beach back in 1990. Eventually, they will be set free to roam and live independent lives. Until this eventuates, you can enjoy building your own miniature wind powered mechanical creature with thanks to this nifty 3D printed kit.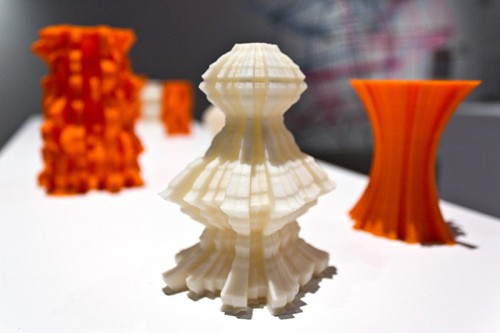 With unlimited plastic and 2 months access to the BotFarm, Marius Watz took on the challenge to become MakerBot's very first Artist-in-Residence.
His work culminated with an exhibition in Oslo, and the models generated have been made available for download on Thingiverse.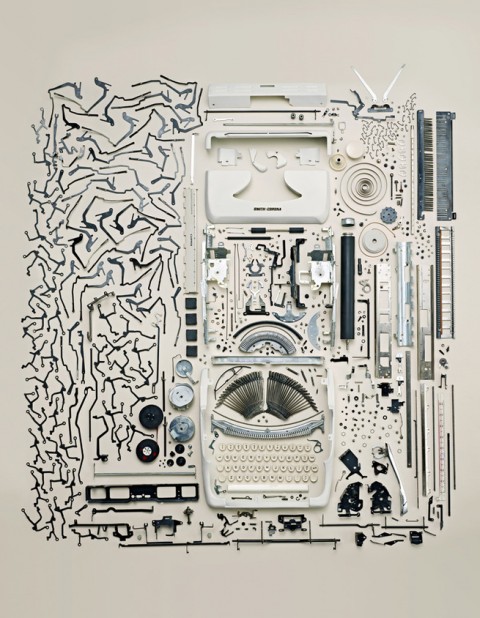 Turning disassembly into an art form, photographer Todd McLellan meticulously arranges the components of everyday objects in this series of stunning photographs.
Each carefully composed piece is complemented by a chaotic exploded version, and somehow together these two dramatically different images convey both the complexity and ingenuity that is so much a part of product design.