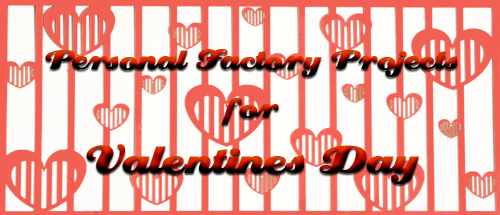 Plus make-your-own Valentines gifts with FREE files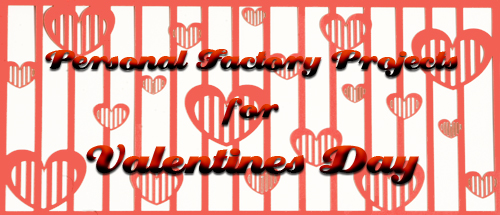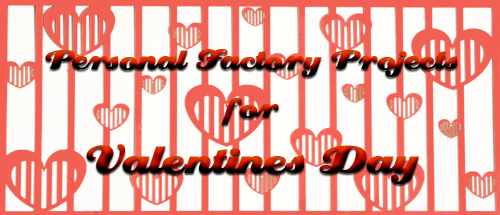 If you're feeling particularly love struck this year, you might be doing something special with someone special this coming Valentines Day.  It's OK, we're not here to judge.
Should you want some inspiration, gift ideas or free files to Make Your Own, we have a handy collection of mostly unbroken hearts and other LOVEly designs after the jump
Love is a puzzle, and so is the 3D printed Durable Plastic heart from Stuff by Steve.  You can also fill the void in someone's heart by gifting them a rimu brooch from Corky St-Clair, or celebrate romance in a Parisian style (apparently they know best) with Mr Frenchy heart pin.  La baguette it is, mademoiselle.  Qui qui.

Even dudes can get subjected to tokens of love.  Have you thought of displaying a succulent on your chest?  Probably not, but that's because you don't have a miniature 3D printed Nylon planter to put it in.  I'd plant a cactus in mine…  The saying goes that love both heals and kills, so syringe cufflinks are entirely appropriate if you have a preference for ambiguity over commitment.  Mix tapes are back in fashion, but seeing that the actual  cassette technology is now cumbersome, redundant and not as easily accessible as your MP3 playlist, Corky St Clair Mix Tape brooch is a far more practical gift.

It's true, some people still use pens.  Someone may even use a pen to write you a love letter.  For a more subtle expression of affection, there are the I Heart T coasters from Teeny Products and I'm Nuts About You coasters from Bird of Play.

Should you wish to make your own Valentines Day gift, but time isn't co-operating with your plans, you can download free design files for the occasion.  The Caged Hearts greeting card is designed for the US catalogue latest material addition – cardstock.  It can also be laser cut out of matboard.  Somebody suggested designing a 3D printed hollow ceramic heart with a tiny hammer, but instead, Rich came up with the Deco Heart.  The Make Love AND War brooch may just the piece of jewelry to express how you truly feel about Valentines Day.