Best of the Blog 2011 – Furniture + Lighting

Digital fabrication is particularly well-suited to making small, highly detailed objects. But as much as we love intricately laser cut jewelry and stunningly complex 3D printed toys, it's always refreshing to see people push the boundaries of scale and make something bigger. These ten articles from our Furniture + Lighting category are about the bigger things.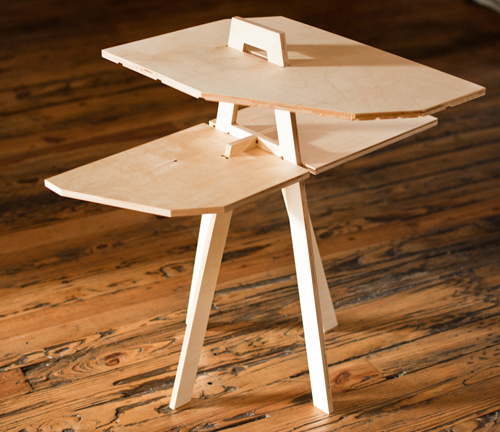 NY designers thefuturefuture were one of the early adopters of the CNC routing service available through Personal Factory. This flat-pack end table was their first experiment. The article includes an interview about the experience.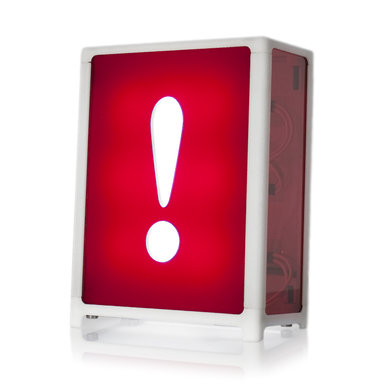 Designed by our very own Dan Emery, the Exclamation Lamp is a demonstration of what can be made by combining multiple digital fabrication technology. The lamp is made with laser cutting and 3d printing and it includes electronic components, all of which are available through Personal Factory.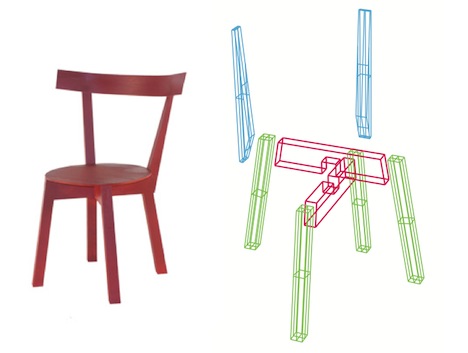 This chair was designed by students from Brown to show how material can be used efficiently. The only materials used are a single 2 x 4 board (and paint). While this project is intended for traditional fabrication methods, it is still an excellent demonstration of how to get the most out of your material and cutting time.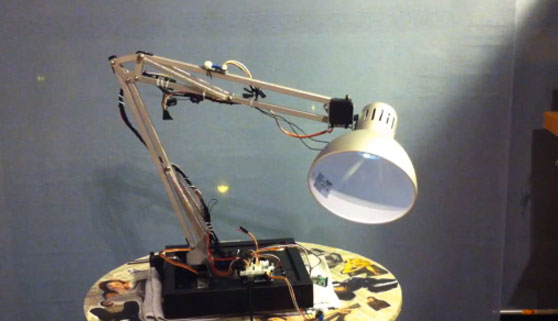 In 1986 Pixar impressed the world both with their technical prowess and their ability to give personality to something as lifeless as a lamp. This project, The Annoying IKEA Lamp, applies that idea to a real-world lamp with help of Arduino and a collection of servos and sensors.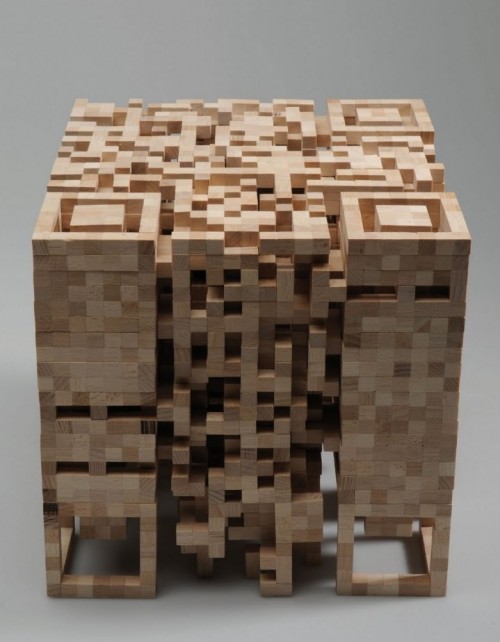 Projects that play with the boundary between the digital and physical always appeal to us here at Ponoko, and this lamp is no exception. QR codes become a physical object, embedding digital information in an object.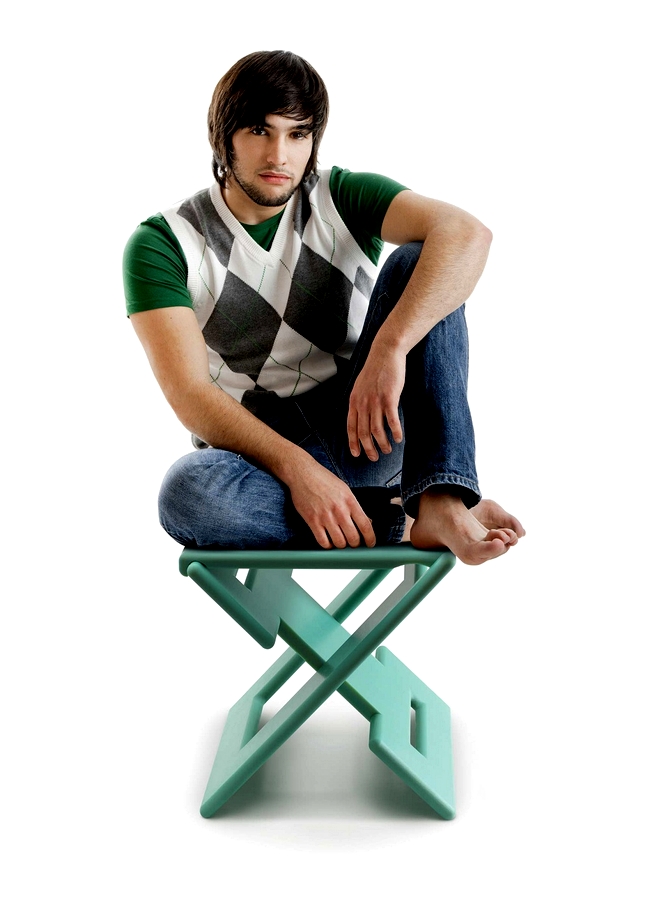 For years 3D printing was referred to as "rapid prototyping," because the prints were too rough for anything other than prototypes. But as the technology has improved, more and more people are using it to make finished objects. Objet made this completely functional and well-finished folding stool to show definitively that 3D printing is not just for prototypes anymore.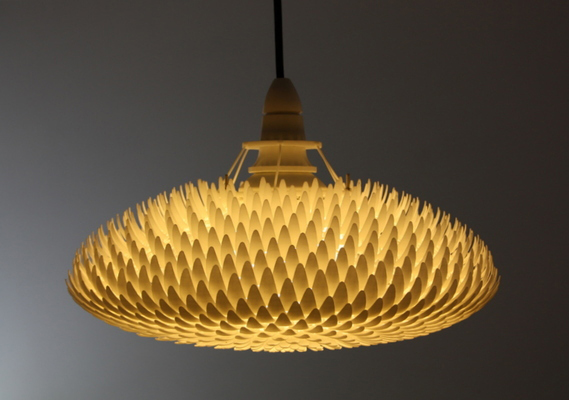 While 3D printers are capable of producing just about any form, the most interesting are usually the ones that cannot be made any other way (at least not within the bounds of sanity). The Waratah lamp, named after an Australian flower of the same name, it a perfect example of the intricacy made possible by 3D printing.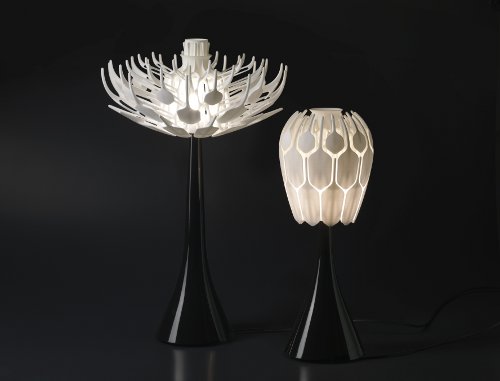 The MGK.Bloom table lamp is not the first 3D printed object to win a Red Dot award, but it's still nice to see one of our favorite fabrication methods in the spotlight. It's also a really cool lamp.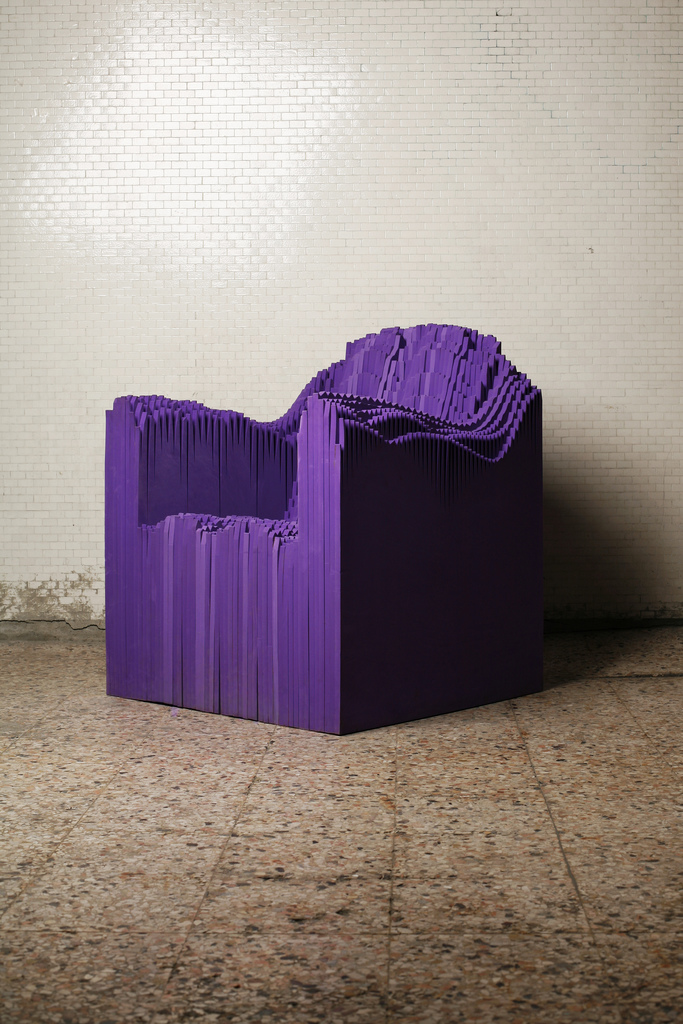 Matthew Plummer-Fernandez tested 719 different sounds before he found one that created the form of a chair on a graph of volume, frequency, and time. Then he just turned that graph into a physical object. I'm not sure if the sound is a chair or the chair is a sound, but either way it's awesome.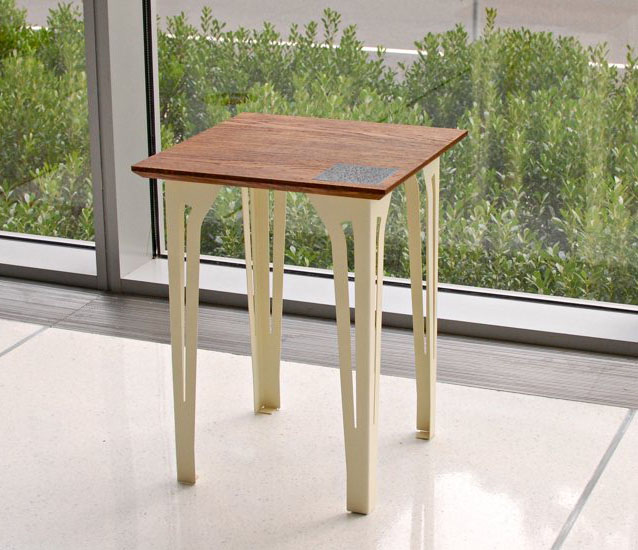 I think this is the most sophisticated combination of a physical object and digital information I have yet to come across. The QR code embedded in the surface of the table top is not a mere link, it is in itself the digital file to fabricate the table. Anytime in the future when you want to repair or alter the table, just scan the code, tweak the file, and digitally fabricate yourself a new part. Brilliant.