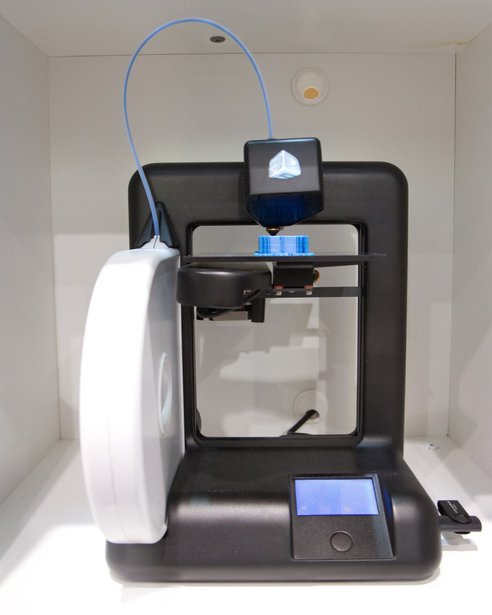 More competition in the home consumer 3D printer market!
Cubify was unveiled at the recent Consumer Electronics Show by 3D Systems (who originally created and developed stereolithography). Cubify USD$1299 with each reel of ABS plastic priced at $49.95.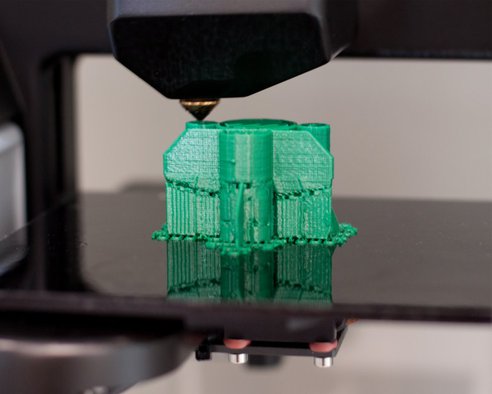 Like Origo, Cubify is aimed at children and designed to be an appliance, rather than a kitset. It seems that 3D printers will no longer reside solely in the domains of industrial design companies, universities or makers. It will be interesting to see how Cubify stacks up against Makerbot's offerings, especially since Makerbot's latest model Replicator has a much larger build volume capacity and dual colour extruder capability. Cubify, however is limited to 5.5 cubic inches and only a single colour plastic at a time.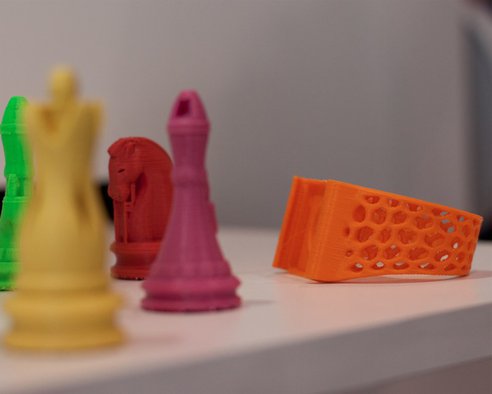 3D Systems' future plans for Cubify include introducing greater material choice. Rajeev Kulkarni, VP and General Manager of 3D systems said they plan on releasing more material choices in the near future, including biodegradable plastic and food — yes food. Cheese and chocolate were specifically named.
Via TreeHugger & PC World
---
David is an industrial designer from New Zealand. He contributes a weekly article on personal fabrication for Ponoko. Follow him on
Twitter!