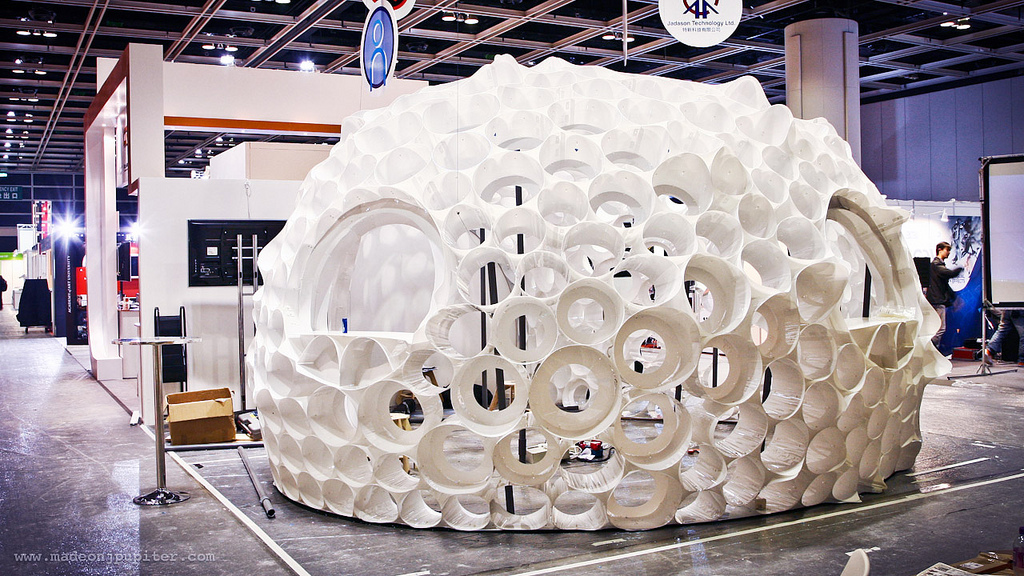 Retail Ready with Made On Jupiter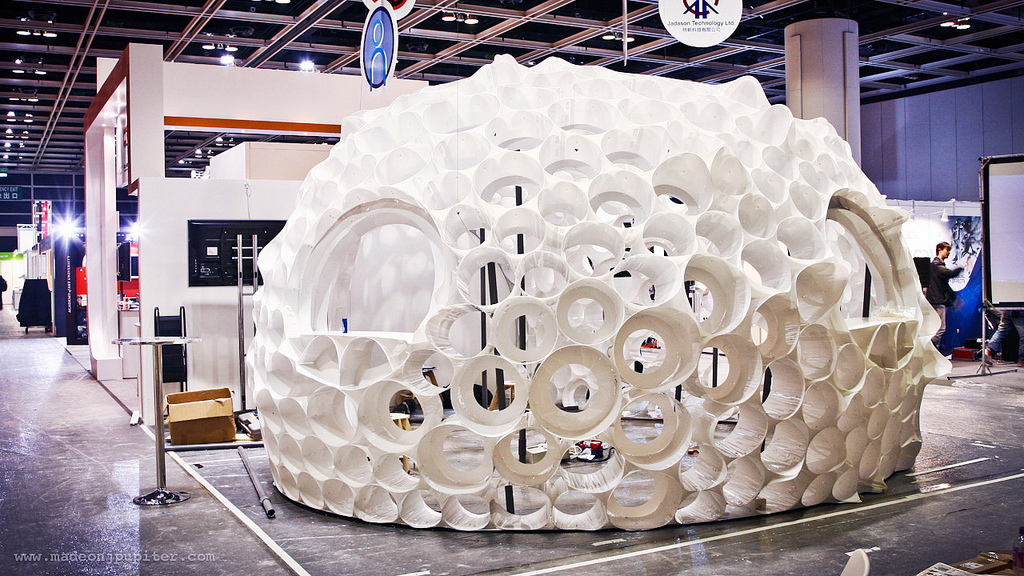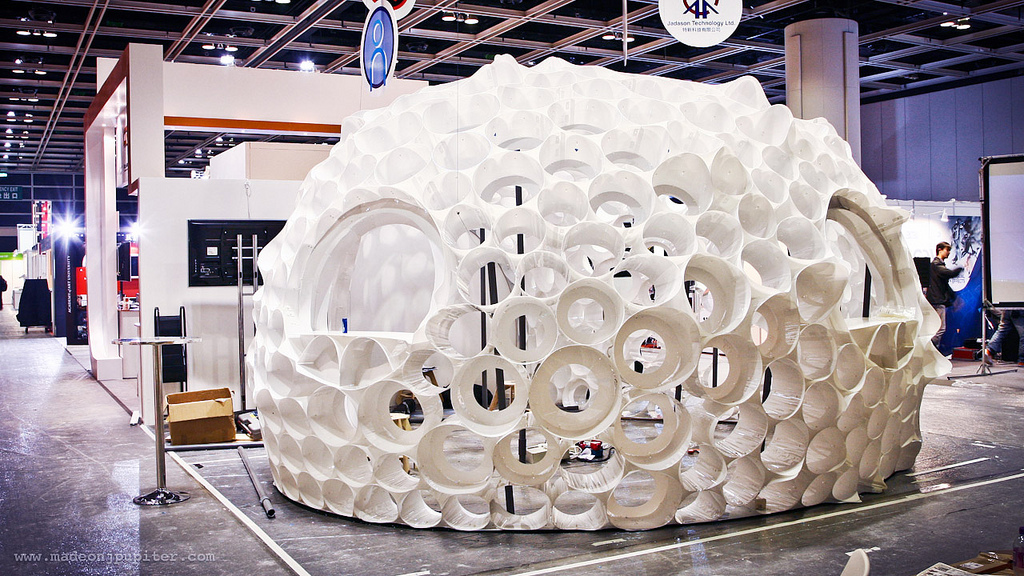 If you're a small business owner, exhibiting at a trade show is something that can really boost your business. Not only will you meet lots of prospective clients and buyers, but those places are always packed with members of the press. I've been to a handful of ICFFs, Stationery Shows, NeoCons, and lots of art fairs — and let me tell you, your booth design makes all the difference.
When it comes to trade shows, your booth matters more than your product. So what does it take to create a booth everyone wants to visit? Well it isn't easy, but it's certainly attainable.
Just ask Made on Jupiter, the digital fabrication specialist branch of New Zealand based design collective Jupiter Jazz.
Their latest project was the Puffer, a cumulus-cloud looking trade show booth developed for Siggraph Asia. The time lapse video above shows the assembly of over 1000 uniquely shaped cones to create the booth.
Tom Kluyskens published a detailed account of how his team went from design idea to booth build in less than 5 weeks.
After several algorithms and animations, they had the design of the basic cone shape that would create the overall Puffer structure. Each cone shape needed to be formed from a flat piece of lasercut Axpet, so they designed connectors. The Jupiter team was so happy with the result, they've released the SVG design as an open-source file.
To save money and material when lasercutting, they needed to nest each cone shape on the 2m x 3m sheets. Talk about design file optimization.
No strangers to CNC, (Made on Jupiter the first to try out Ponoko's new CNC routing services and created the sturdy and stylish Ponocto Stool.) they had a wooden base CNC cut in China.
Once at Siggraph, the team spent 30 hours putting the Puffer together. You can watch a mini-documentary of the entire build process over at the Made on Jupiter blog.