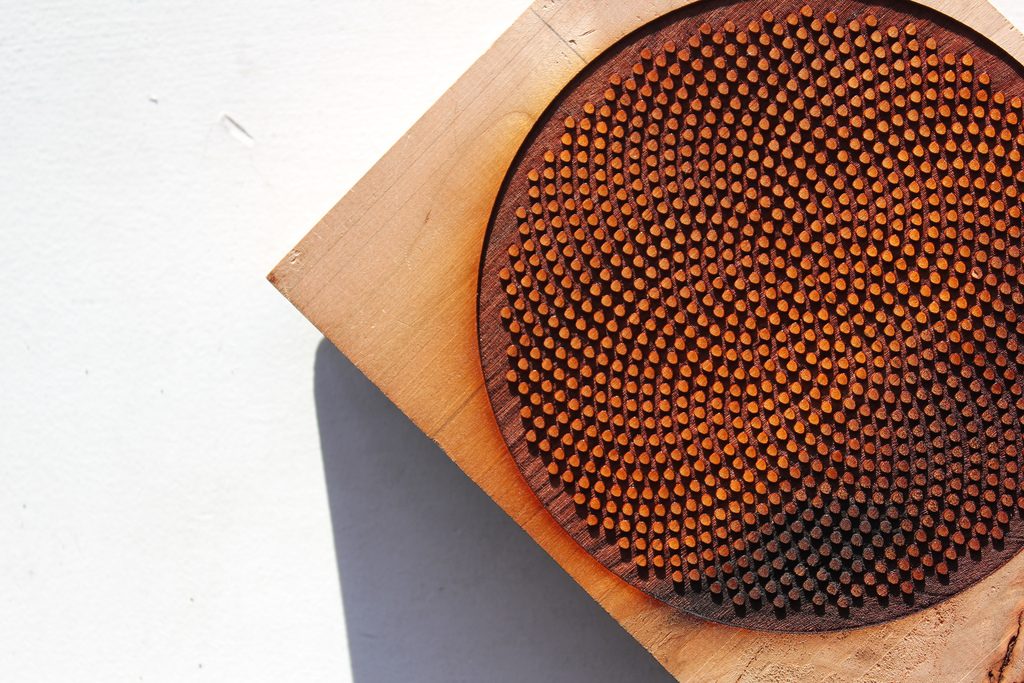 The Laser Cutter Roundup — a weekly dose of laser-cut love: #62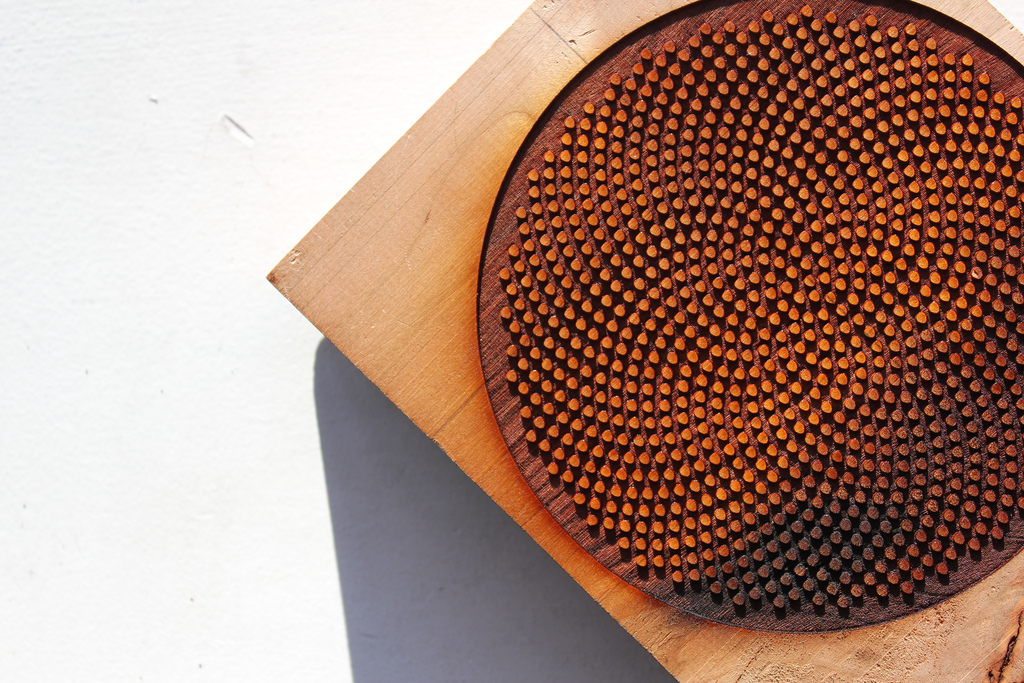 Hey, Sam here,back collecting the post from The Laser Cutter.
This is my first week back at grad school so the posts were light, sorry.
Above is a wood block laser etched at a 2mm depth from temps et l'espace.
After the jump, action!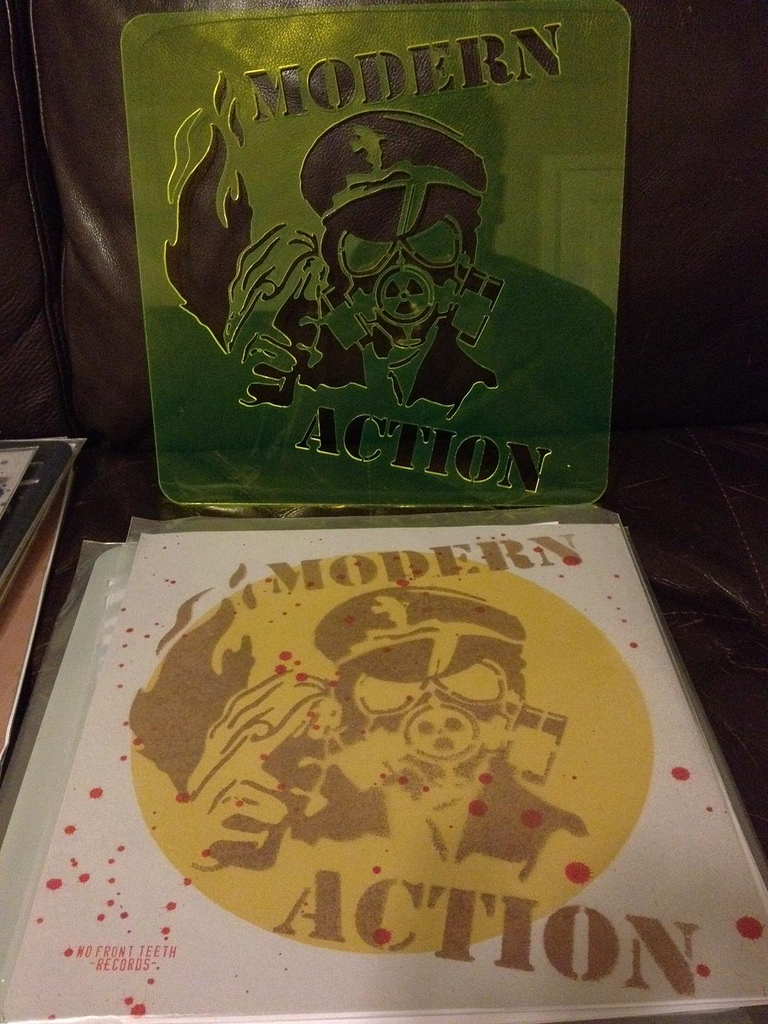 Above is a Modern Action stencil from No Front Teeth Records. Courtesy of jawhn.