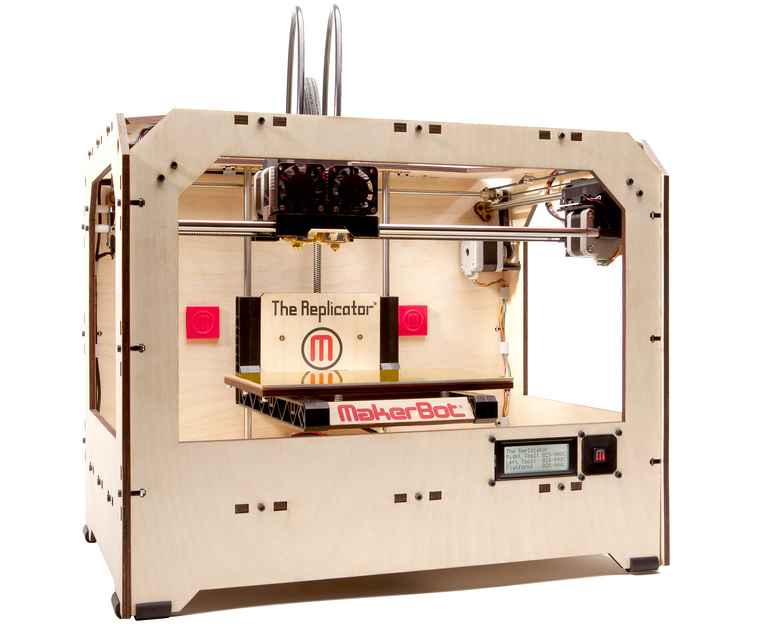 with bread-loaf size build area!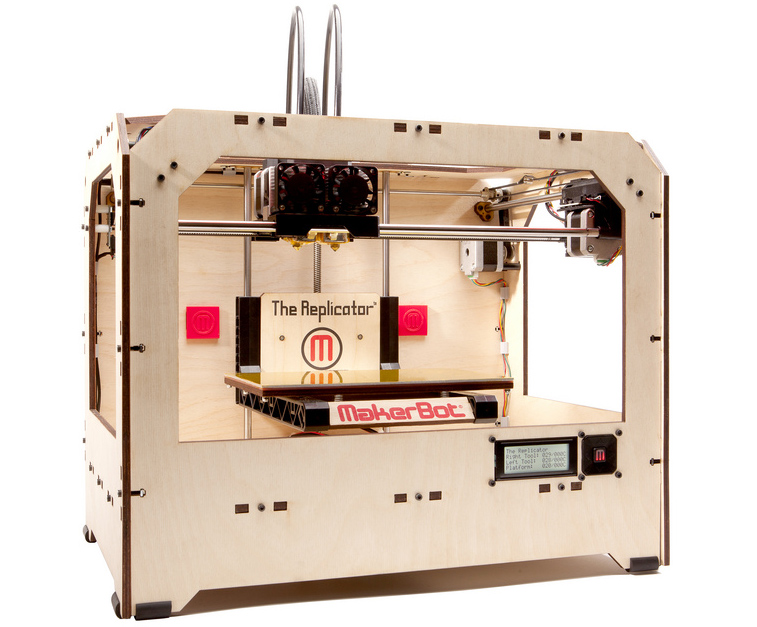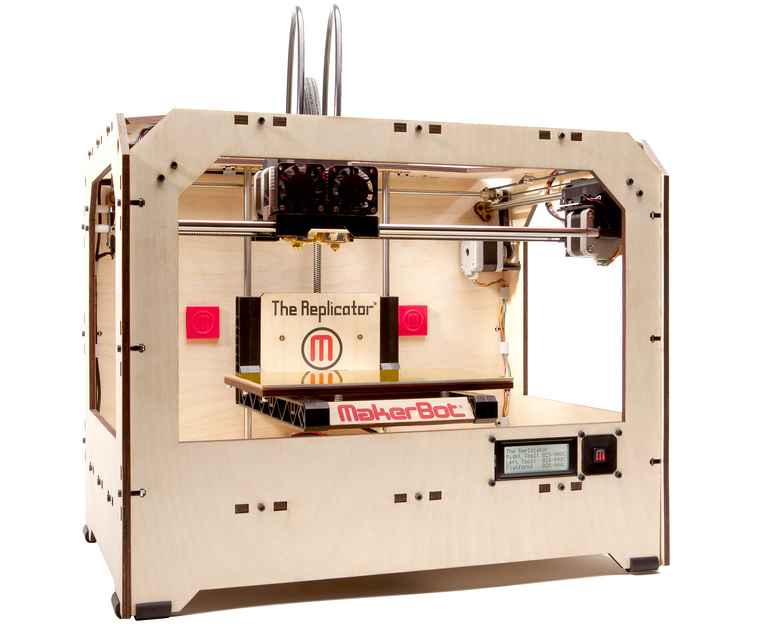 MakerBot has announced the latest model to their line of personal 3D printers, and this one's not a kit. The new MakerBot Replicator™ is a fully assembled desktop 3D printer that lets you print 2 different materials or colors in a single design.
It features a wider shape and a larger print area. It also comes with a new MakerBot Strepstruder for extruding ABS or PLA plastics, and you can choose either a single or dual extruder version.
Bre Pettis, CEO of MakerBot, will show off the Replicator at CES tomorrow. But you can already pre-order the Replicator starting at $1,749. (Well, you can whenever their site recovers from the traffic crash.)
The Replicator is the third 3D printer developed by Brooklyn-based MakerBot Industries. Their first machine was the Cupcake CNC, released in 2009 as an open-source DIY kit with free source files available on Thingiverse. At the 2010 World Maker Faire in NYC the company announced the Thing-O-Matic. It is available as either a kit or fully assembled machine and is also open-source.