Best of the Blog 2011 – jewelry

Jewelry achieves that wonderful marriage of artistic expression and everyday function. Here are five examples from 2011 that demonstrate pushing the boundaries of both.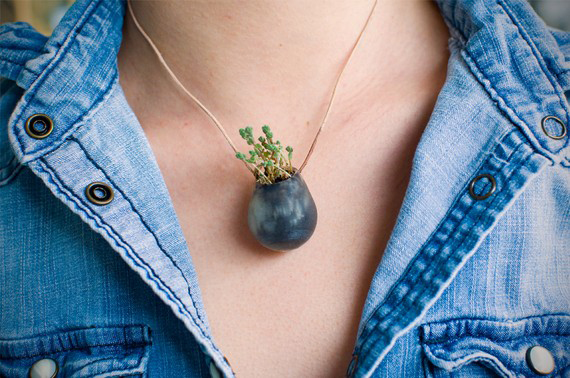 Colleen Jordan lets you wear springs of botanical beauty with her unique 3D printed planters. Her planter pendants comes in soft round shapes or geometric angles, and each one is hand finished for a look that's truly one-of-a-kind.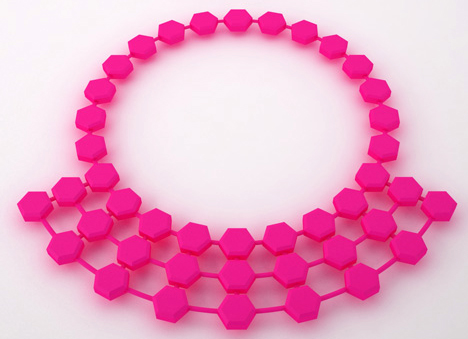 Designer Alissia Melka-Teichroew unveiled her latest line of 3D printed jewelry last year in Berlin. This new collection continues her exploration with ball and socket joints direct from the printer.

Paul Krix of Neat Objects doesn't design his jewelry so much as he programs the design. Each piece in his range of lasercut jewelry is initially created with algorithms. It's design by code.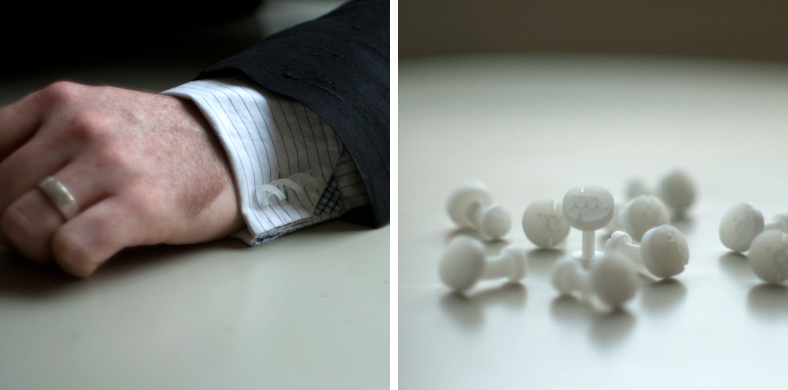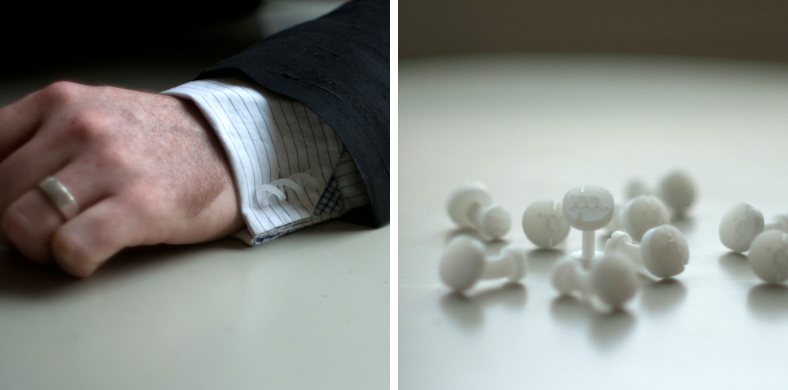 Digitally printed bling isn't just for the ladies. Chicago based hobbyist Seth Moser created some 3D printed cufflinks that demonstrate just how small and detailed you can get with 2011's favorite technology.


If you've ever dated or are related to a skater, you know that those pretty decks last as little as a week before they break in half. Good thing LeeMo and MapleXO have given splintered decks a new lease on life, as lasercut love dove earrings.