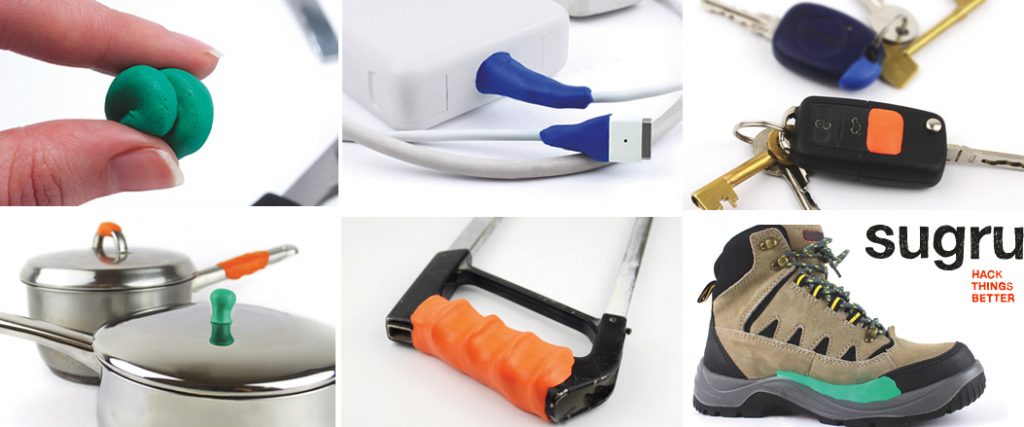 What is Sugru?
---
Sugru is a super cool, air-curable rubber that you can use to improve, repair, or prototype all kinds of stuff.
It was developed over seven years by a group of product designers and material scientists lead by Jane who started the project while working on an MA in Product Design at RCA in London.
(You should really check out the Sugru story; there are photos of formulation experiments & application tests, the tales of funding struggles, and a new year's resolution that ultimately lead to success.)
The end result is a simple, useful material chock full of great properties:
• electrically insulating so "it's amazing for cable repairs"
• waterproof and flexible so it's great to have along on outdoor excursions
• stable from -60°C/140°F to 180°C/360°F
• curable at air temperature so you don't have to heat it
• is removable (with a little effort)
• sticks to almost anything & remains flexible when cured = perfect for prototypes
Update: This contest is closed. Thank you all for your comments.
And congratulations to Matthew C, Matthew P-F, Bob, Curtis W. and Stefania M.!! Enjoy your Sugru!
How to enter:
---
So now that you have an idea of what Sugru can do, we'd like to know…
How would you use Sugru in a Ponoko project? Tell us in the comments how you would use Sugru to enhance something you made with Ponoko's laser cutting, cnc routing, or 3D printing service.

Only one entry per person.
Deadline for entry is 9pm pst 25 January.
The wonderful prize:
---
5 winners will be chosen at random to each receive…
a free multi-color pack of Sugru rubber!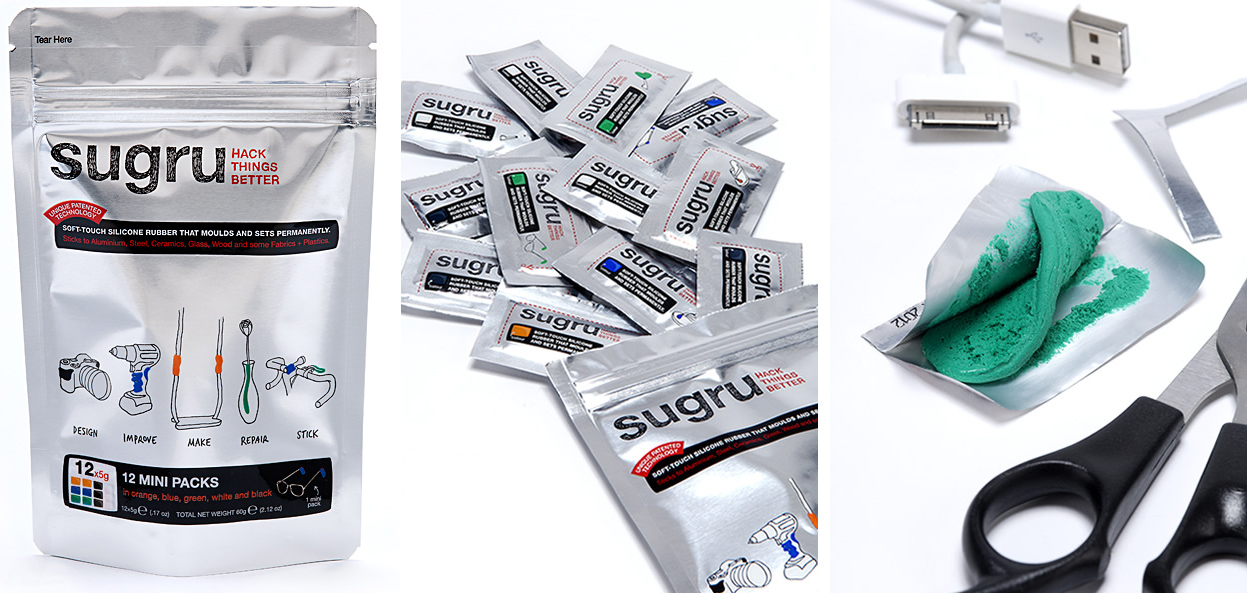 Need some ideas?
---
Check out the Gurus Gallery for lots of photos of how people are using Sugru.
And you've got to take a look at Guy's recent post on how one person used Sugru in a 3D printed mold to create a precise and professional looking repair for his headphones.

New to Ponoko?
---
We are are your Personal Factory. You create and upload a design, we make it and ship it to your door. Find out how it works.