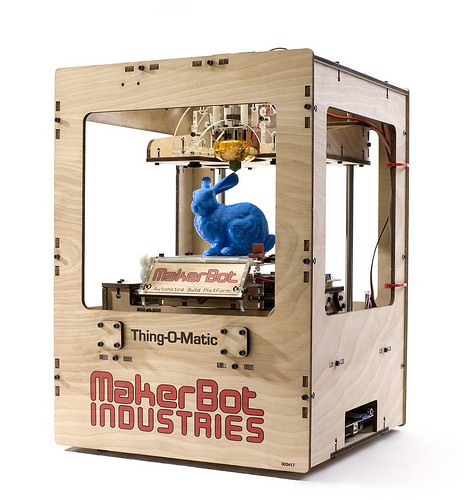 Is this the first 3D printer to be sold in a brick-and-mortar retail store?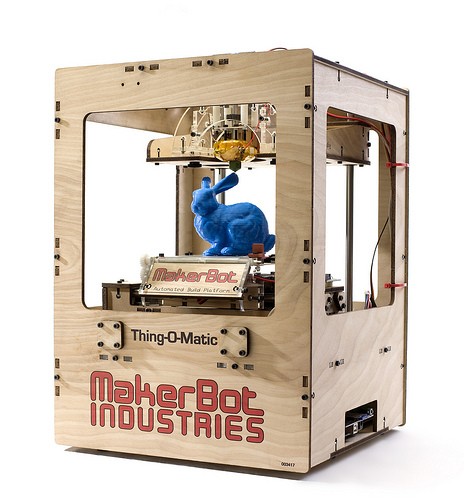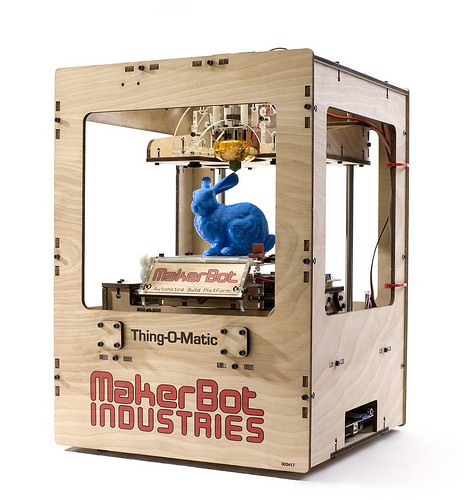 The MakerBot Thing-O-Matic is now available for sale by the NYC retailer AC Gears, a well-known gadget and technology store, in their brick-and-mortar store as well as through their website. As far as I know, this is the first time a 3D printer has been sold in a retail store, but I'm not certain. Does anyone know of another?
Expanding the availability of MakerBots to the general public is likely part of the rapid expansion that began when MakerBot received $10 million in venture capital investment.
Via Fabbaloo