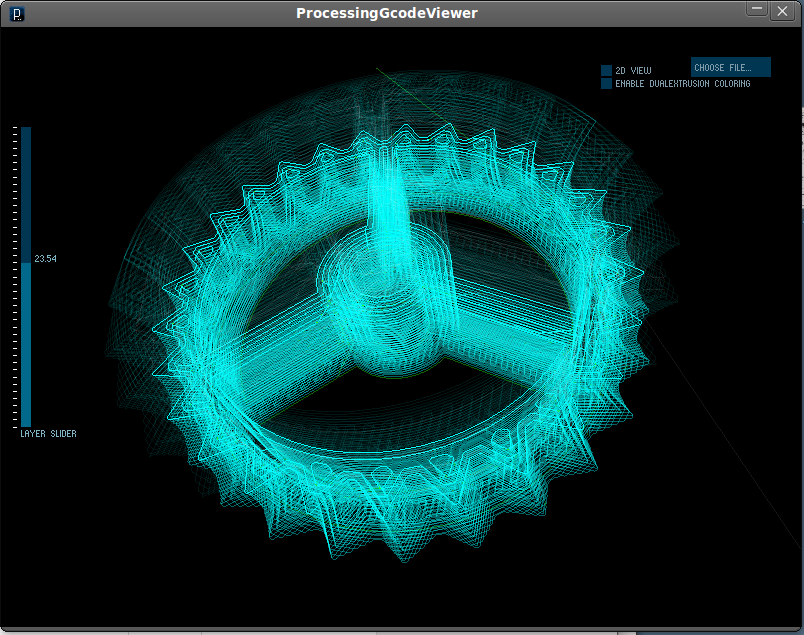 No more rebooting into OSX!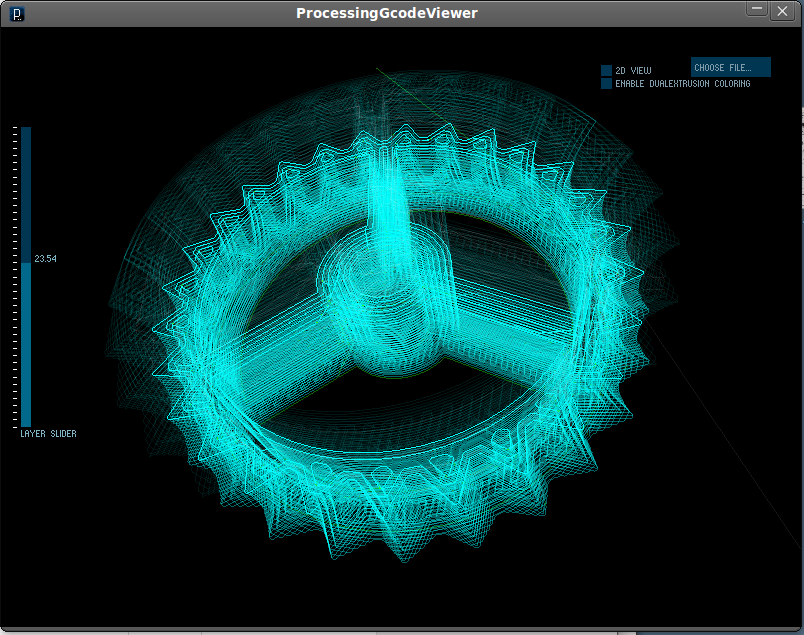 If you do a lot of hobbyist 3D printing, you've probably run into this issue before: a cool new tool for generating 3D models comes out, but it only outputs Gcode and you've got no way to see what it looks like before printing. (For example, the Voice Extruder.)
Mac users have been able to fire up Pleasant3D to accomplish this, but Windows users have been left in the cold until now.
Noah Levy, an intern at MakerBot, has written a script for Processing that visualizes not just your regular Gcode output, but also multi-colour files for dual-extrusion. And because Processing runs on any platform, everyone benefits!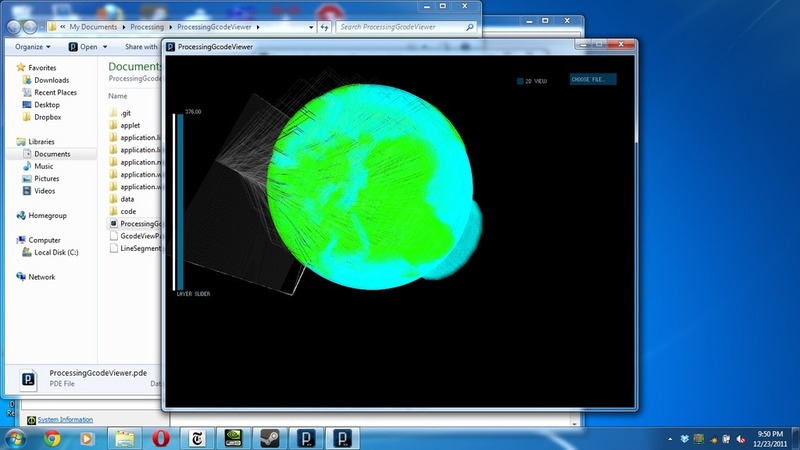 The tool is still early in development, and the installation is not exactly one-click, but if you've had to visualize Gcode before then you can probably handle it. 🙂
The full instructions are available on Thingiverse, here: http://www.thingiverse.com/thing:14980
---
Derek Quenneville is a 3D printing evangelist who posts weekly on the Ponoko blog. Follow him on Twitter @techknight.