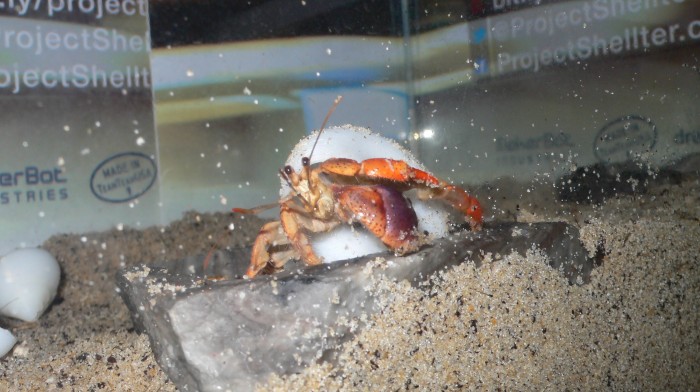 A cozy new home for a homeless crab.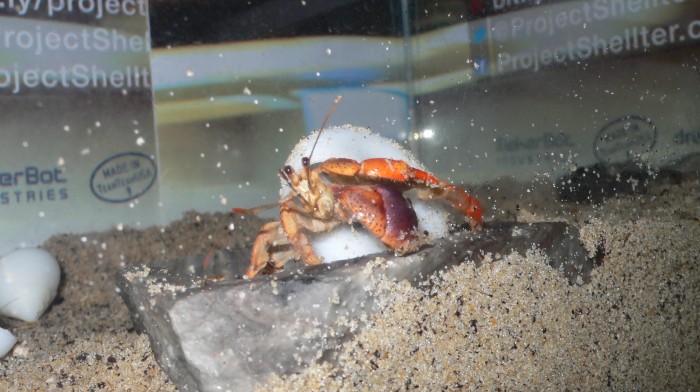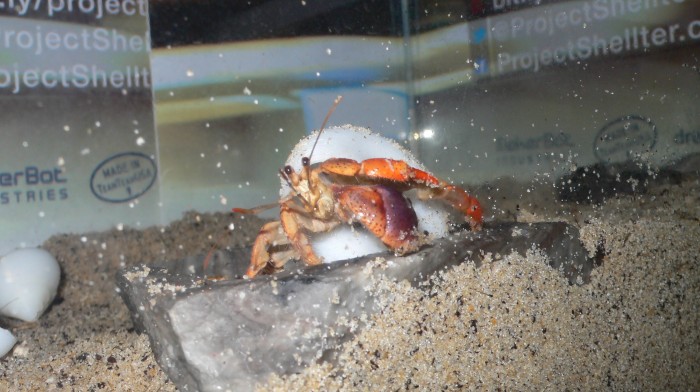 Back in October we mentioned Project Shellter, a project trying to use 3D printing to provide homes for hermit crabs dealing with a worldwide shortage of shells. The project is being conducted by MakerBot artist-in-resident Miles Lightwood.
Recently, a couple of their crab participants have moved into new, 3D printed homes. You can see Kendall the crab above with her new "shell," and there is a video of her moving in after the jump.