Shadow Casting Panels and Shadow Clouds create mind-blowing optical illusions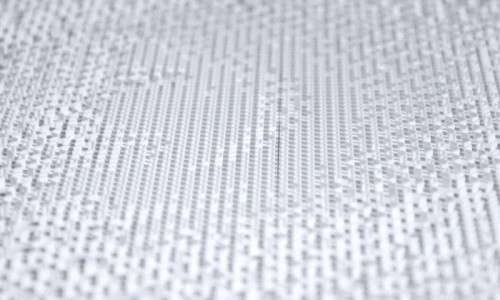 The latest works from Swiss artists Drzach&Suchy extend on their earlier explorations into light and shade using 3d printed objects.
The approach is deceptively simple, and follows the straightforward observation that the shadow cast by an object depends not only on the form of the object itself, but also on the direction and intensity of the light source. With this methodology in hand, the same object can have a totally different appearance simply by changing the lighting conditions.
In the piece titled Conversation, the image displayed is either a portrait of Albert Einstein or the saucy smirk of Marilyn Monroe, depending on where the light hits the surface.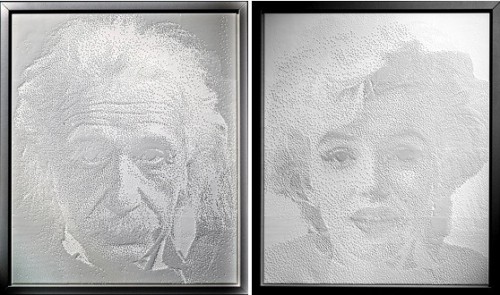 (lit from the upper left…                                 …and from the upper-right)
Click through for some short clips of these Shadow Casting Panels in action.
No high-tech electronic displays or components. Just geometry, directed light, and shadows.
You can also see some making-of highlights at Drzach&Suchy.
Via NotCot