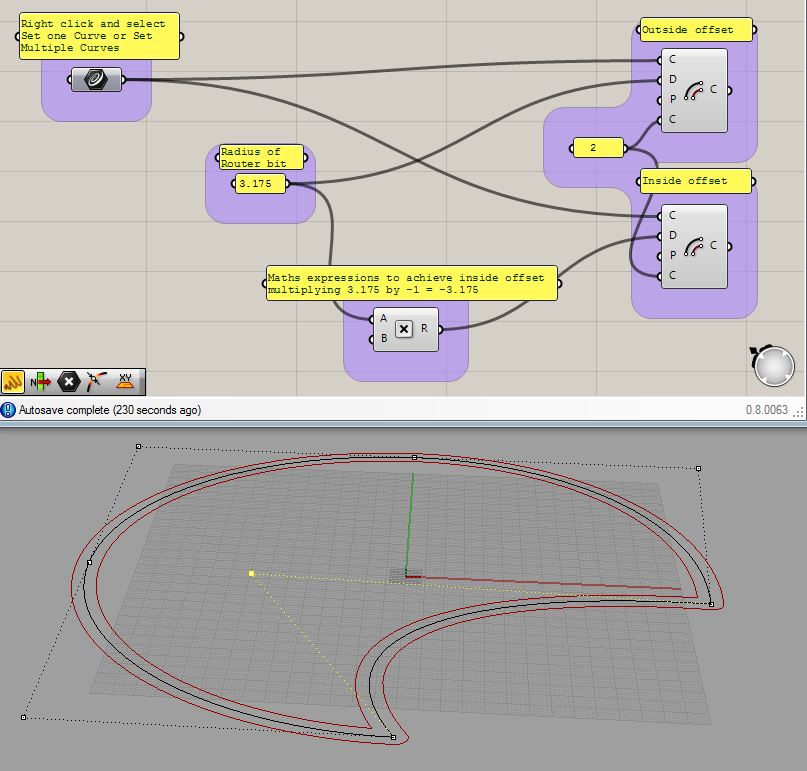 Simple Grasshopper definition for CNC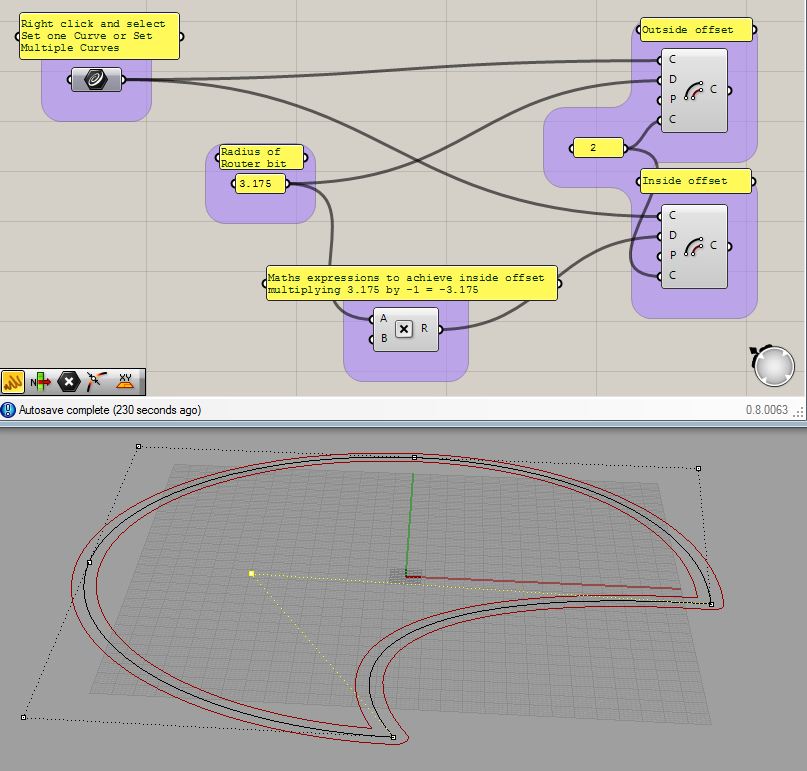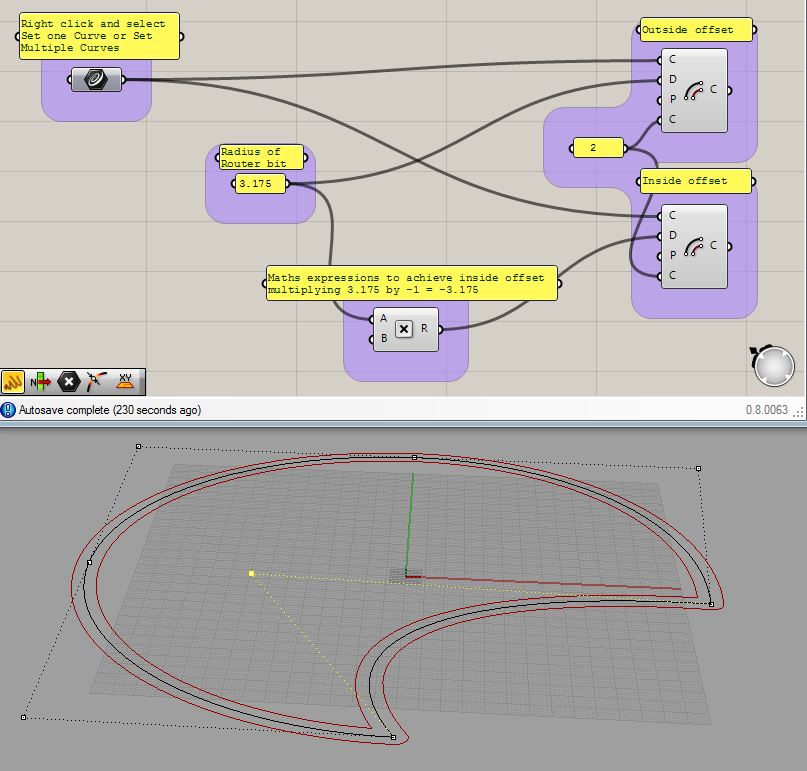 Parametric software can save you a lot of time by automating repetitive tasks. The Grasshopper plugin for Rhino is well known for its impressive generative architectural modelling, but it is also useful for much simplier tasks such as offsetting lines as you might do manually in Illustrator or inkscape for CNC routing.
CNC routing is slightly more complicated than making linework for lasercutting due to the radius of the material that is cut away. (With lasercutting the laser is so fine, you don't really need to worry about the radius of material that is cut away. This is why I've made a very basic Grasshopper definition file that demonstrates how you can automate the offsetting of lines for the radius of a router bit cutter to see how your design will look once it is cut out.
I've included with a tutorial in the support forums the Grasshopper .gh definition file for you to download, have a look and play with. Feel free to edit it and extend its functions.
I hope everyone has a great Christmas holiday, see you in the New Year!
---
David is an industrial designer from New Zealand. He contributes a weekly article on personal fabrication for Ponoko. Follow him on
Twitter!