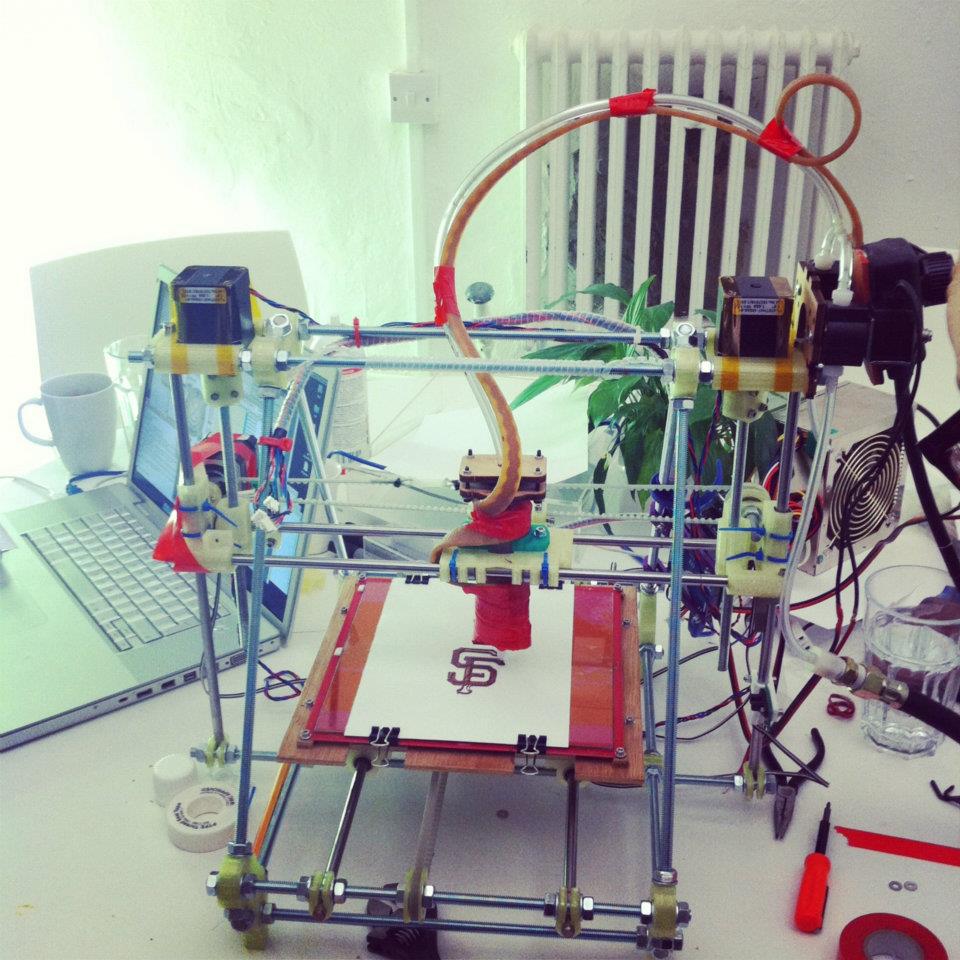 Who needs Santa when you can print infinite chocolate anythings?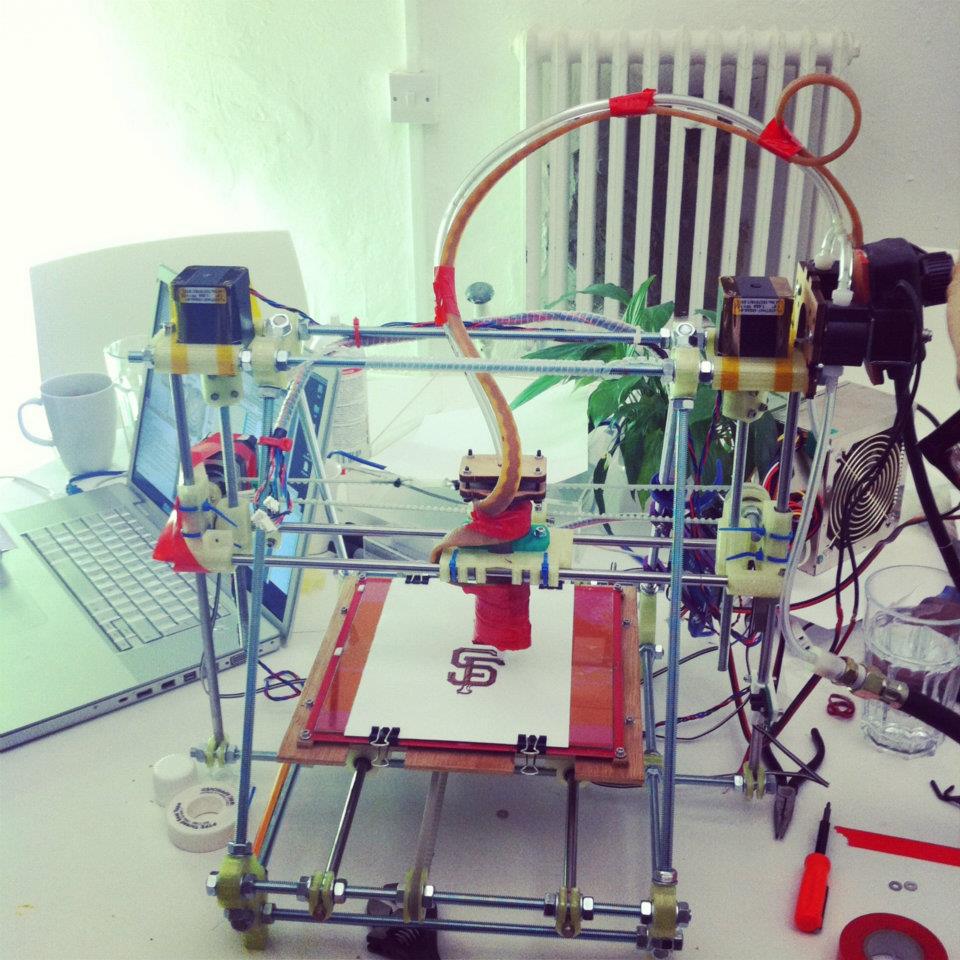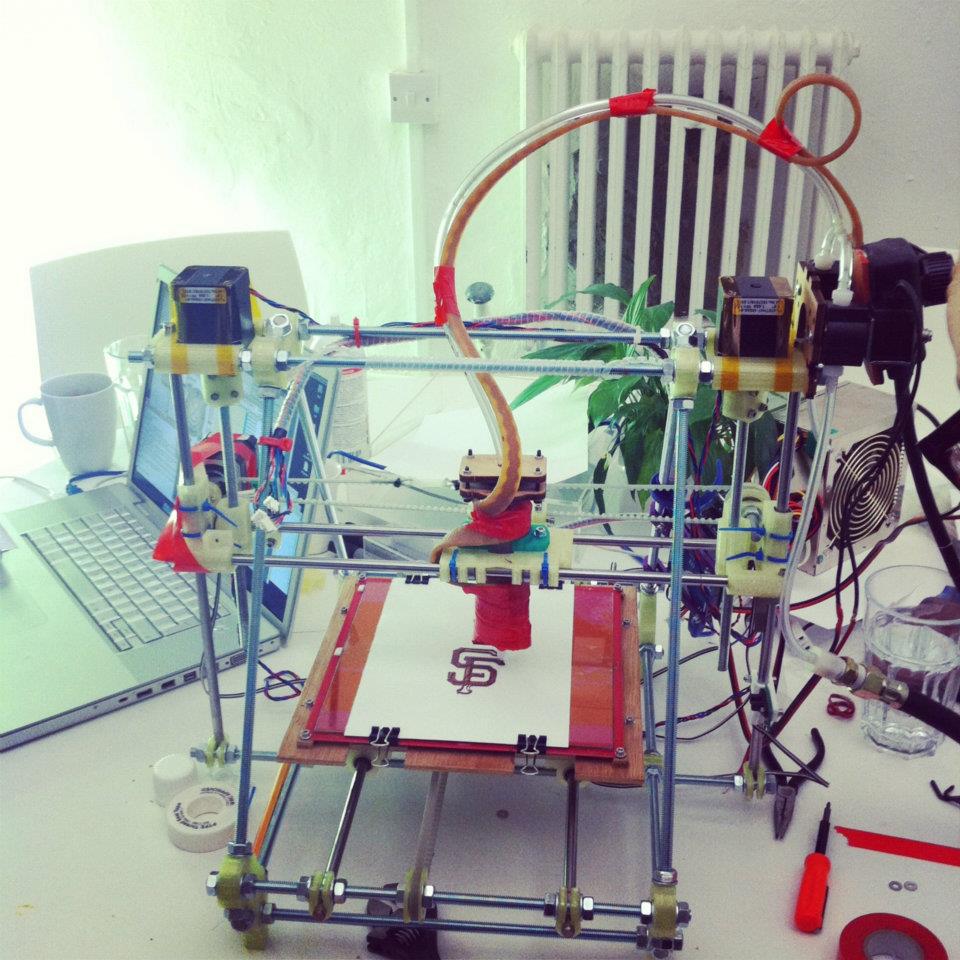 Moving Brands got themselves set up with a RepRap 3D printer and came up with the only correct answer to "how shall we use this for the holidays?" – delicious high resolution chocolates! The studio set about making models of things with personal meanings, then filled a company advent calendar with the results.
The project includes a gallery of models/chocolates, and details about each item: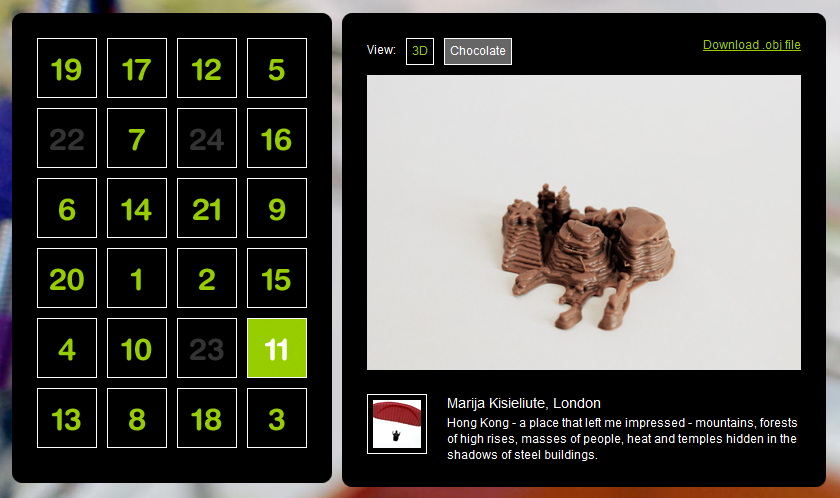 And a video of the process:
According to Ben Lambert, the parts beyond the standard RepRap stuff are:
– Frostruder components minus wood w/solenoids mounted on top of the A frame
– A "big-ass" tank of compressed nitrogen
– A custom, 3D printed clamp for the syringe
– A pipe heater
– Chef's cooling spray
– Lots and lots of milk chocolate!
I'm definitely going to look into doing something like this for the holidays next year… It would make for a great collaborative project with any group. Here's where you can see more:
Moving Brands
Advent calendar project
Vimeo page
---
Derek Quenneville is a 3D printing evangelist who posts weekly on the Ponoko blog. Follow him on Twitter @techknight.