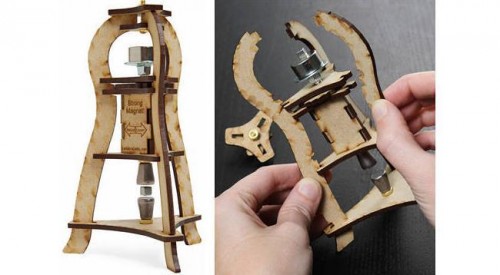 Laser cut structure suspends objects in mid-air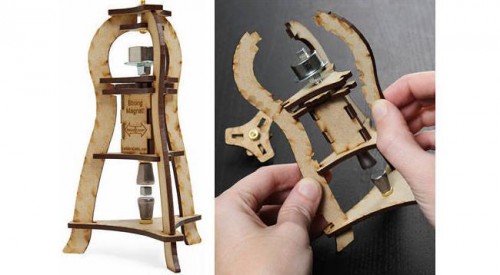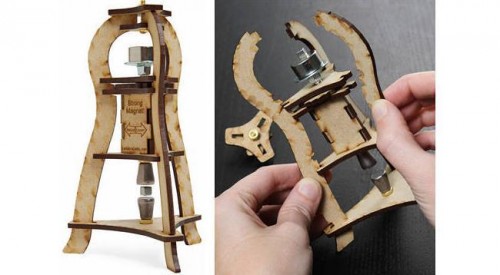 The joys of magnets and their mysterious ways is something we've all been fascinated by at some point in our lives.
This clever little desktop sculpture from ThinkGeek makes for a fun educational project and also serves quite well as a quirky curiosity item.
Using laser cut supports and a simple threaded mechanism, the device can be finely adjusted to get the small magnet hovering at an optimum distance from its metallic plinth.
The design emerged from a successful Kickstarter project and has since received geeky acclaim all across the globe. Click through for a rather unique double levitation portrait featuring a proud owner with his Magnetic Levitator.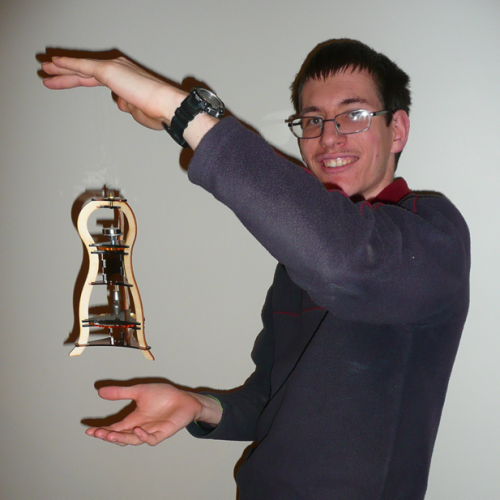 image via Cadabra Labs, the home of the Magnetic Levitating Sculpture
Tell gravity who's boss as you levitate something tiny in defiance of the weight of the world.
via Geeky Gadgets