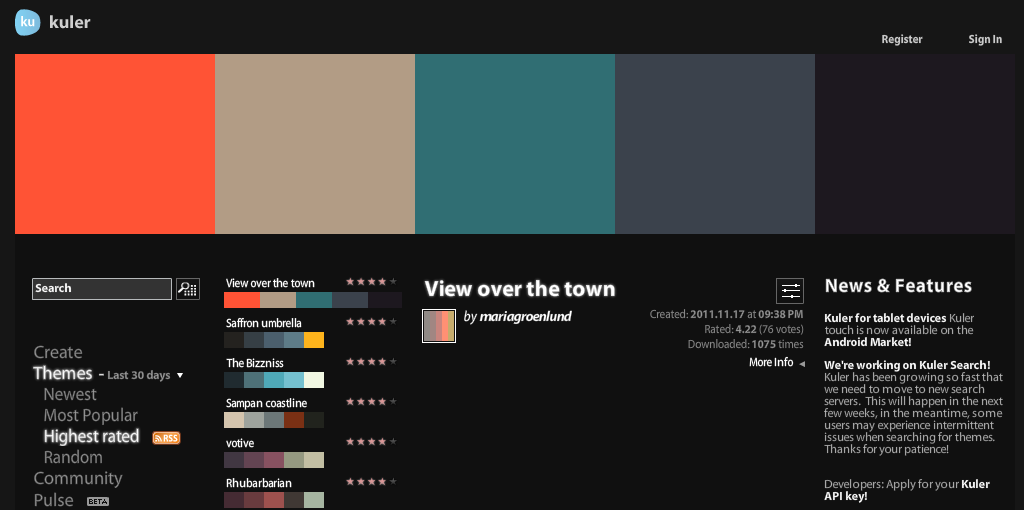 Take the guesswork out of choosing colors.
Choosing the right colors for your newest project is tricky, especially if you are trying to appeal to potential customers. Some people seem to have a natural ability to combine colors effectively, but most people (including myself) struggle with this. Kuler to the rescue.
Kuler lets people create and vote on color themes, so you know which combinations are popular and which you should avoid. You can even download the themes directly to pretty much any Adobe program.