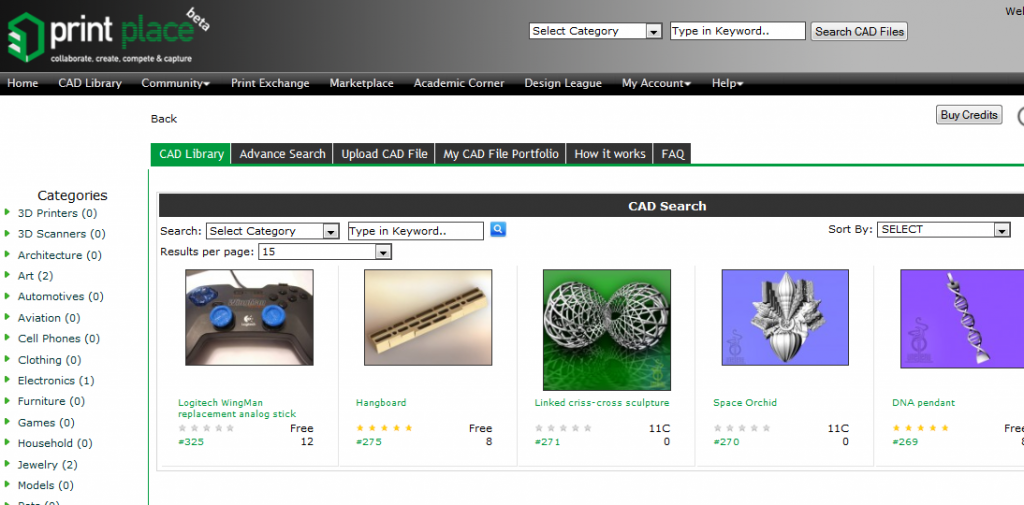 Get help with model creation and access to local printers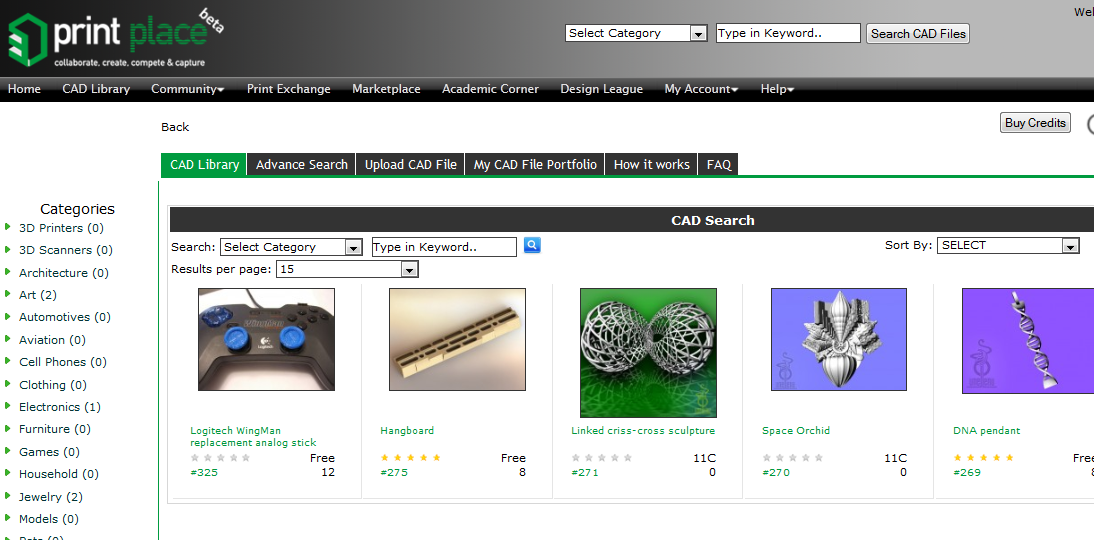 3D Print Place is a new community site for 3D printing. It aims to be a place where people of all skill levels can get involved and have access to everything they need to make things.
There's a design library for sharing paid & free content, an area to collaborate on creating difficult models, an upcoming design league for friendly competition, and a marketplace for printers & materials.
The features I'm most interested in though, are the Print Exchange and the Scan Exchange. What they let you do is work out a deal with someone local who has a 3D printer or scanner, and is willing to provide service on them.
The site itself is still in beta (having launched at 3D Printing Event in October), so it's still a bit rough around the edges, but I think that it's worth keeping an eye on.
Here's the launch video from 3D Printing Event where the goals of the site are explained:
If you'd like to check it out, 3D Print Place is here: http://www.3dprintplace.com
---
Derek Quenneville is a 3D printing evangelist who posts weekly on the Ponoko blog. Follow him on Twitter @techknight.