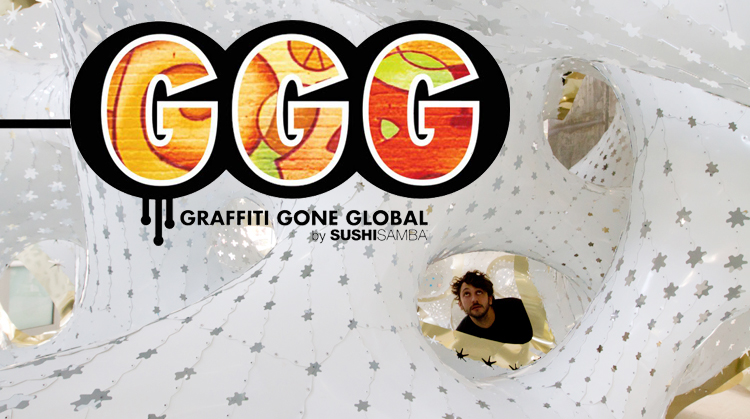 Earlier this month Miami was invaded by celebrities, gallerists, museum directors, designers, and lots of rich people for the 10th annual Art Basel Miami Beach.
This international contemporary art fair has spawned countless satellite fairs, events, launches, exhibitions, and parties. I stopped in Midtown Miami's Design District to check out one them: Graffiti Gone Global.
Now in it's fifth year, GGG was developed by restaurant entrepreneur Shimon Bokovza to celebrate urban culture.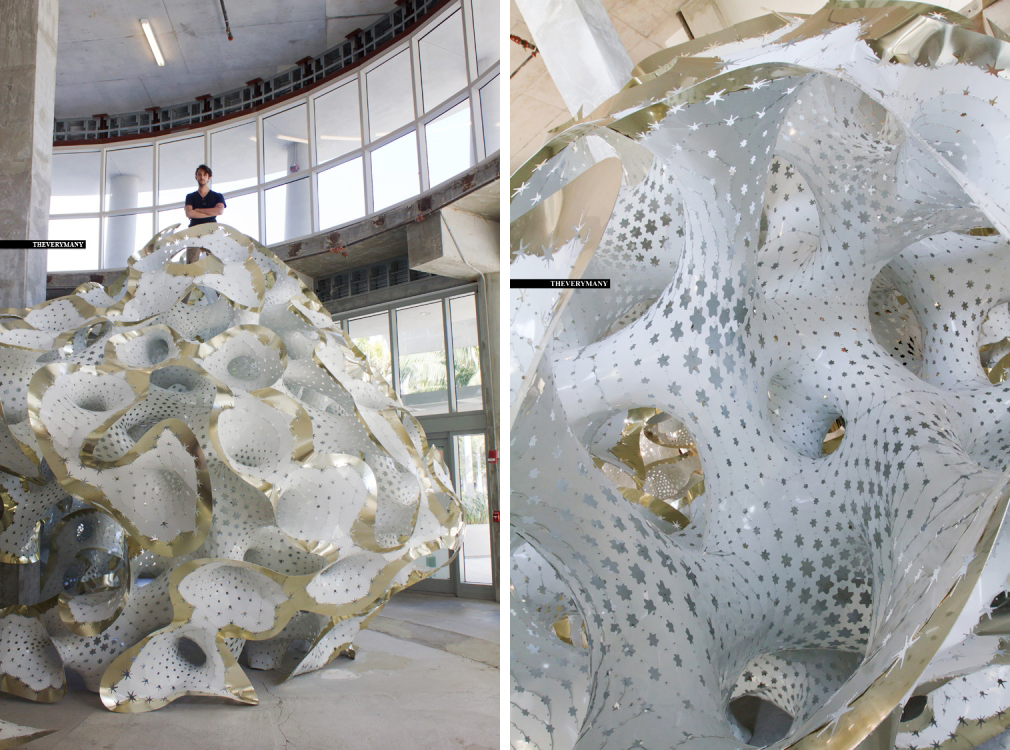 The statement piece of the show was a cumulous cloud looking aluminum structure entitled 'Labyrs Frisae' by architect and designer Marc Fornes. Although I assume the 256 sheets of metal were CNC cut, the aesthetic is in line with what The Economist calls the "organic look" of 3D printed designs.
We've seen this 'inspired by nature' style in everything from lasercut jewelry and wool clothing to 3D printed lighting and furniture. And the reason for this is that algorithms are generating the form of these designs. Indeed Fornes is known for his "development of computational protocols applied to the field of design and fabrication."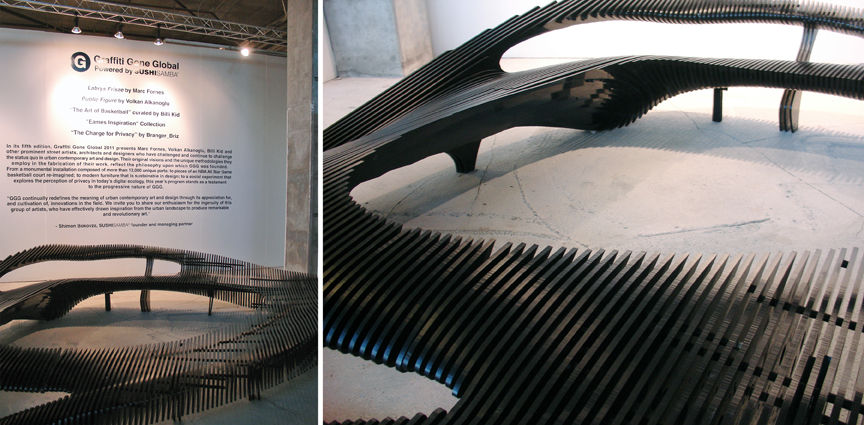 The other large scale CNC work in the room was 'Public Figure', a slice-form bench by Volkan Alkanoglu.
Other work on display was an urchin-like sculpture of wooden pieces lashed together and a series of paintings called 'The Art of Basketball'.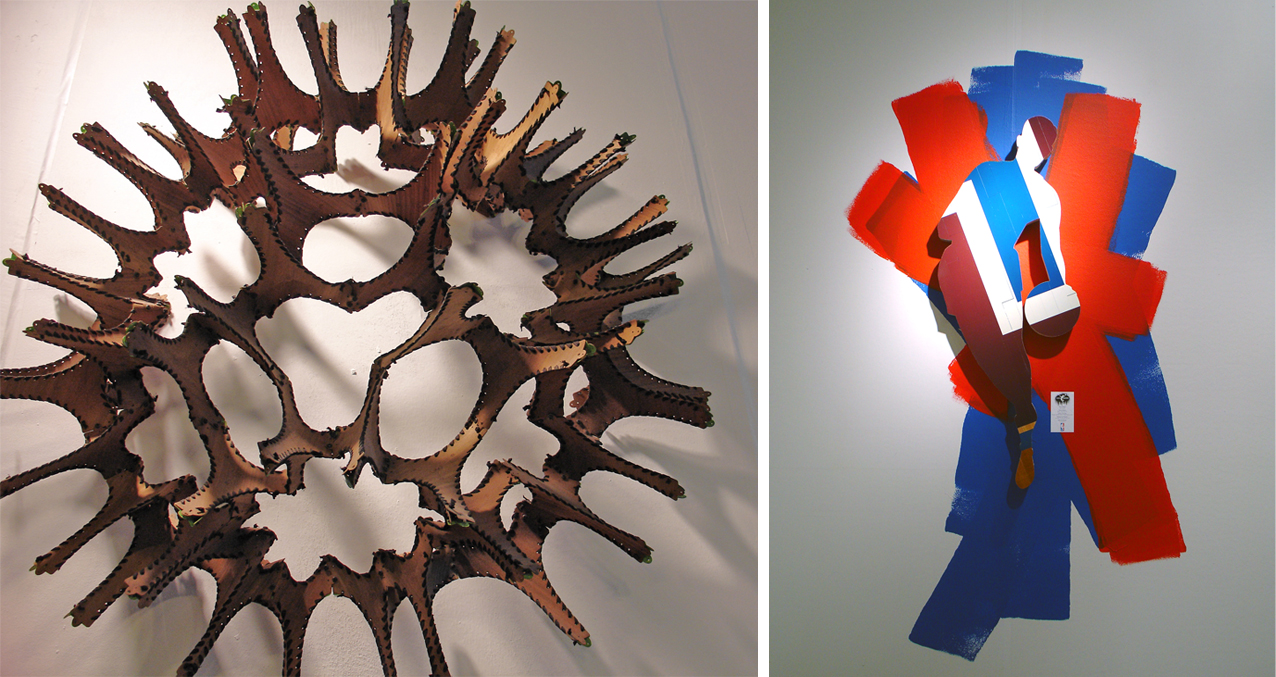 The "Eames Inspiration Collection" was also on show courtesy of SushiSamba. Commissioned by the Public Works Dept of New York, the Eames Foundation, and Herman Miller, it's a collection of plywood chairs "re-imagined by some of today's most celebrated street and graffiti artists." (Check out our review of the recent Eames documentary which will premier on PBS on December 19.)