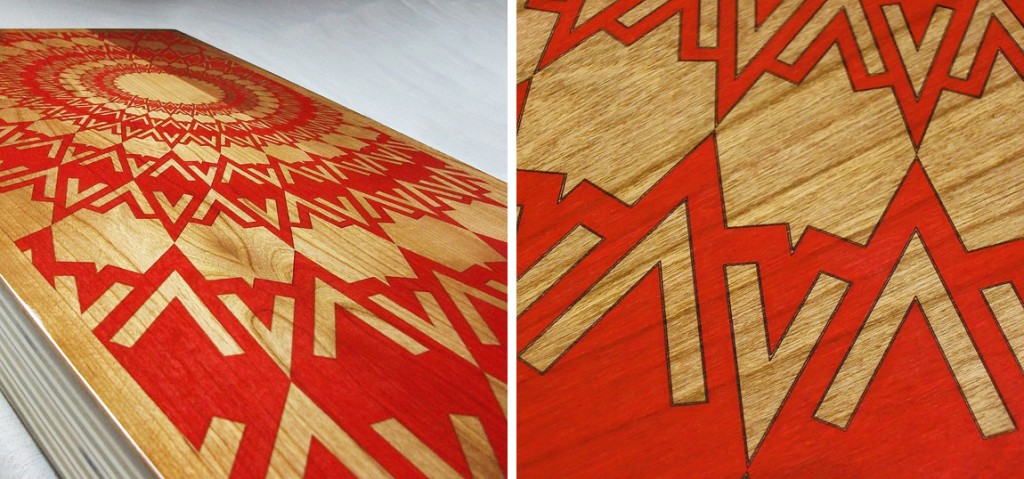 Ponoko made projects by Otto Gunther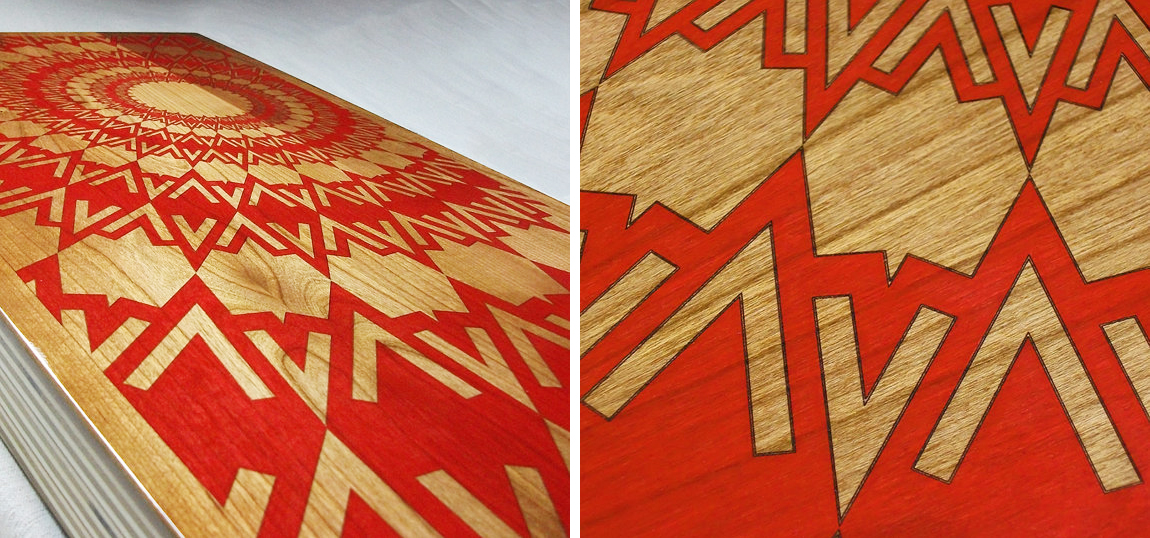 After a career in the medical IT field, Otto Gunther had decided to dedicate some time to more creative pursuits.
When he first came across Ponoko, Otto started out designing and making a range of lasercut items like jewelry, garden markers, and coasters. "I think making a coaster design is a contractual obligation when signing up for Ponoko," he joked. (Ponoko does indeed have a step-by-step tutorial that teaches you how to design and make a lasercut coaster.)
"But none of these ended up satisfying my creative itch," he says. "Without realizing it, I was so focused on trying to come up with something that would be commercially viable, I hadn't bothered to ask myself what I wanted to be creating. It was when I decided to design for myself instead, that I was inspired to start creating the art that you see today."
And what we see today is a series of original artworks that takes inspiration from the idea of movement through geometry.

Otto has so far created 3 works entitled "Radial", "Radiant", and "Radiate" which are available at his Etsy store ARTbyGUNTHER.
Each one is laser-etched and meticulously hand-inked. The inking takes "somewhere between 40 to 60 hours" Otto explains. But that's jumping ahead. "Most of my designs take roughly 10 to 20 hours of work before they are ready for Ponoko's laser cutters. I also find it helps to let them sit for at least 48 hours so I can revisit them with fresh eyes to see if they still hold my attention."
After a lot of rearranging shapes and discarding lots of designs, the final design is drafted with Adobe Illustrator which Otto was new to when he first started making things with Ponoko. "[the] forums and blog have actually been very helpful," he notes "teaching me some of the basics I was lacking."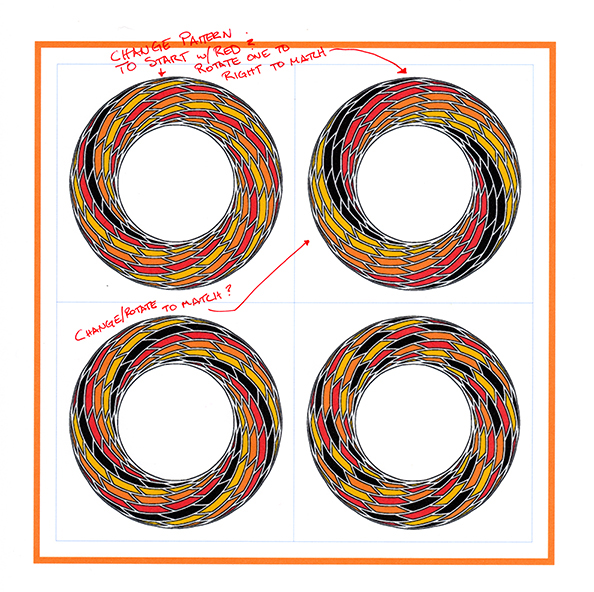 When asked about his use of red in all three designs he says "My original mock-up was actually in black ink instead of red… [but] the piece lost a lot of its subtlety; the laser-etched lines disappeared and it was hard to see the wood through the ink. Red helps to not only bring out the natural beauty in the cherry wood but also brings power to the piece without the undertone of darkness." (You can see all of Ponoko's laser-cuttable wood materials here.)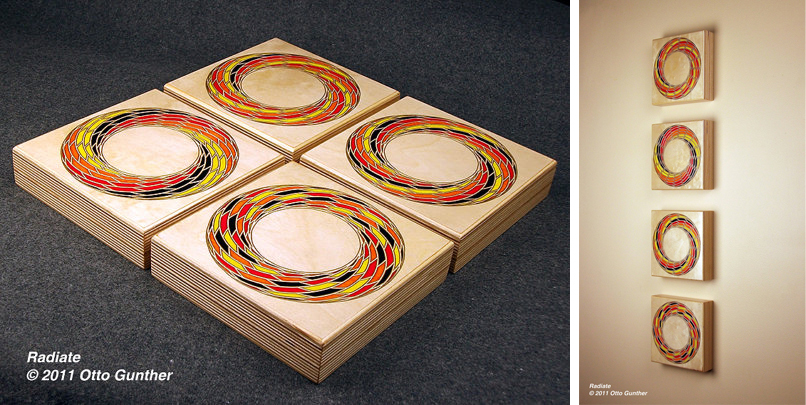 Impressed with the professional execution and finish of his work, I asked Otto if he had any advice for other makers:
"There are so many choices at each stage that it can be extremely overwhelming at times. At a certain point, the unknown can be paralyzing and prevent you from moving forward…
My advice is to strive to understand what you are trying to accomplish and to figure out what parts of that process are important and which are merely holding you back. That doesn't mean sacrificing quality but it does mean being smart about where you invest that quality in your work."