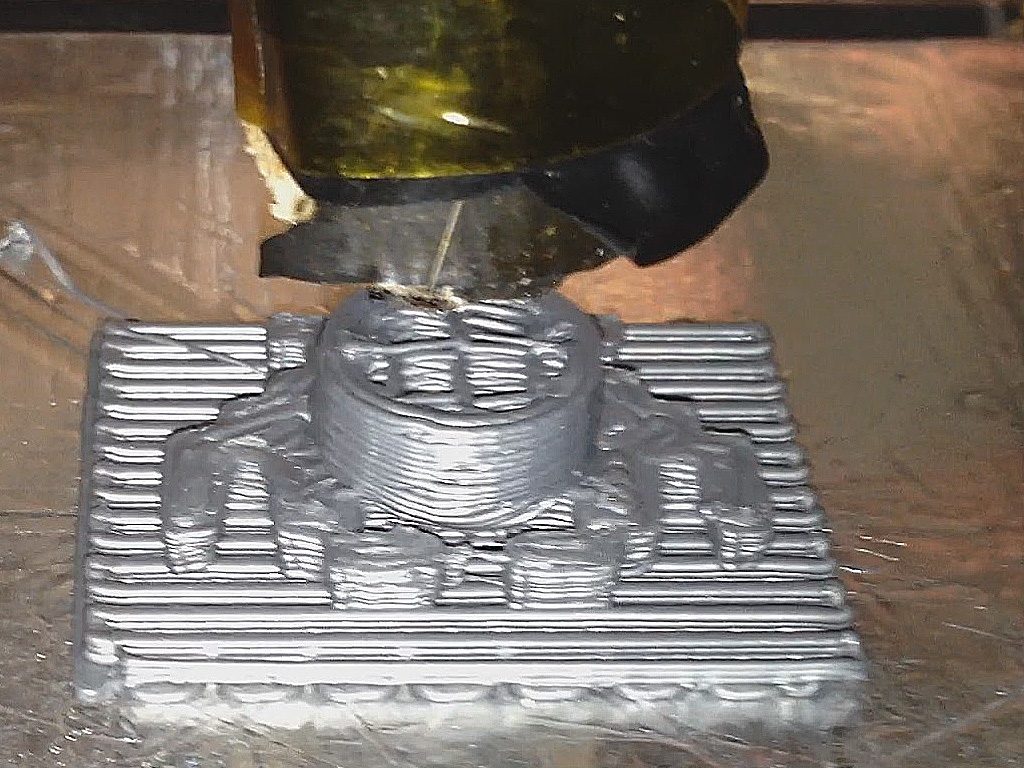 Silver Space Invaders detected
I recently bought some silver ABS plastic from the MakerBot store and finally got started printing with it yesterday. Whenever I get a new colour of plastic, I like to 3D print some Space Invaders plugs with it.
Normally I print them in two parts, so that the outside face of the plug is printed "face up" and then attached to the plug piece with a solvent. This time I tried printing each plug as a single piece ("face down"), figuring that I could smooth out the bottom surface afterwards. Here's how it went:
Two plugs done printing: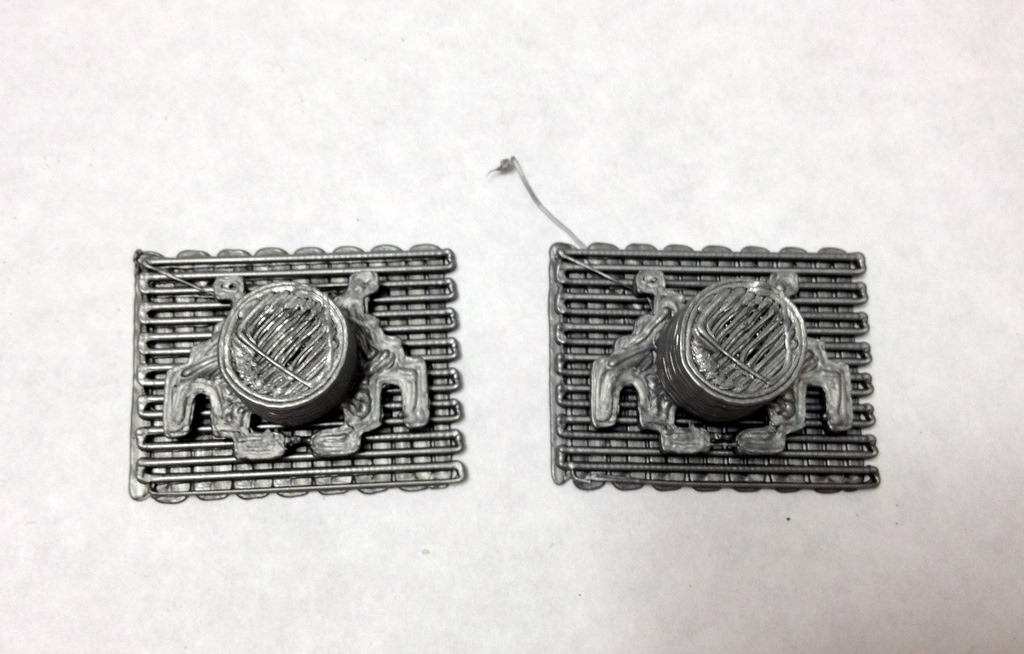 Raft removal: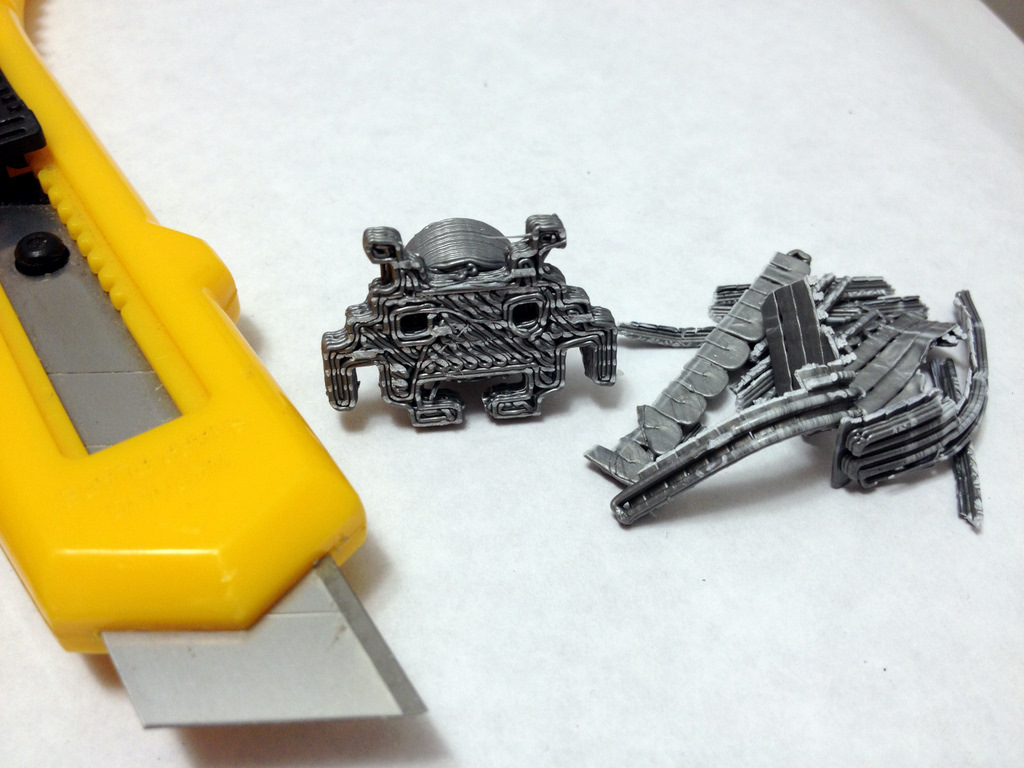 Applying a solvent: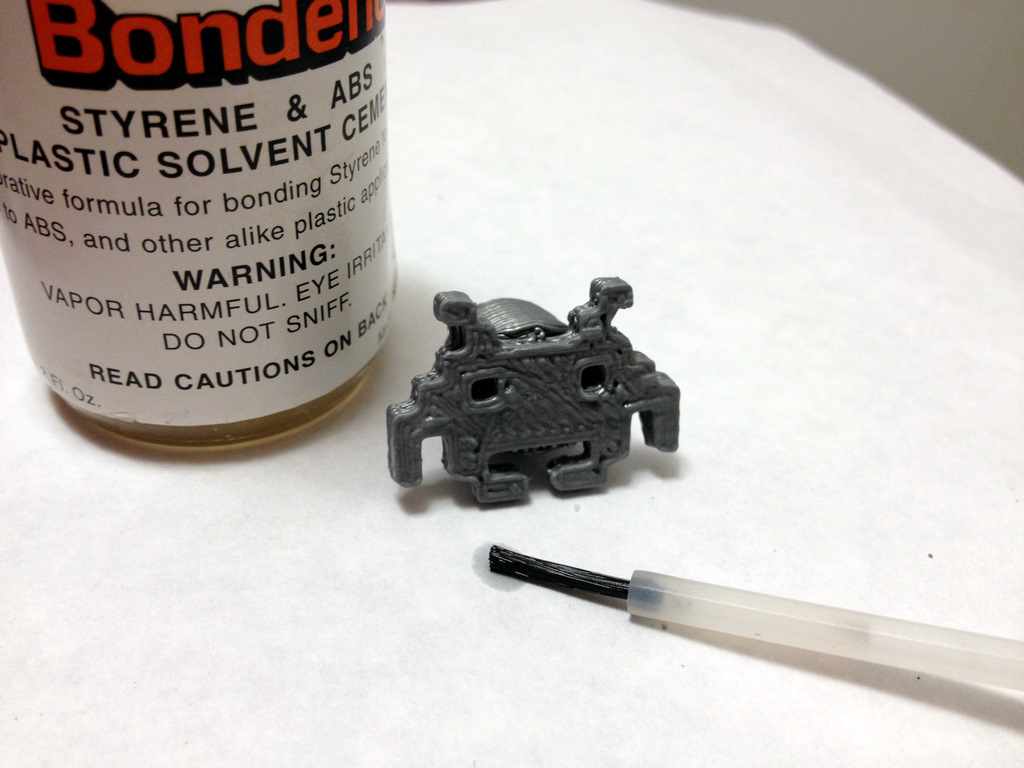 Done: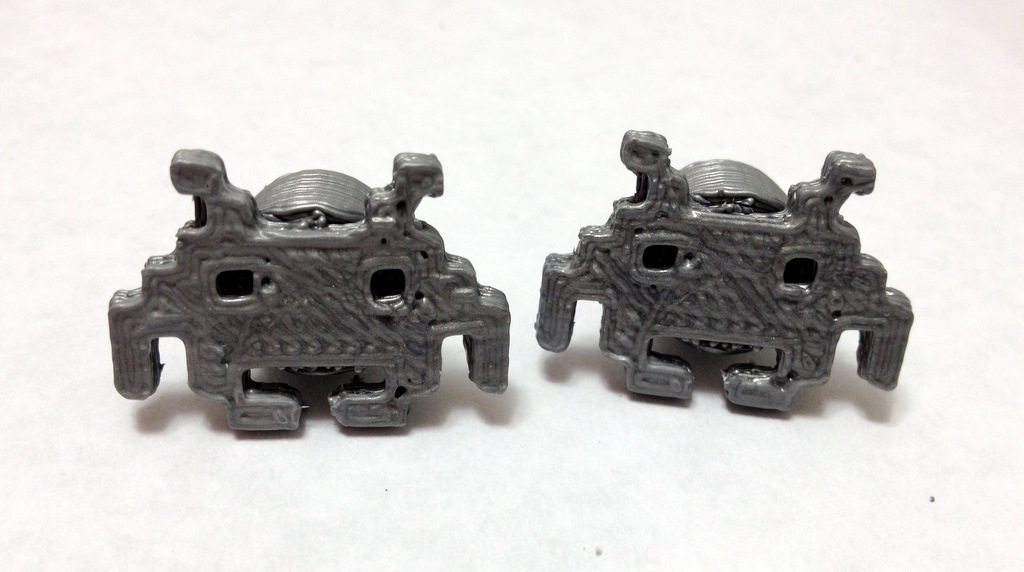 Compared to a second, untreated, two-piece version: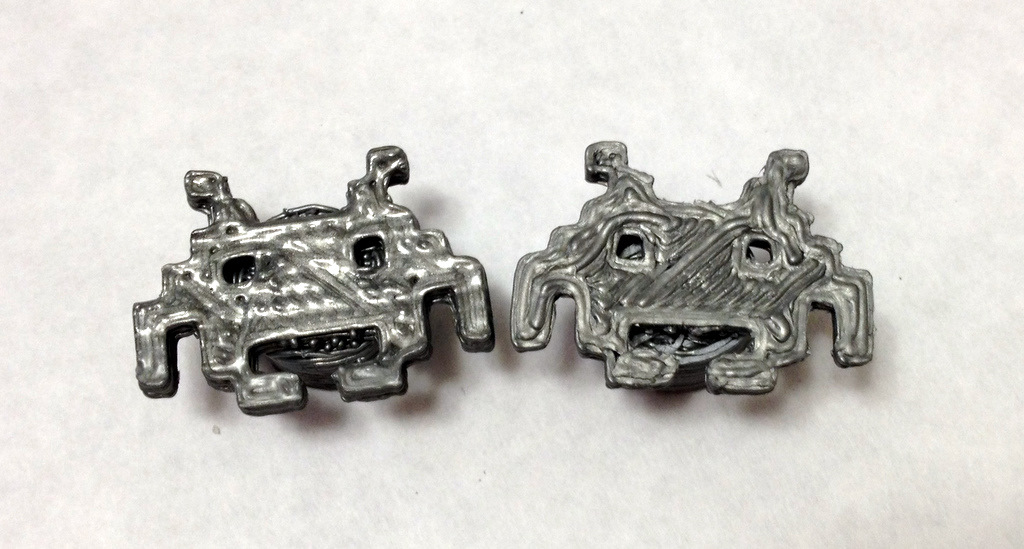 Keep in mind that close-up photos of 3D printed stuff tends to look rougher than in real life. 🙂
I've been using acetone and Plastruct Bondene for smoothing and cementing parts for a little while now, and although I'm not totally happy with the single-piece plugs I'm going to do something similar on a new silver blade for the Sword of Omens.
---
Derek Quenneville is a 3D printing evangelist who posts weekly on the Ponoko blog. Follow him on Twitter @techknight.