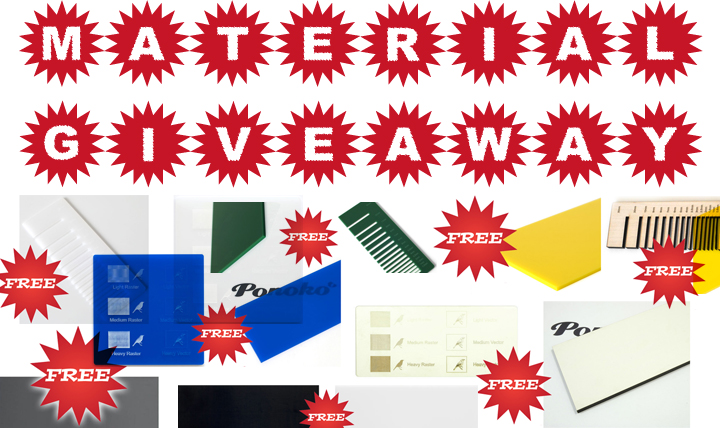 supplies will probably not last that long, get in on this now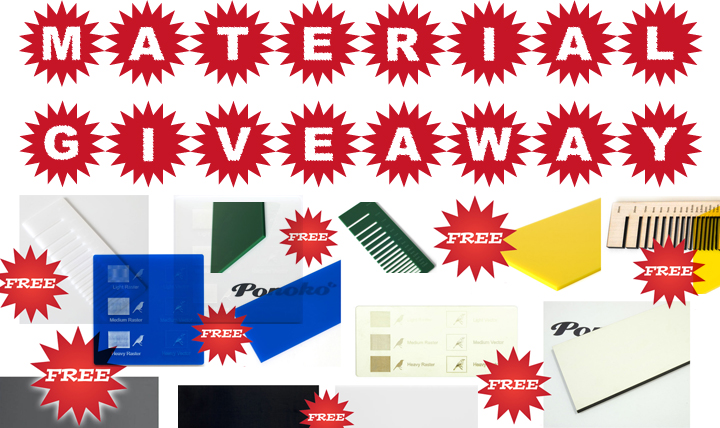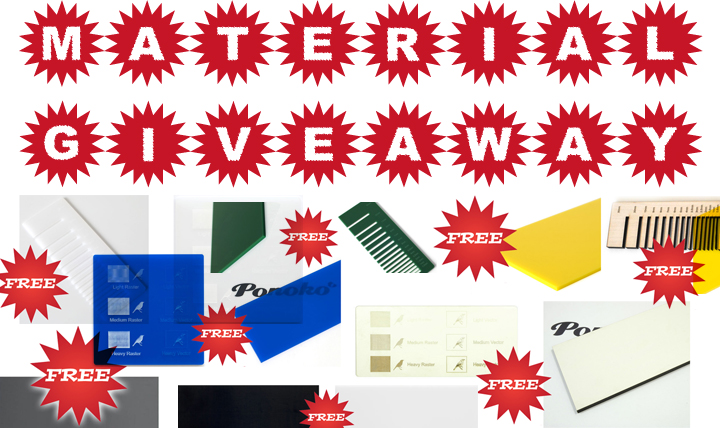 We're joining in the Cyber Monday marketing ploy to encourage online commerce. But instead of having just one sale that lasts just one day, we've decided to make some of our MATERIALS TOTALLY FREE for the next 33 days.
Starting right now 10 of our laser-cuttable materials are completely, totally, 100% FREE — until 2012!!
Or while supplies last. So if you want some free stuff, jump on this now y'all.
You don't need a special code or a coupon. Just upload a design to you Personal Factory, select one of the materials listed below, and your material costs will be ZERO.
Let's meet the freebies.

(Just click on the image to be taken to that material's page in our catalog.)
From the Ponoko USA making hub we have…
---

---

---

---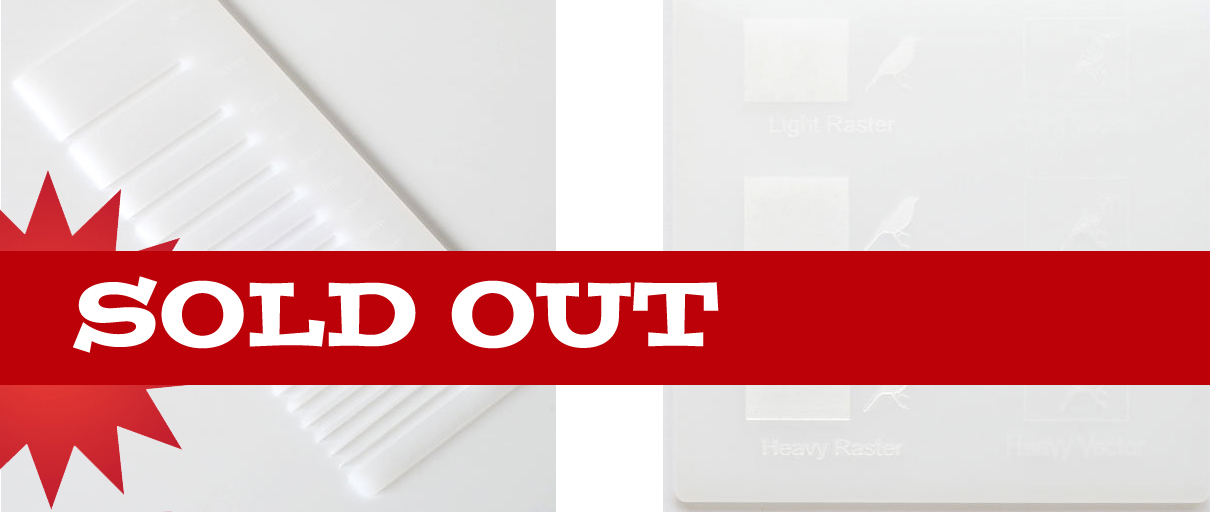 ---

---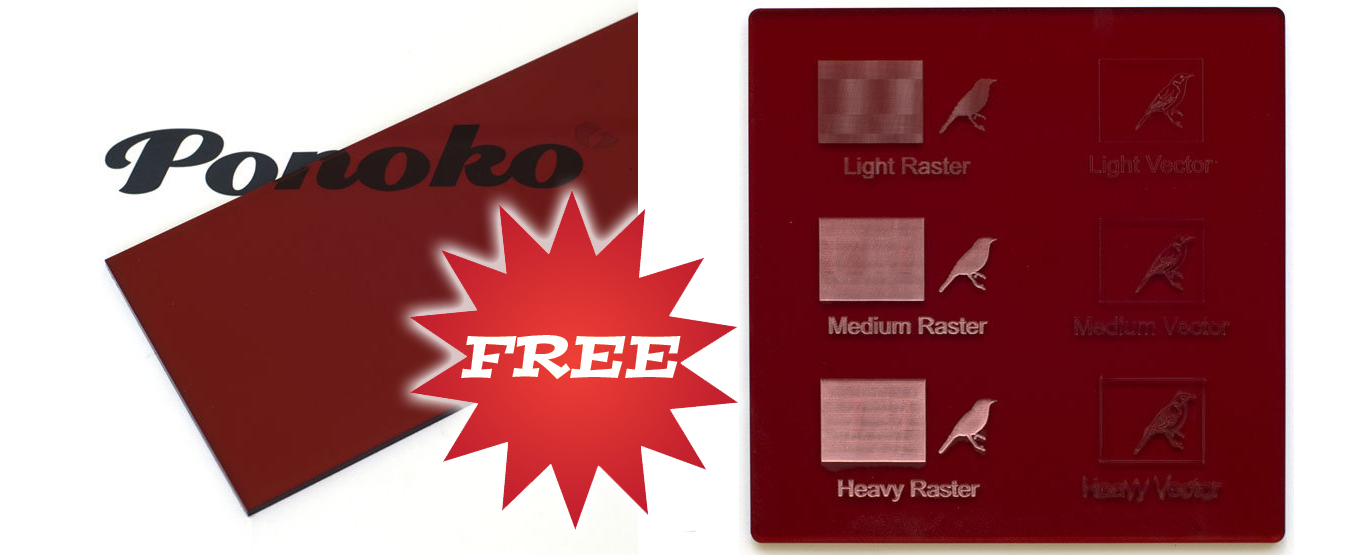 From the Ponoko NZ making hub we have…
---

---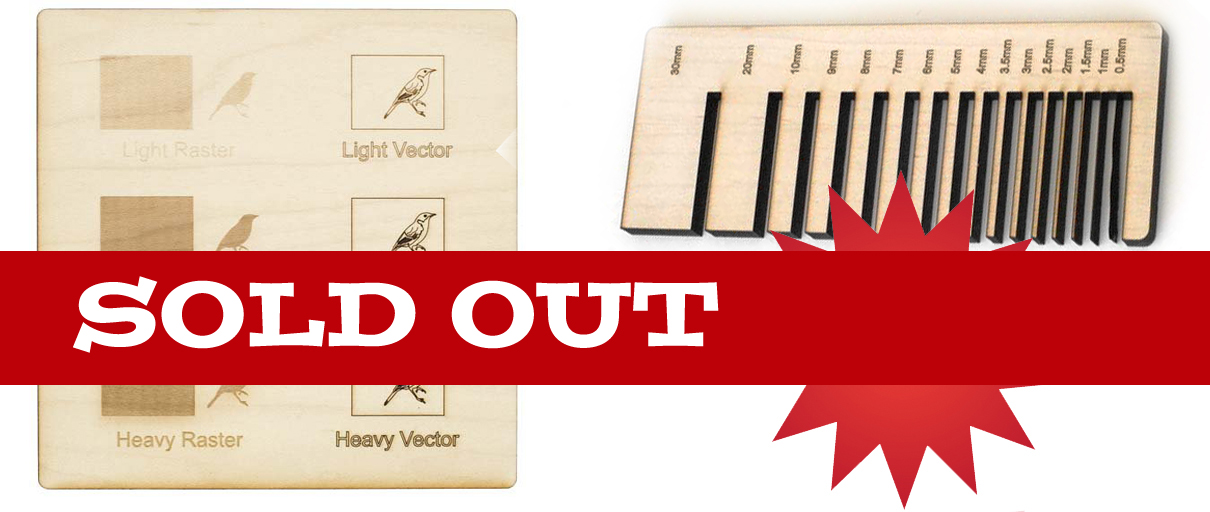 ---

---
Please note: Not all sizes and thicknesses of each material are free. Just check the material page in our catalog to see if the price grid says FREE.
These materials will be free until 31 December 2011 or *while supplies last*. Also, these materials are free when you make a genuine laser cut design using Ponoko Personal Factory. We will not just send you a box full of materials, and we reserve the right to cancel and refund orders which appear to be just material orders.