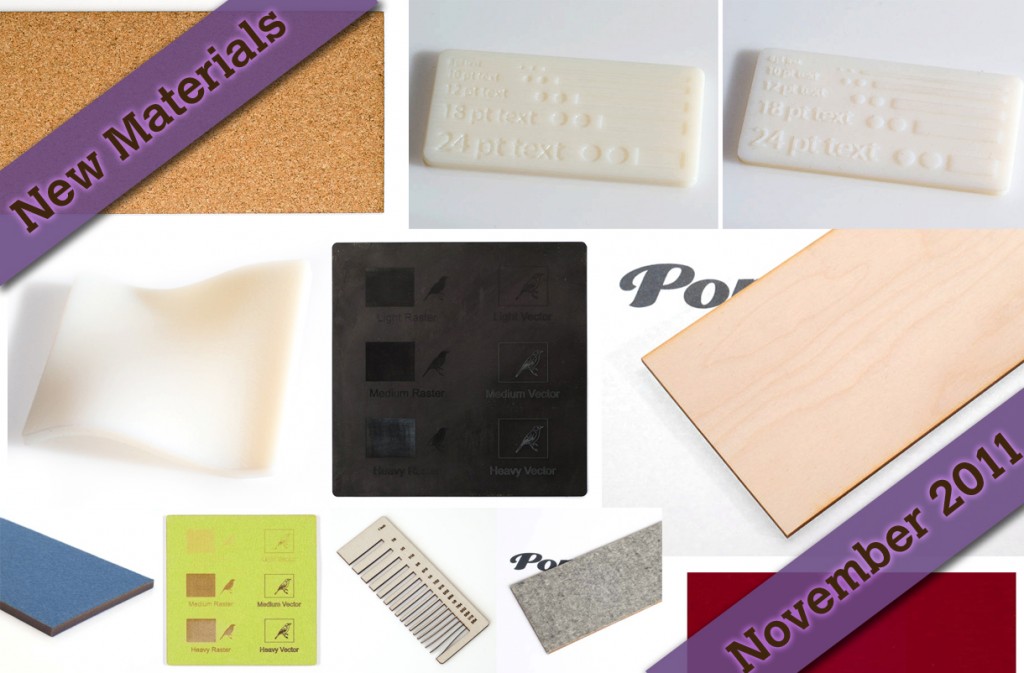 November edition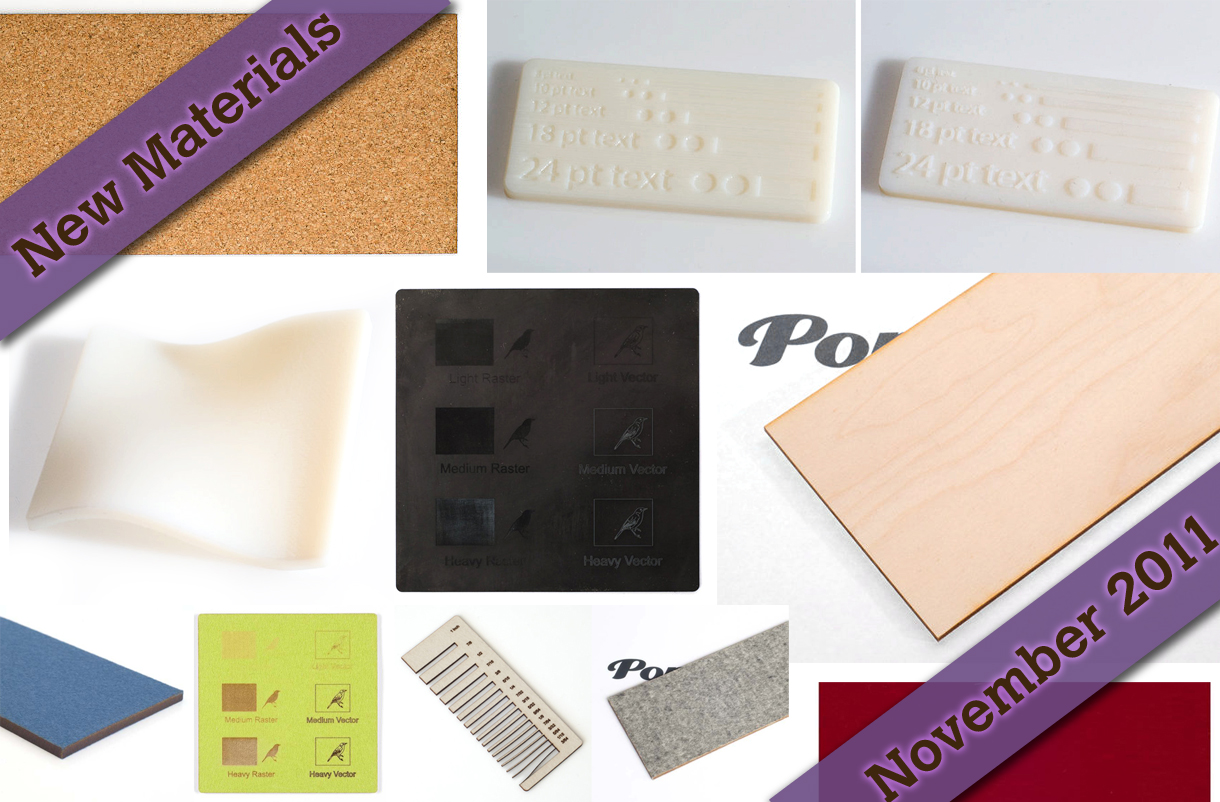 It's been a great month for new materials and material updates. And a lot of them aren't just new, they're new and *improved*. We've even been able to majorly reduce the price of one of our most popular wood materials.
Here's the 411 on all the new materials added in the month of November.
Silicone Rubber in Matte Black
---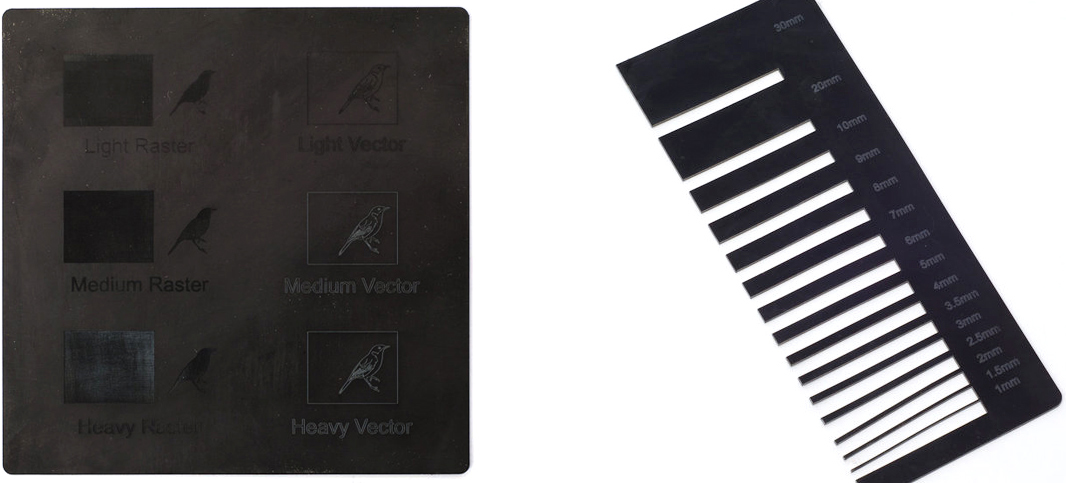 Back in October, we asked our most 1337 Ponoko-pros to name and vote on their top 2 most wanted materials. And we promised to add them to the material catalog by the end of the year.
So you can thank them for the addition of Silicone Rubber in Matte Black.
It's pretty awesome looking. Get a sample of Silicone Rubber in Matte Black. And stay tuned in 2012 for more rubber colors.
Cheaper Birch Plywood
---

We do our best to make making your own stuff as affordable as possible. And one of the ways we try to achieve this is negotiating the best price with material suppliers. Well, this month we had a total score with Birch Plywood.
Both thickness of Birch Plywood are now wayyyy cheaper. A 1.5mm sheet was $15.59 and is now $11.26. That's 28% less. And a 3.2mm sheet was $12.62 and is now just $6.82. That's 46% less! And you can buy a sample of Birch Plywood for just $3.
1.2mm/.048″ Fire Felt
---

Just in the nick of time for holiday themed projects, we brought in a new thinnest thickness of our popular Fire Felt. The new thickness is 1.2mm/.048″; thicknesses of 3mm and 5mm are also available.
Fire Felt samples can be purchased here.
All Natural Cork
---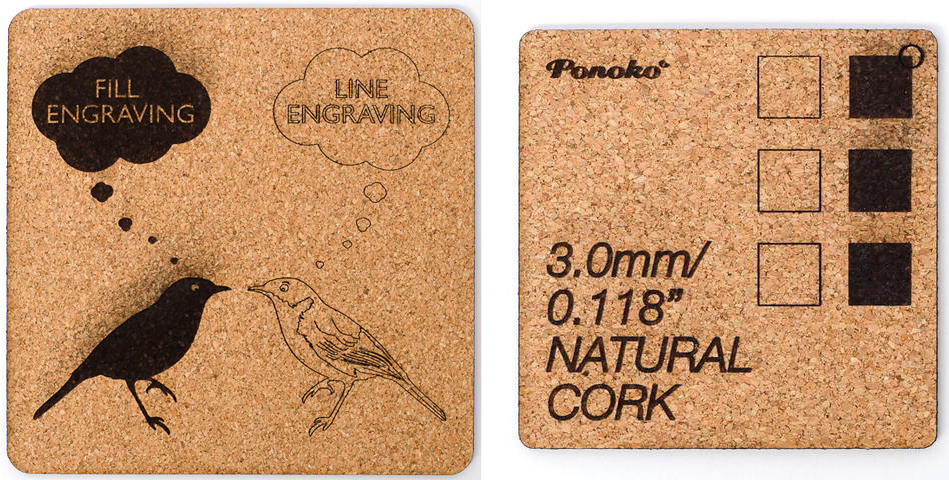 We brought back an old friend: Natural Cork! And this time around it's thinner and has a finer grain, which means you'll get much better lasercutting results. Cork is a renewable resource, so it's a great material choice for the eco-conscious maker. You can buy a sample of Natural Cork for $2.50.
Superfine Plastic in White
---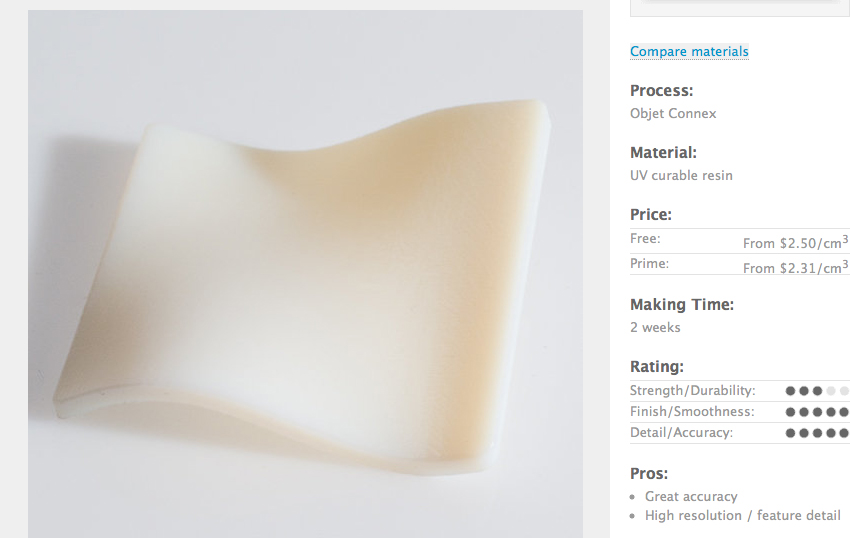 And we started the month off with a new and improved material for 3D printing, Superfine Plastic in White. This new plastic replaces our old Superfine Plastic in clear — and it's stronger and cheaper!
It's got a really nice, smooth ivory-white finish too. Pick up a sample of Superfine Plastic in White and see for yourself.
Spotlight on Felt
---
Felt was our material of the month and we had a month long mega 50% OFF sale on lots of our felt materials.