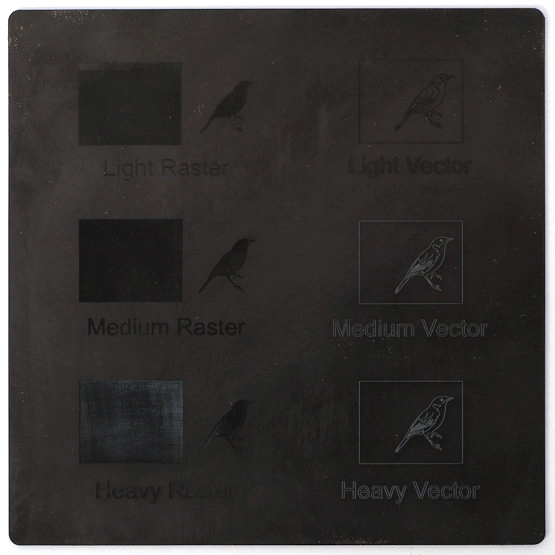 Ponoko US materials catalog brings in the black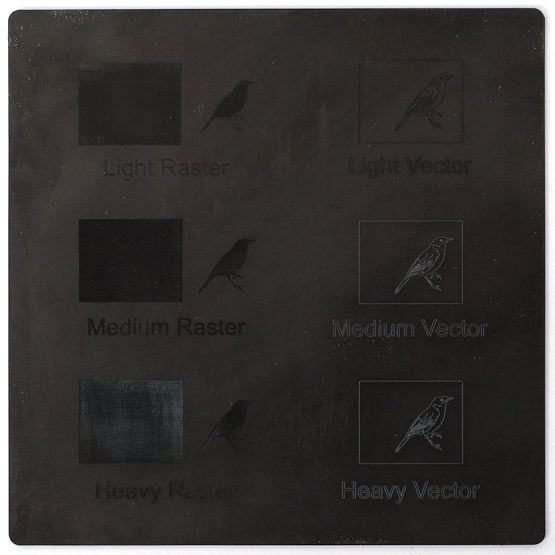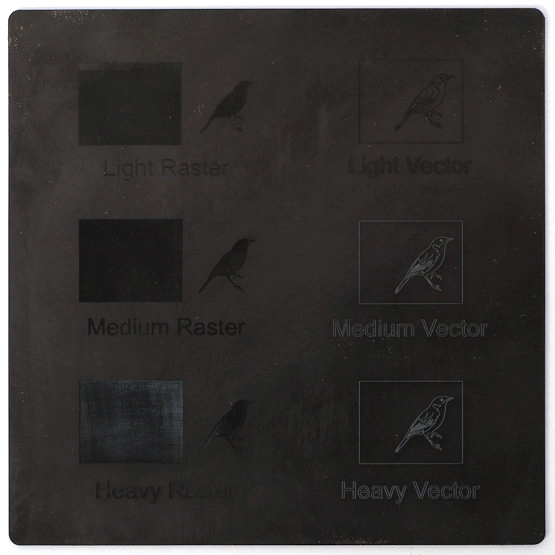 There's a tough new material on the block, or rather the bed of the laser cutter, and it can take the heat.
Our silicone rubber in matte black can withstand extremes in temperature from –50° to +400° F and is super durable.
It looks really badass with a medium raster engraving, giving it a great black on black effect. And because of the powdery white residue which collects in the laser grooves, it also looks great with a heavy vector engraving, providing a nice black/white contrast.
The powder, by the way, can easily be wiped off.
The awesomeness of this material does come at a bit of a price with a P1 sheet costing a little over $15, but still less than our clear silicone rubber which starts at $19.88 a sheet.
But you can score a sample of black silicone rubber for just $2.50.