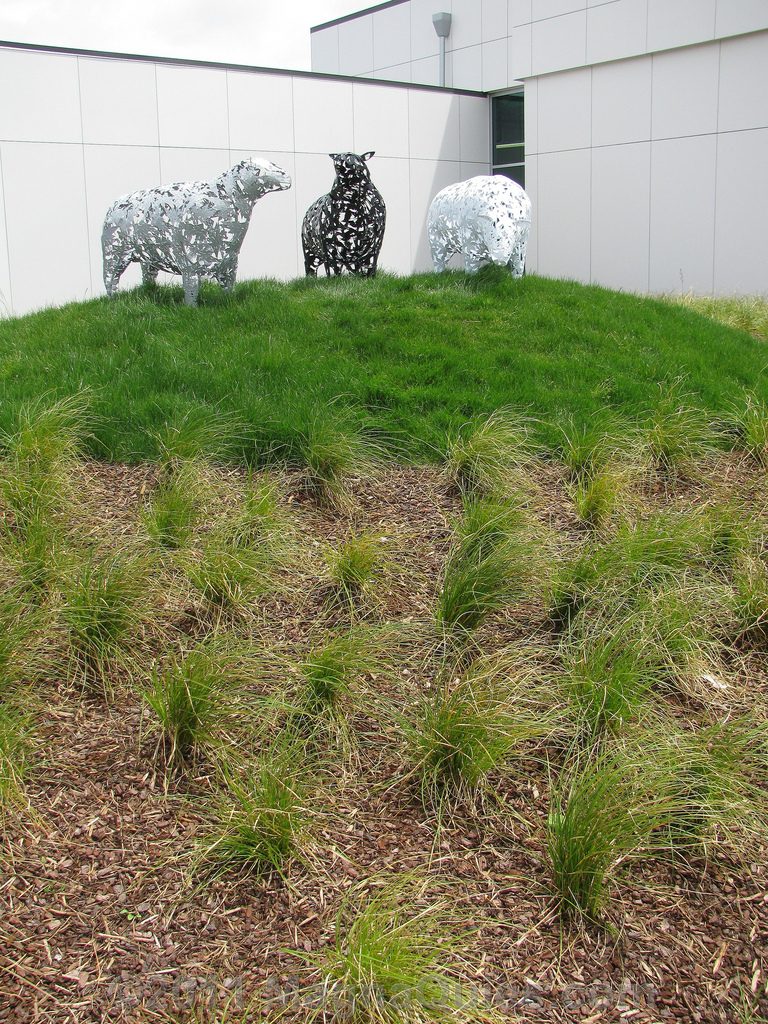 The Laser Cutter Roundup — a weekly dose of laser-cut love: #56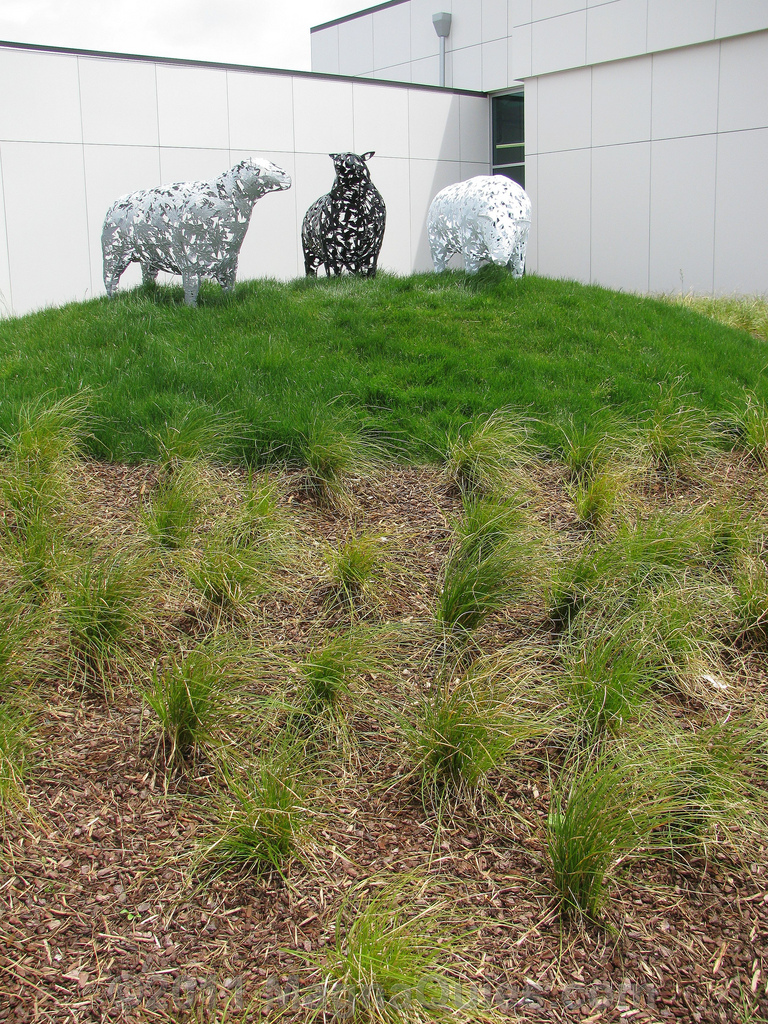 Hey, Sam here. I'm back collecting this week's posts from The Laser Cutter.
Above are laser cut steel sheep from sculptor Sean Crawford. Courtesy of SandyEm.
After the jump, androids (Gobots), trophies, more cubes,  and the living hinge…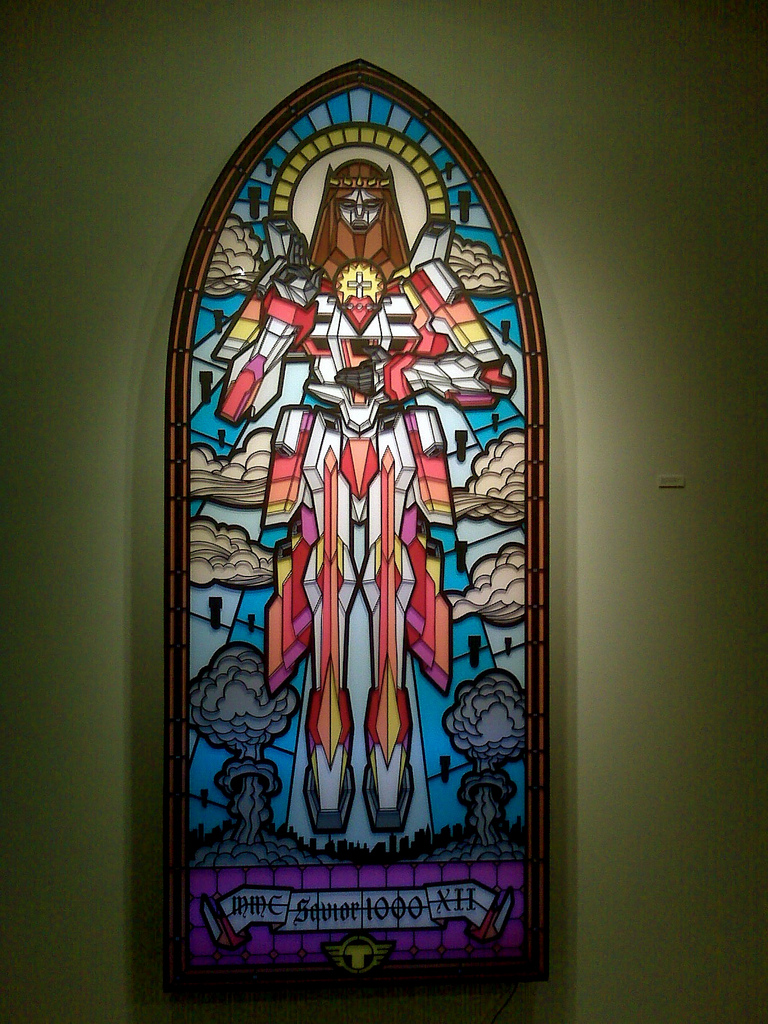 Above is Savior 1000 in laser cut aluminum courtesy of Punkrose33.
Above is a laser cut metal bicyclist  courtesy of Jerry Seaman.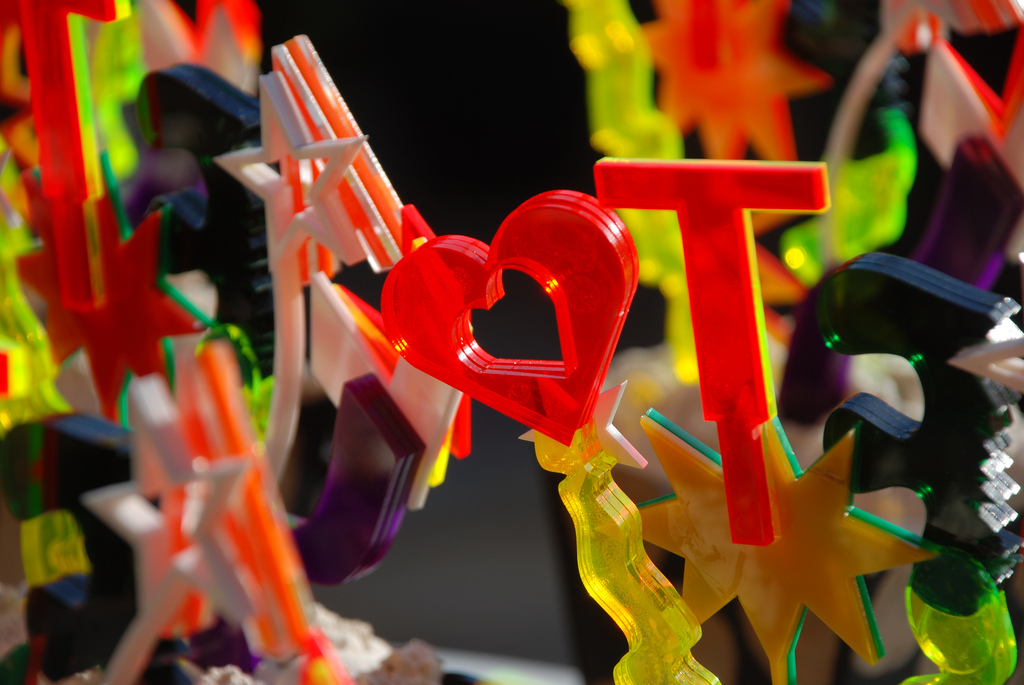 Above are laser cut acrylic trophies for the Lincolnshire Awards for Film, Teamwork & Achievement by Carole and Roger Lee.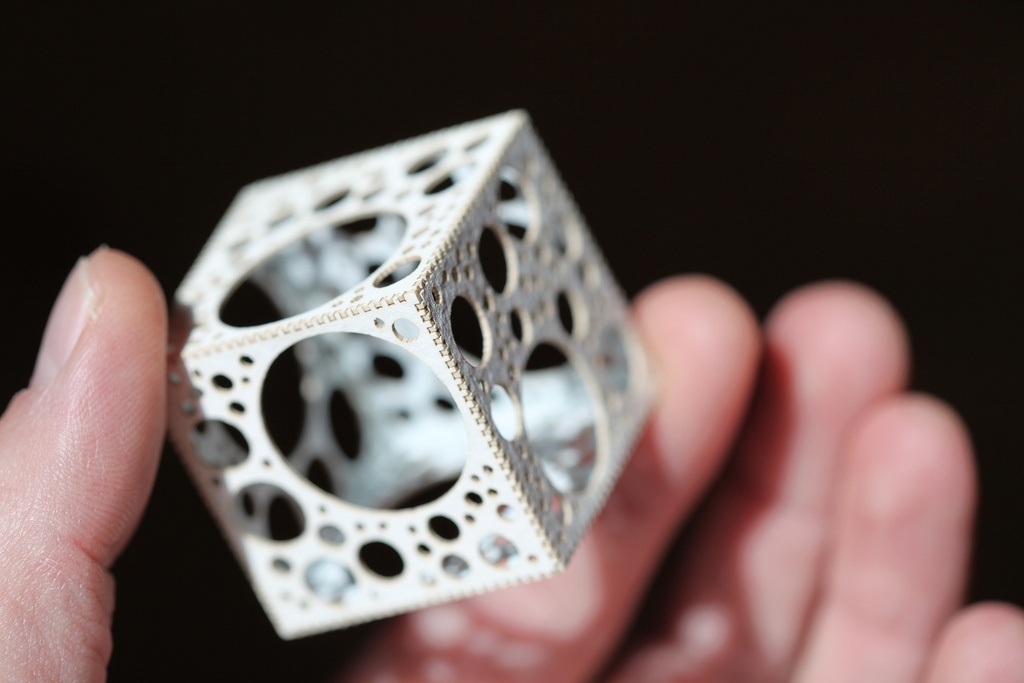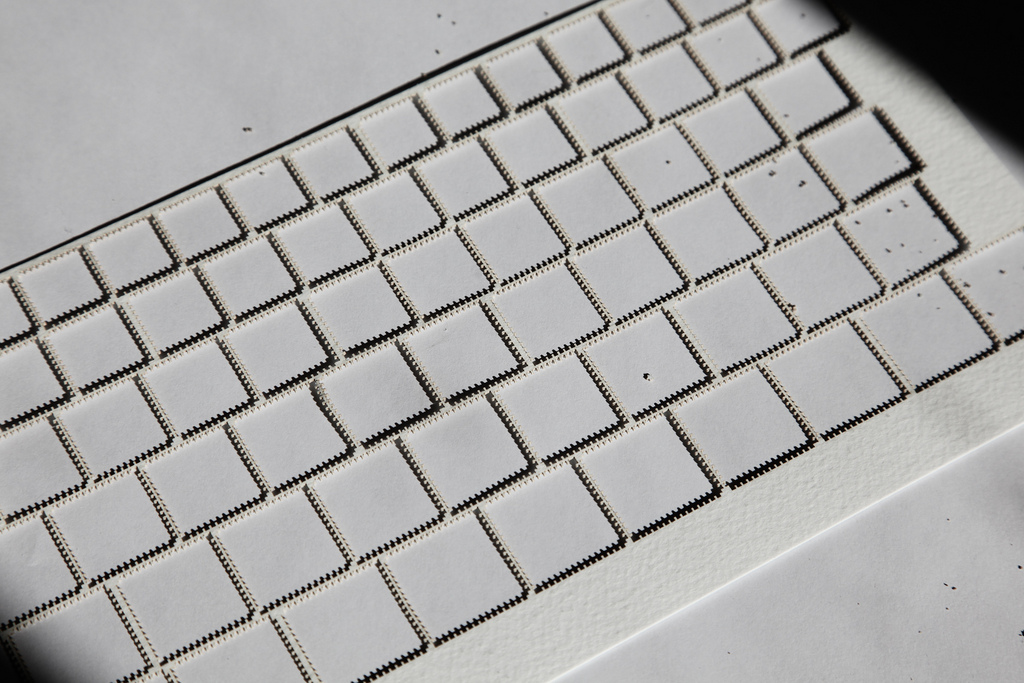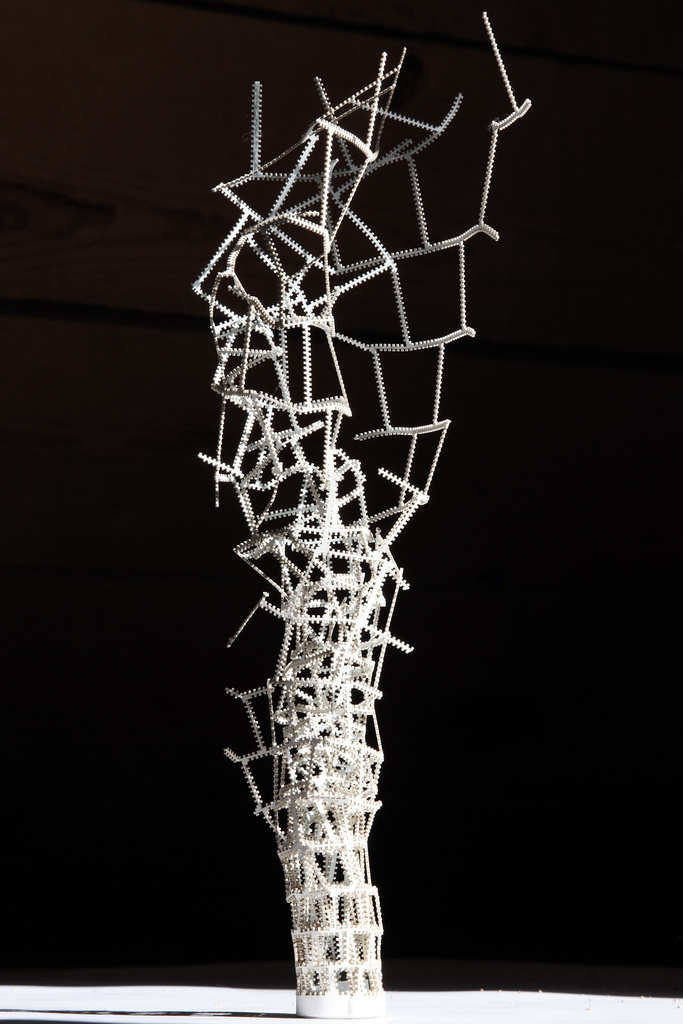 Above are cube leftovers from Jared Tarbell.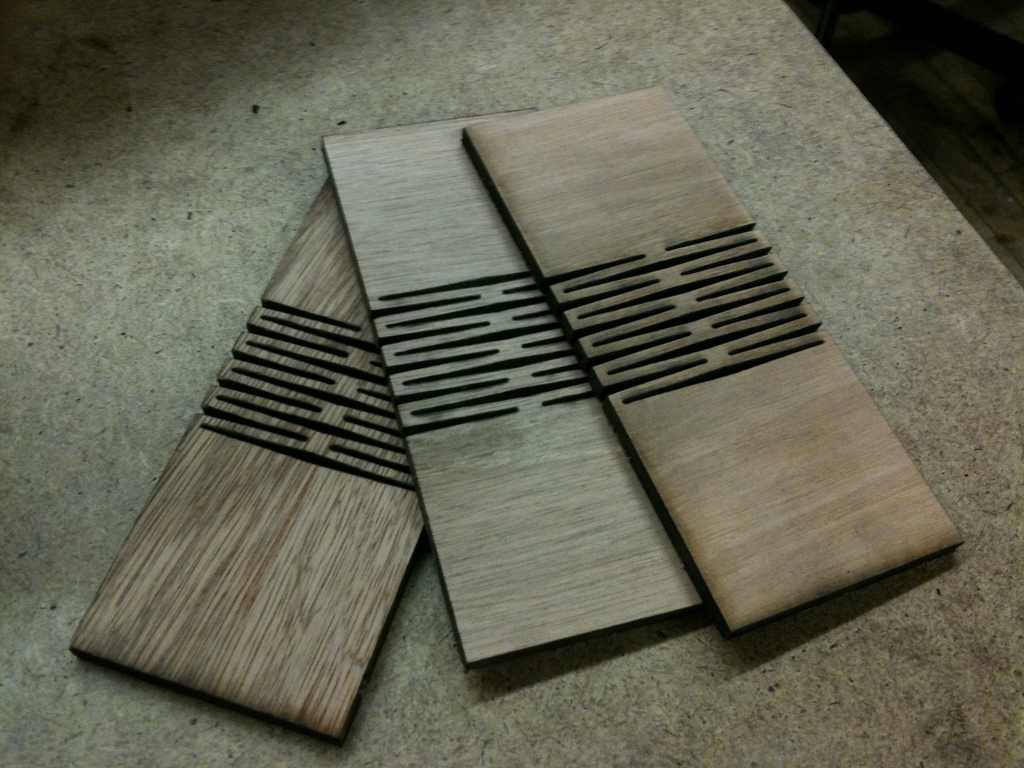 Above is a prototype of the living hinge this time laser cut by B. Light Design.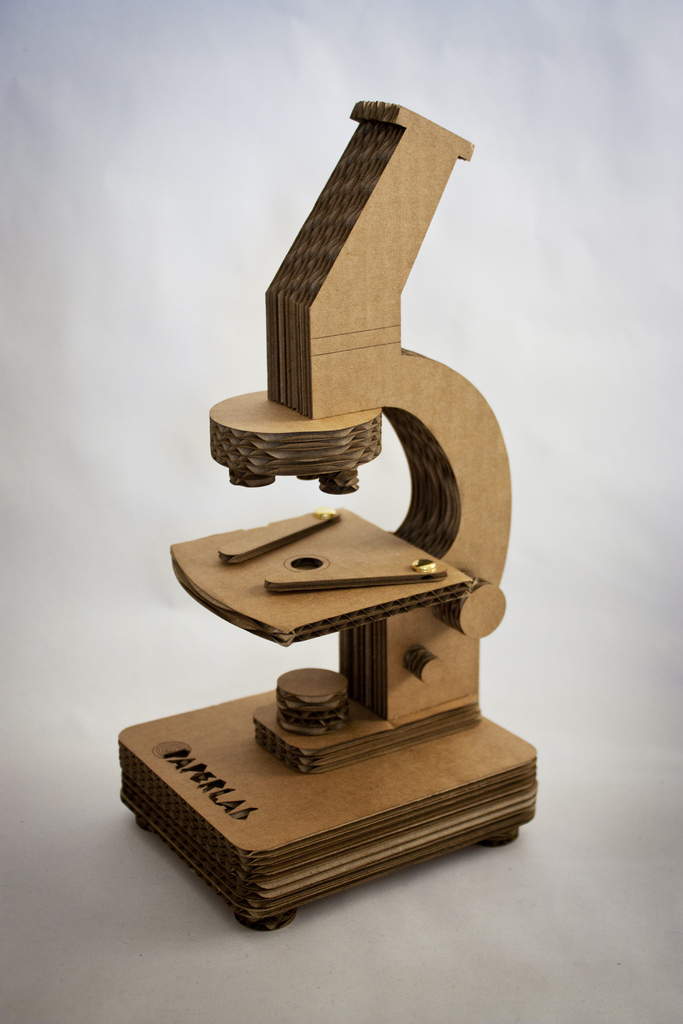 Above is a laser cut microscope in corrugated cardboard from Beverly Cottrell.