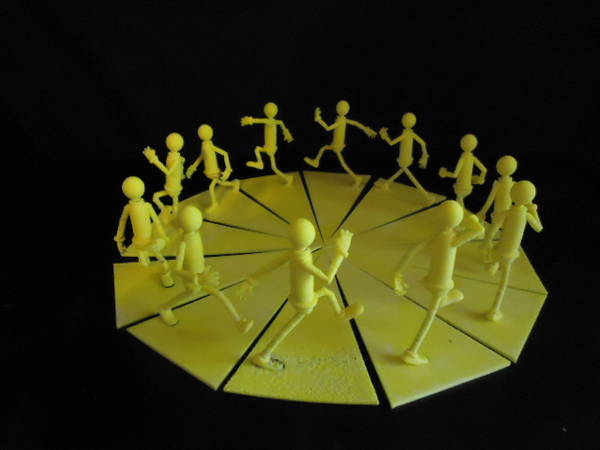 Laser cut and 3D-printed animation gadgets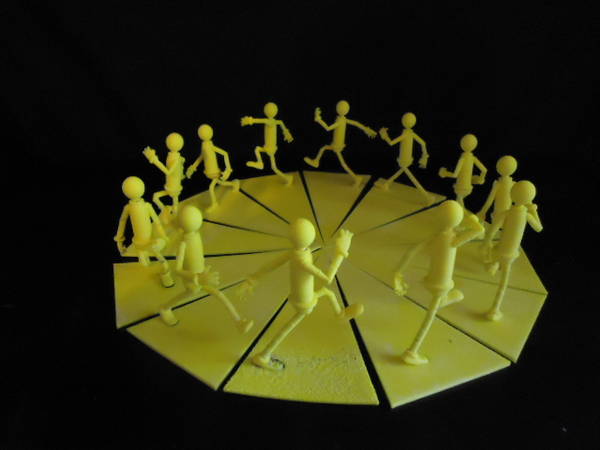 The zoetrope is a great tool for teaching the basics of animation. Above is one of many zoetrope projects doing the rounds lately; this one was printed on a MakerBot by artist Sam Ellis. Take a look after the fold for some more examples of this cool gadget.
Pieterjan Grandry's 'gif player' shown below is a particularly slick example, utilizing a magnetic sensor to synchronise a flashing LED to each animation cell.

This next example uses the holy trinity of hacker tools: a laser cutter, Kinect, and Processing, and comes with an in-depth write up on the process.

If you like the previous example, but would like to synchronise the strobe to the animation speed, you could throw an Arduino into the mix:

And of course if you're getting a bit bored of 3D printing, you could always move into the fourth dimension: