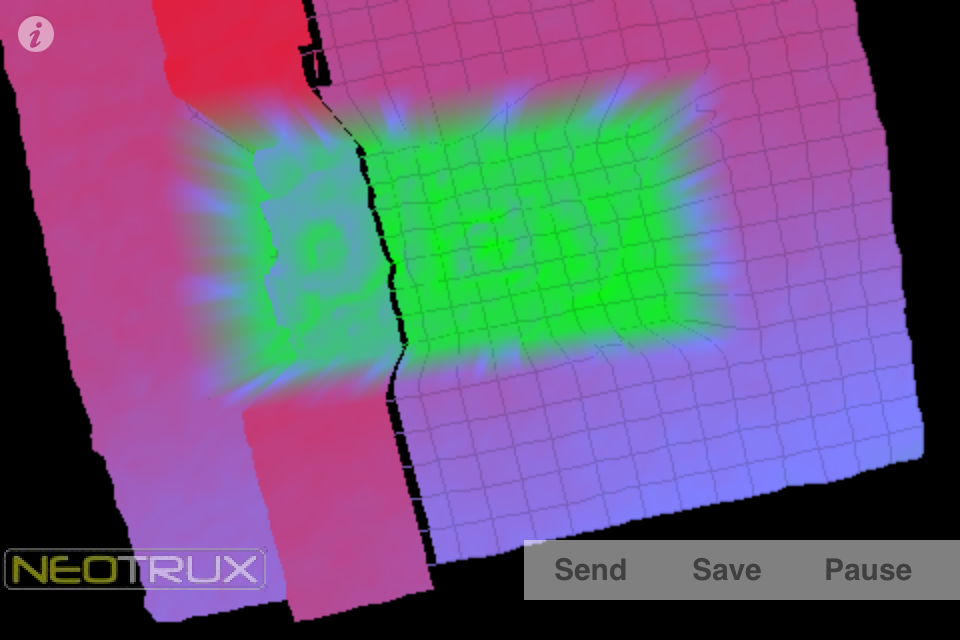 3D surface scans on iOS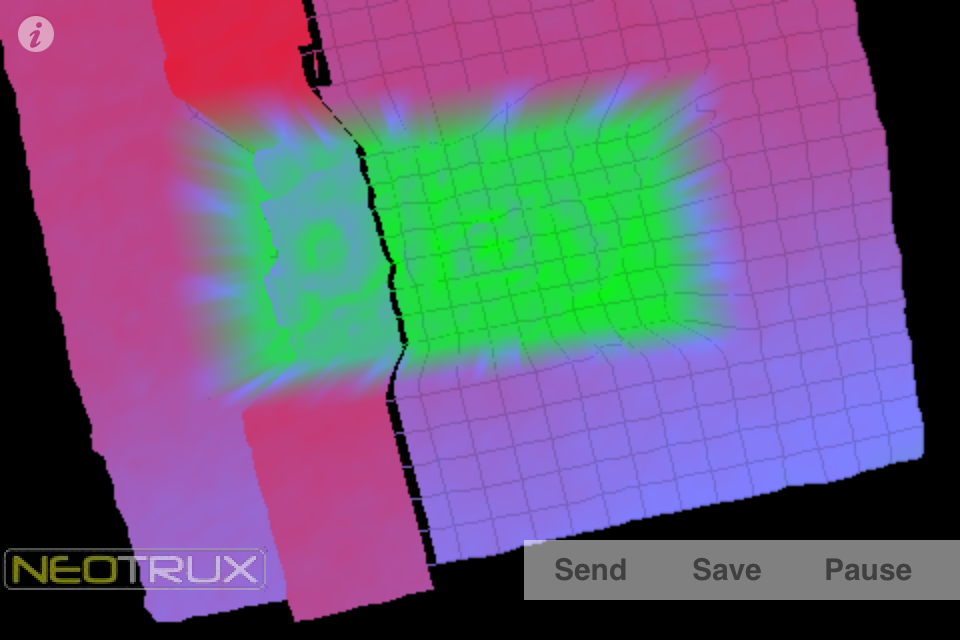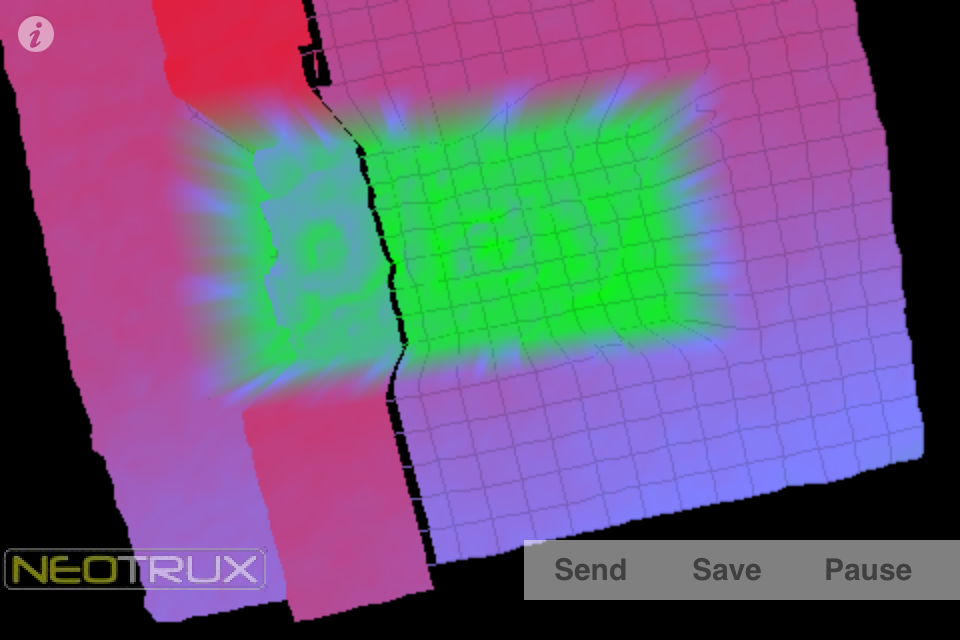 NeoTrux Systems' 3DSurfScan for iOS devices uses the camera to capture a surface as a 3D model. It's a bit of an odd duck, in that it isn't really meant for the average user messing around with their phone, but the technology is pretty cool.
The app is intended for advanced users, looking to capture complex surface geometry for enhancing existing work. (So you wouldn't necessarily want to 3D print directly after capture.) For example, a difficult-to-model organic look could be captured from the real world and applied to a simple model.
I tried it out by scanning a thin bit of text that I'd printed earlier on my MakerBot: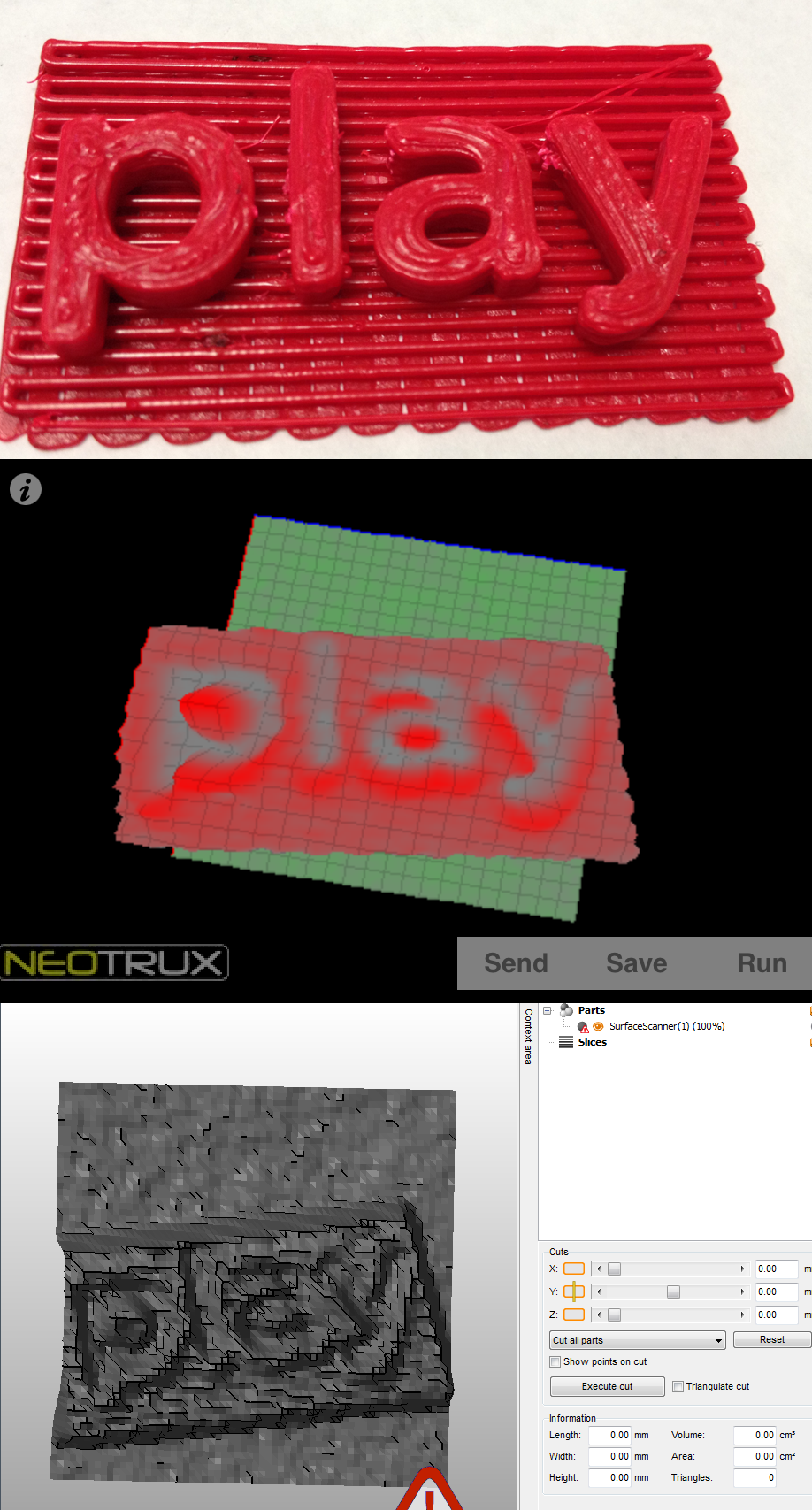 As you can see, a mesh is generated (in the .obj format) and can be used in whatever tool you're working with.
A video from the official site goes over the features and user interface:
If you'd like to give it a try, 3DSurfScan can be downloaded from the App Store here: http://itunes.apple.com/us/app/3dsurfscan/id427378464
---
Derek Quenneville is a 3D printing evangelist who posts weekly on the Ponoko blog. Follow him on Twitter @techknight.