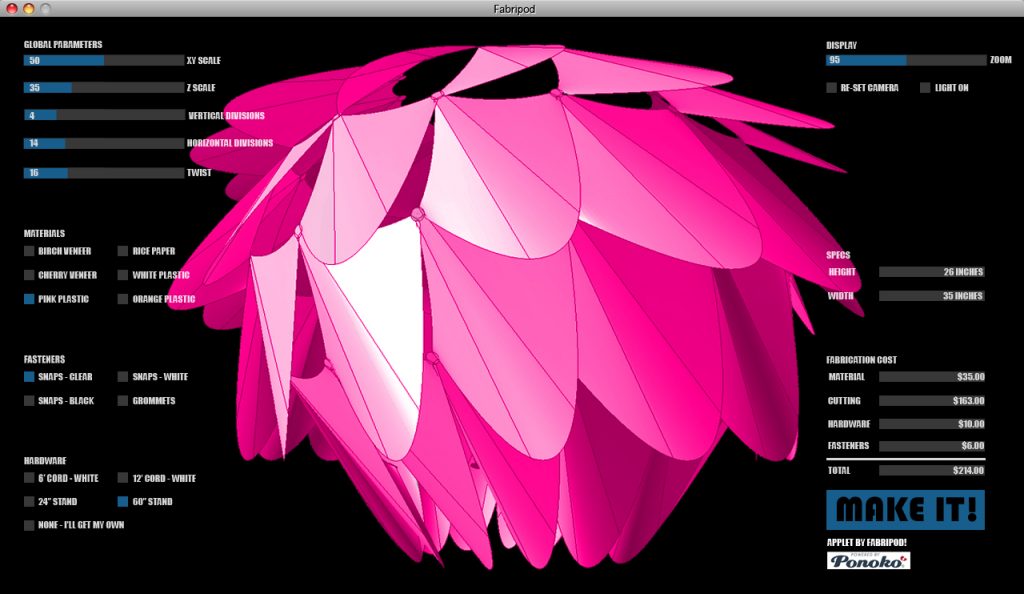 The power of Processing in the hands of Grasshopper users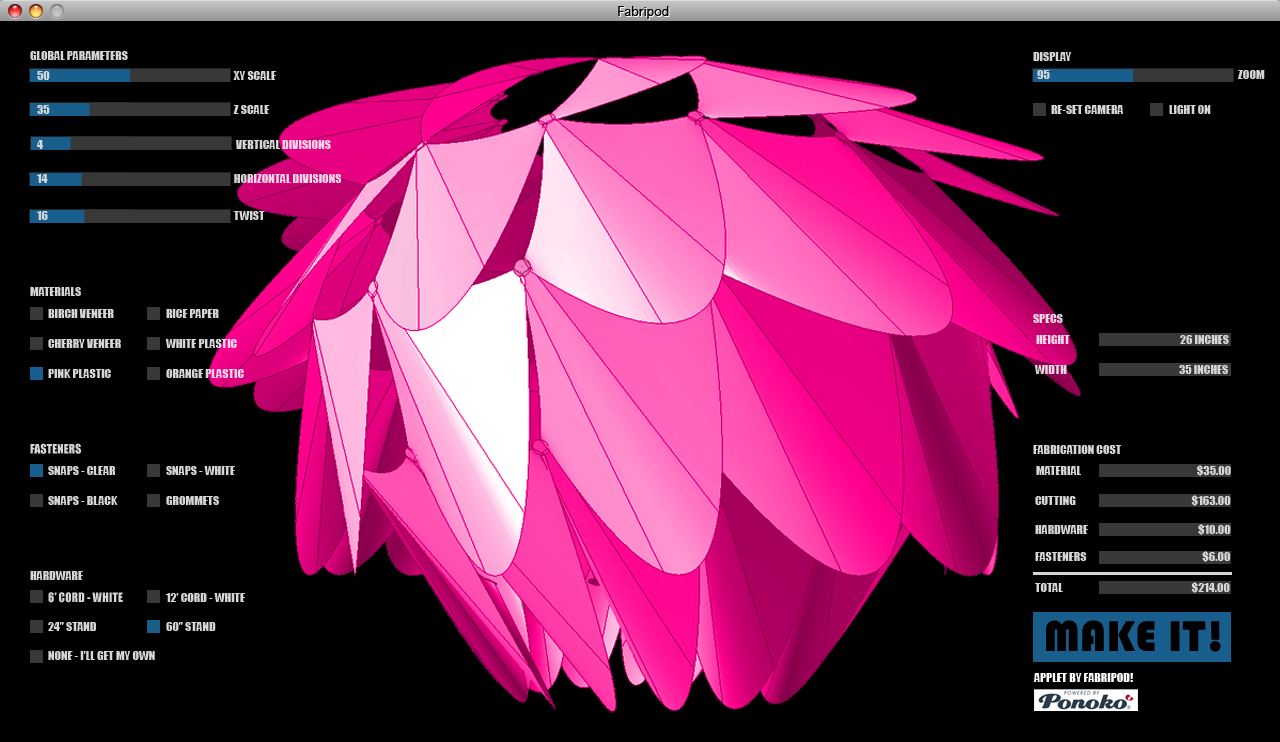 Fabripod has just launched a Kickstarter project for Chrysalis, a tool for translating designs made in Grasshopper into Processing sketches that can be used as web apps for digital making.
Basically, if you're a visual designer, Chrysalis will make it possible for you set up a web storefront that lets people customize a design and then export it to another service (like Ponoko) for making.
Also, because Processing is a free, open source tool, Chrysalis will enable the sharing of 3D sketches in a way that just isn't practical via Grasshopper. For example, the deployment of an interactive art installation is a lot more practical when it can be used on any operating system without the need for additional software licenses.
Chris Chalmers explains in the video below:
The project has a funding goal of USD$25,000 with a deadline of December 15th. If you'd like to pitch in and get early access and other goodies, the Kickstarter page is here: http://www.kickstarter.com/projects/1419987702/chrysalis-grasshopper-processing-for-online-making
---
Derek Quenneville is a 3D printing evangelist who posts weekly on the Ponoko blog. Follow him on Twitter @techknight.