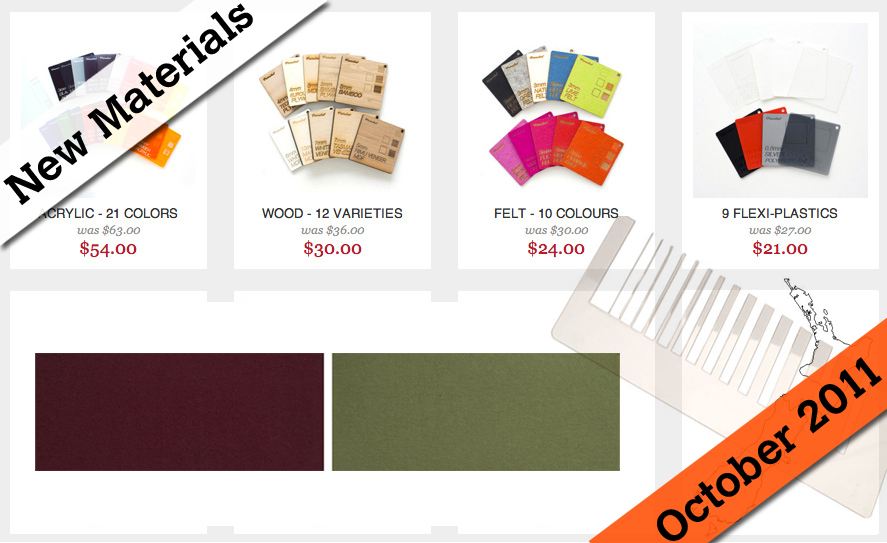 October edition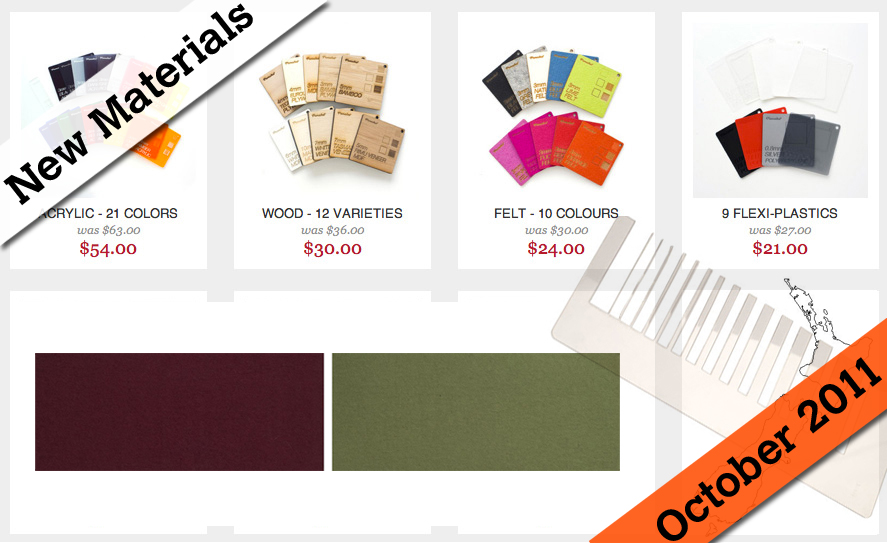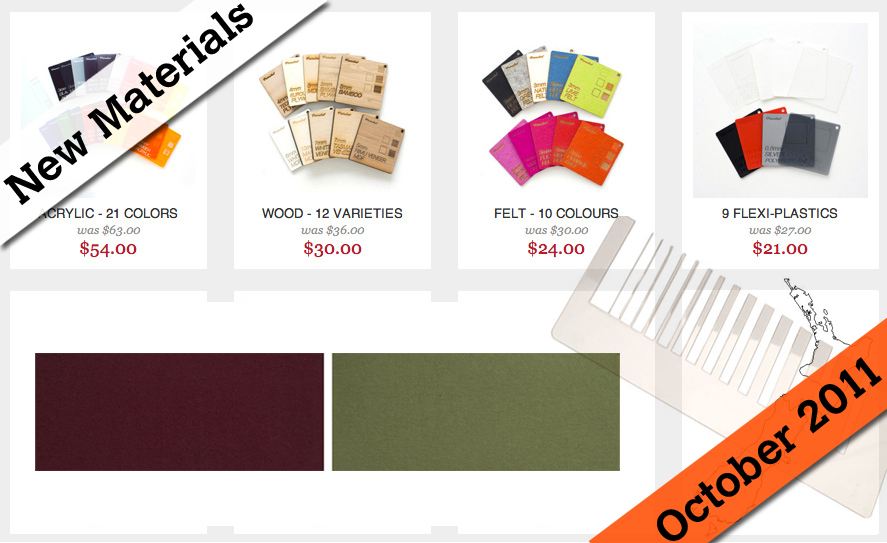 We didn't add as many new materials as usual this month, but we *did* launch the brand new, New Zealand material sample store!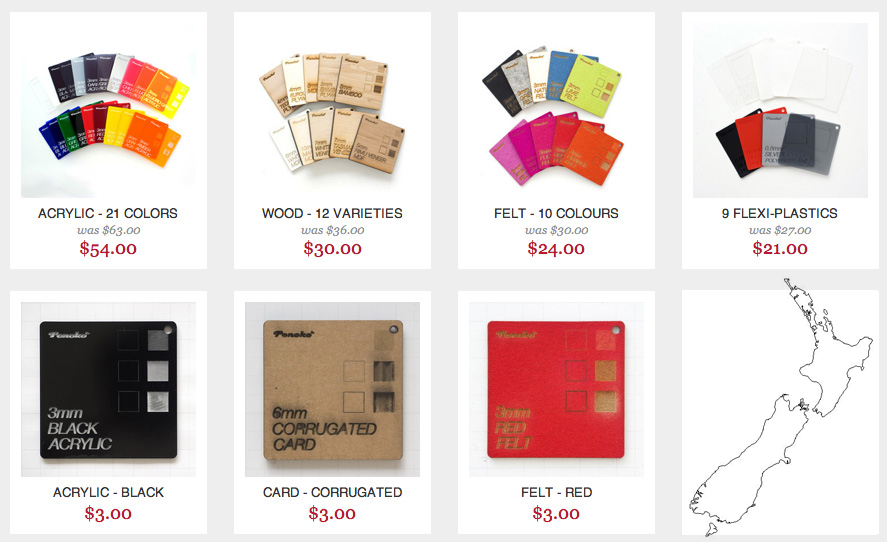 The NZ sample store is your one-stop-shop for swatches from the Ponoko NZ materials catalog. And just last week we added 2 new felt colors to the NZ catalog: bordeaux and camouflage.

Speaking of felt, we've got a *FELT SALE* going on that will make you feel warm and fuzzy all over.
In the meantime, read up on Yana's material of the month — the very useful PETG.