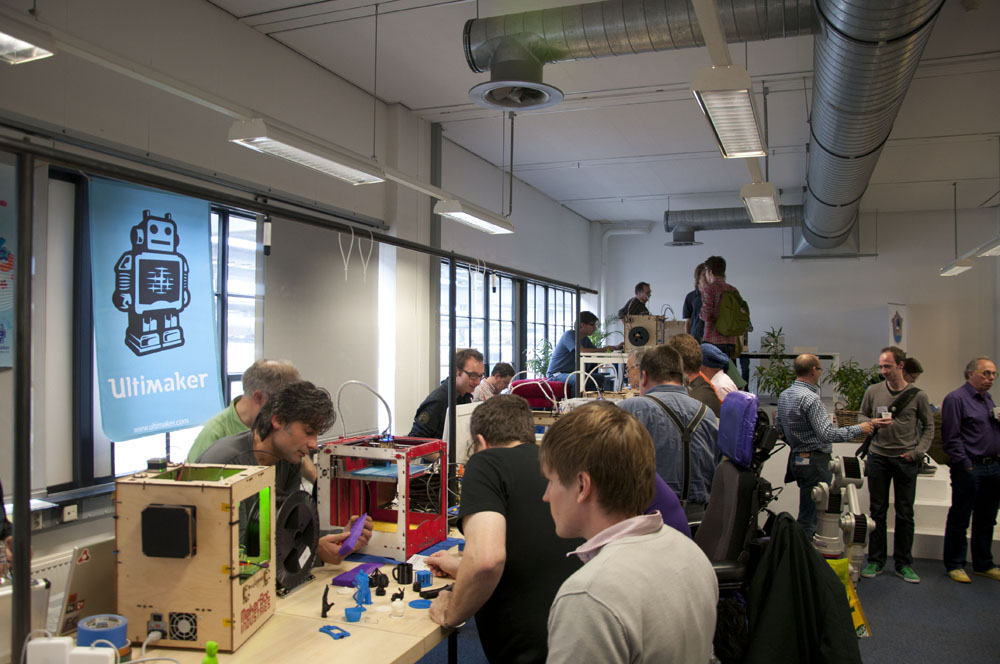 Showing off technology and 3D printing at home.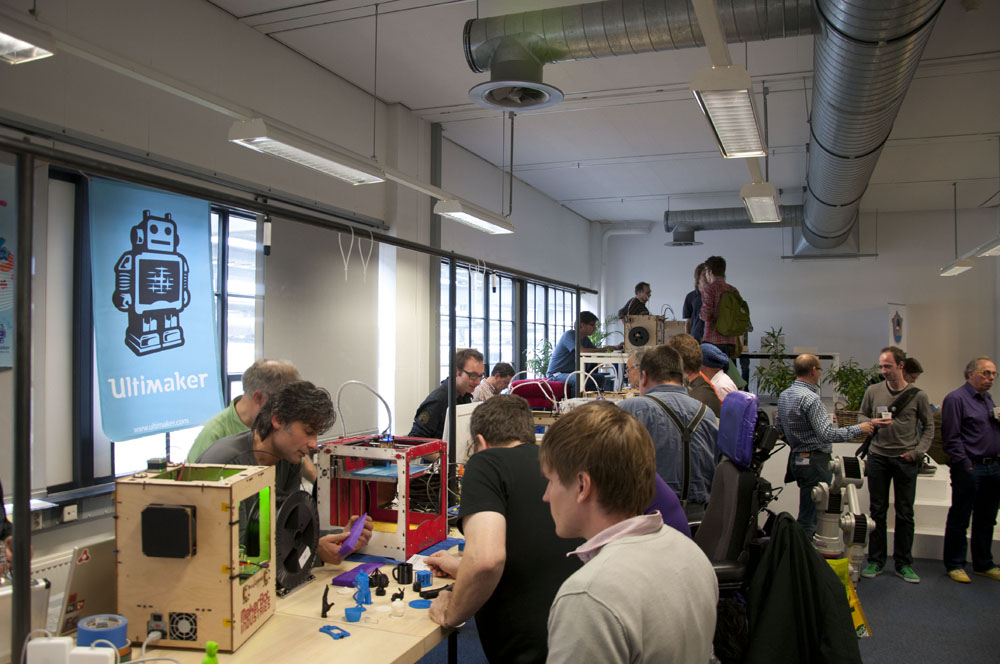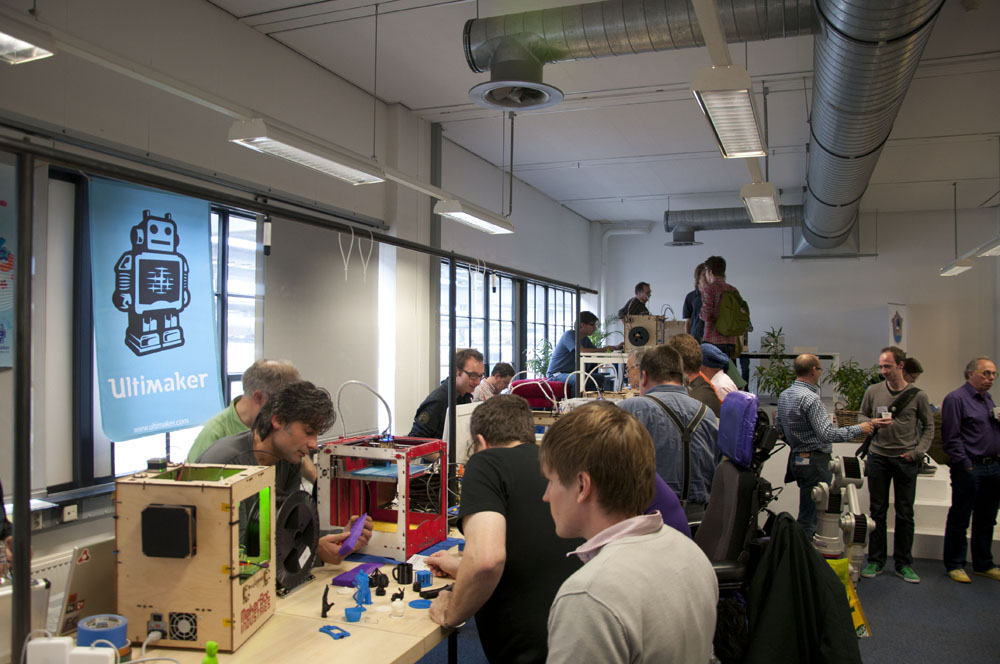 A new addition to Dutch Design Week this year was the first annual 3D Printing Event. This blogger happens to be located in the Netherlands, so of course I went to the event so I can tell all of you about it.
By any measure I think it was a success. I don't have the official count, but the conference facility they rented was packed full of people. There were back-to-back lectures all day long and a wide range of digital fabrication companies had booths set up.
You can watch videos of all the lectures at the 3D Printing Event open webcast.
One highlight was the row of Ultimakers brought by local makers. It reminded me of a car show with proud owners showing off their prize machines.
A major theme of the event was 3D printing at home. Interestingly, several speakers suggested the primary barrier to mass adoption of 3D printing has nothing to do with 3D printers themselves. The challenge is accessible 3D software. Professional 3D software has a steep learning curve and even simpler options like Sketchup are too complex for the general public. Before 3D printing can be effectively used by everyone there must be some kind of 3D software that anyone can use.
Over the coming week I will post about some of the cool new technology I saw. In the meantime, you can read up on what others had to say about the event.