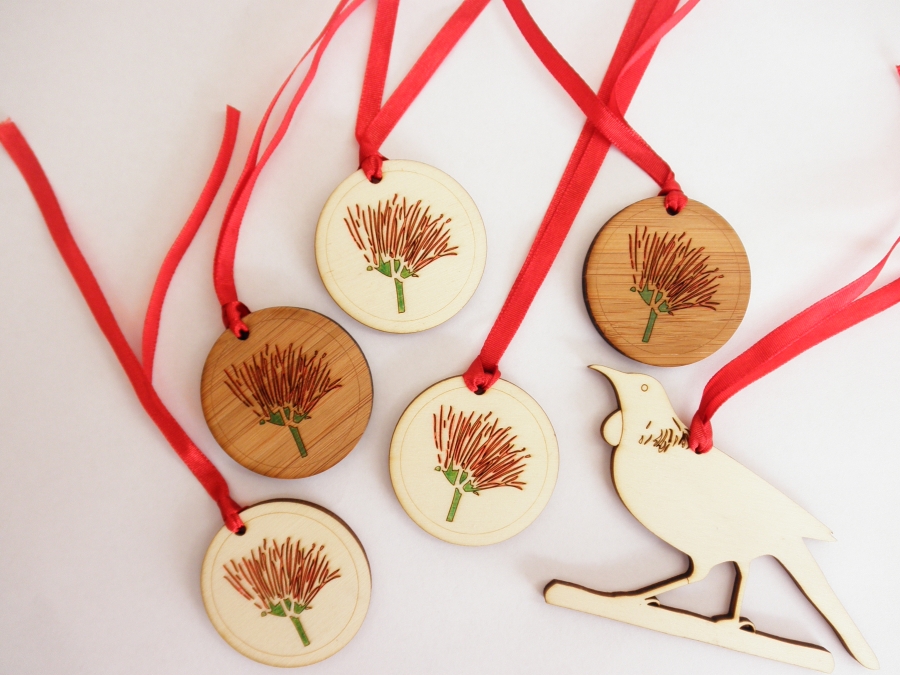 Kia ora! We're hosting an early Christmas meetup at our New Zealand office. If you've never made anything with us before and are keen to learn all about how Ponoko works, then we'd love you to join us.
Wednesday November 2nd, 6.30pm – 8pm
Ponoko NZ Office
Level 1
27 Dixon Street
Wellington
RSVP
This is an opportunity for people in the Wellington region to have any questions you might have answered in person. We've asked some Wellington-based makers to come and talk about projects they've made with Ponoko Personal Factory, and they'll bring along their finished designs to look at.
The theme for our November meetup will be 'Holiday Making' – decoration ideas for Christmas, as well as great ideas for Personal Factory-made presents for your friends and family. We're holding it at the beginning of November, so that there's time for you to create a design and place an order, all in time for Christmas.
You can check out our new material samples, and be inspired by a range of designs on display. If you want to bring along a flat material sample that you would like to have laser cut, e.g. a piece of silk fabric, and if we're able to cut it, then we'll give it a whirl. You'll also be able to see the laser in operation, and watch as it works its magic on some custom-made Christmas decorations.
Places will be limited, so please RSVP if you'd like to come along .
Hope to see you there!