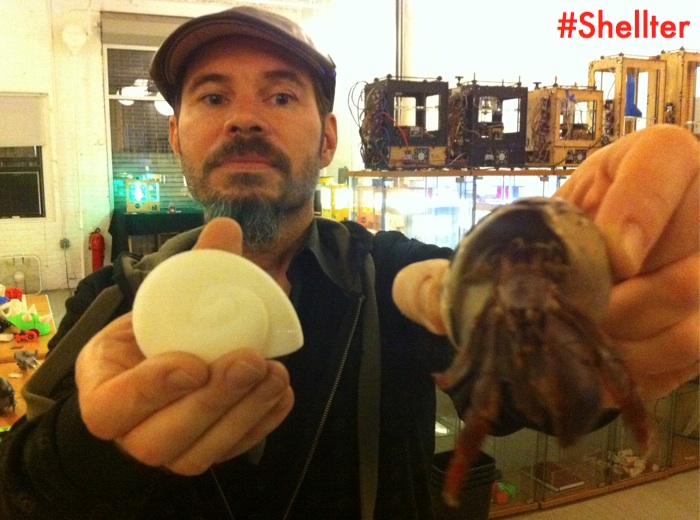 Homes for the homeless . . . crabs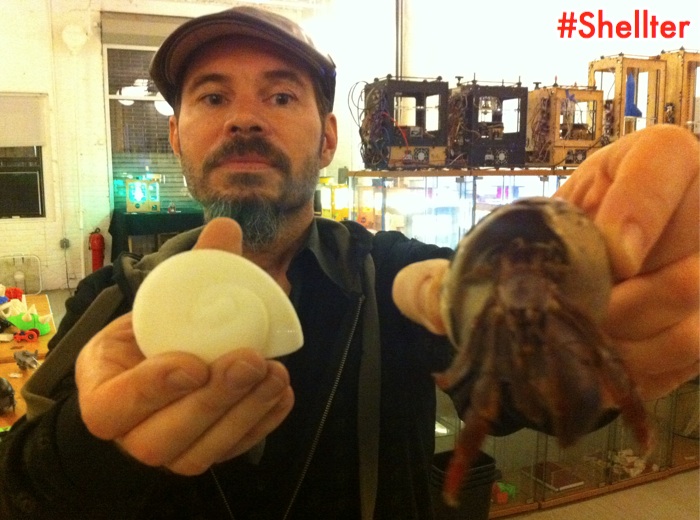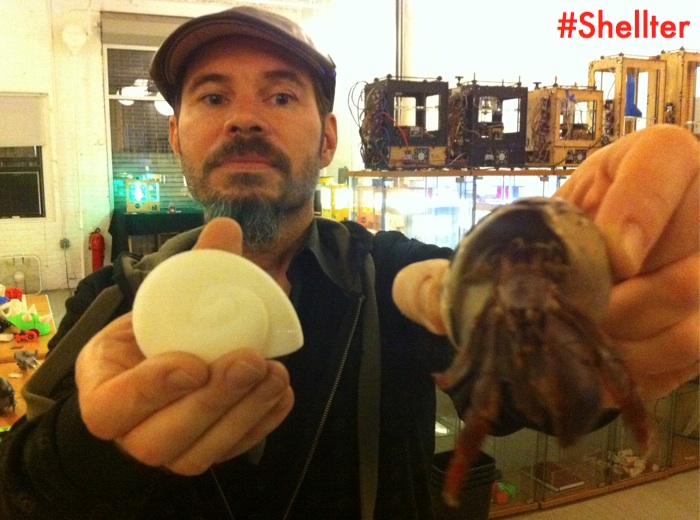 Miles Lightwood, AKA TeamTeamUSA, is trying to use 3D printing to make "shells" for hermit crabs. The worldwide availability of shells is decreasing, forcing many hermit crabs to take up residence in discarded objects such as bottle tops and shotgun shells.

As part of his artist-in-residency with MakerBot, Lightwood is working on Project Shellter, a project to provide better homes for these homeless crabs. Lightwood and Makerbot have set up crab habitats in Brooklyn and Los Angeles to test the viability of various designs, and they are asking for help.
If you want to participate, upload a design for a shell you think hermit crabs will like to Thingiverse tagged "SHELLTER" (note the two "L"s).