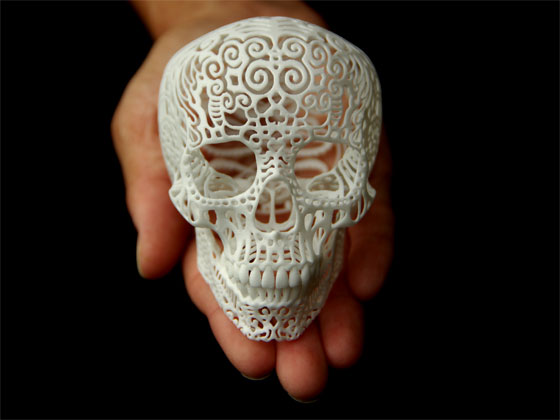 4 Days left to help fund Crania Anatomica Filigre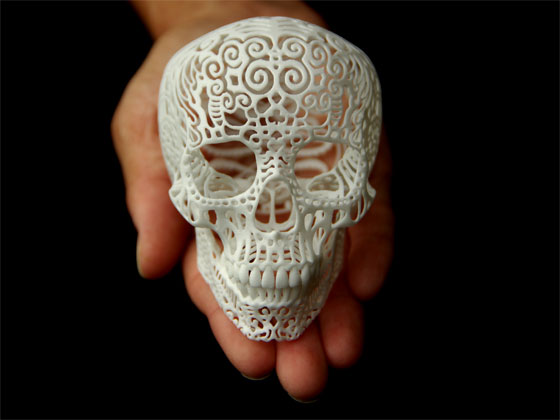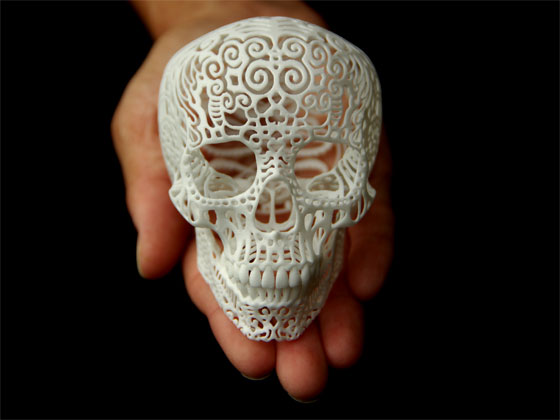 I covered this unique Kickstarter 3D printed sculpture project by Josh Harker several weeks ago. Harker is now in a final push to get within the top three most funded art projects before his Kickstarter timer runs out. To do this Crania Anatomica Filigre must raise at least $75,691 in pledges.
In order to achieve his goal, Harker has added additional rewards to appeal to new backers and those who may want to upgrade their backing dollar amount. Including a special skull within a skull variation for top tier backers.
If your keen to support this project, please visit the Kickstarter project page.
---
David is an industrial designer from New Zealand. He contributes a weekly article on personal fabrication for Ponoko. You can follow him on Twitter 
@dizymac