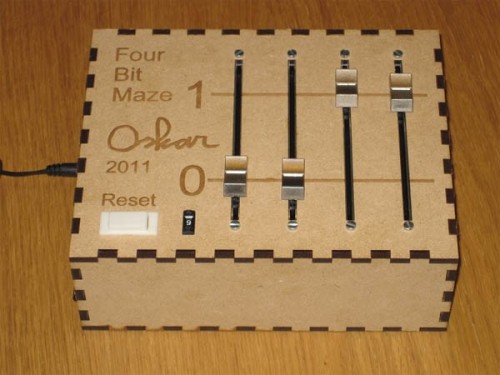 Four Bit Maze: tactile electronic mechanical puzzle
When Oskar first built his prototype electronic mechanical puzzle back in the year 2000, open-source hardware like Arduino was the stuff of science fiction.
Fast forward to 2011 and the Four Bit Maze is well and truly a reality, complete with its brain-bending set of challenges to taunt us with.
The gameplay starts off deceptively simple, but does not remain so for long. With increasing levels of difficulty, the task is to move all four of the sliders from "0" to "1".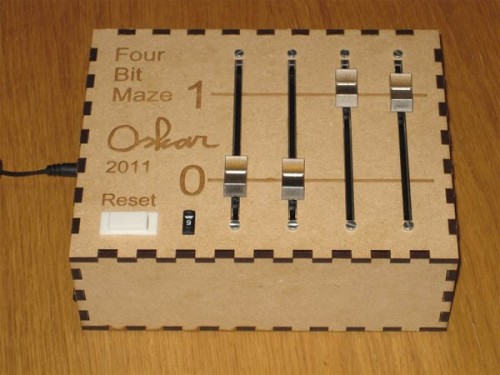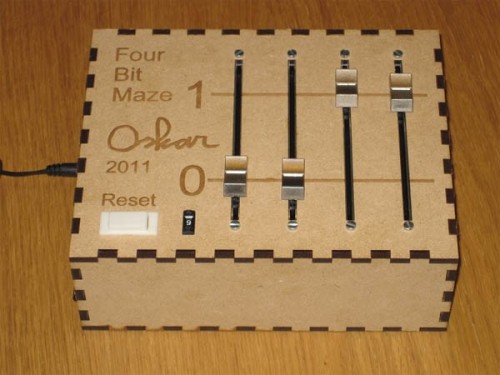 Incorporating all the things we love, the laser-cut casing is home to an Arduino board with motor shield driver and some very nifty motor fader sliders.
Hack a Day via Engadget