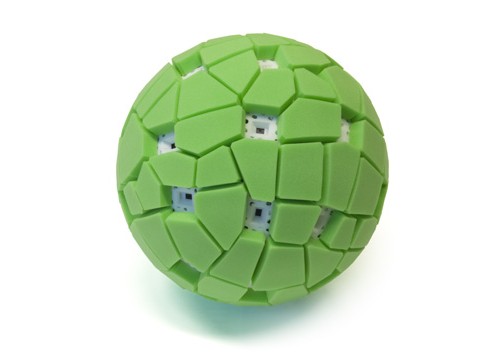 Toss it up into the air and the whole world says "Cheese"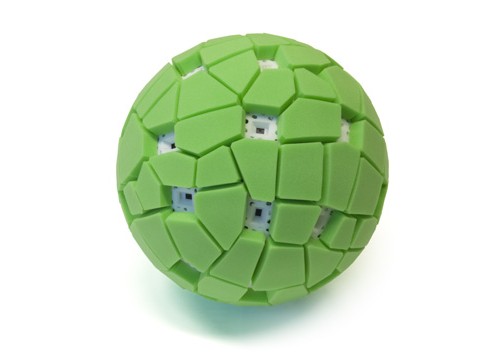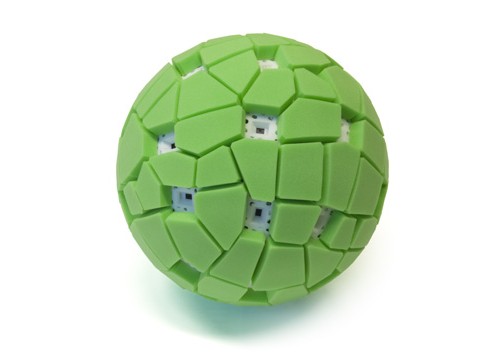 We all love taking photos. Capturing the emotion and energy of a scene; recording a moment in time so that it can be shared with others. But if you thought pushing a button was fun, you're in for a treat – because this camera is going airborne.
It has long been known that wide angle panoramic images are closer to what our own eyes see than conventional pictures. Yet unlike conventional pictures, panoramas usually require a complex stitching process. Issues arise such as ghosting from moving objects and full spherical panoramas are affected by the camera tripod.
Until now. The Throwable Panoramic Ball Camera will be featuring in the Emerging Technologies demonstration at SIGGRAPH Asia 2011.
Consisting of 36 fixed-focus camera modules housed in a 3d printed chassis, this not only looks different to every camera you've ever seen, but the way that it works is also unique. Sensors onboard detect when the Ball Camera is at the apex of its trajectory, triggering the exposure. The image is then downloaded via USB to be displayed in a spherical panoramic viewer.
There's a video waiting for you after the break.
Forget rock concerts, landmarks and natural wonders. With the Throwable Panoramic Ball Camera handy, things are going to be a whole lot more lively at Grandma's next birthday party…
Jonas Pfeil's Throwable Panoramic Ball Camera via Monogocoro