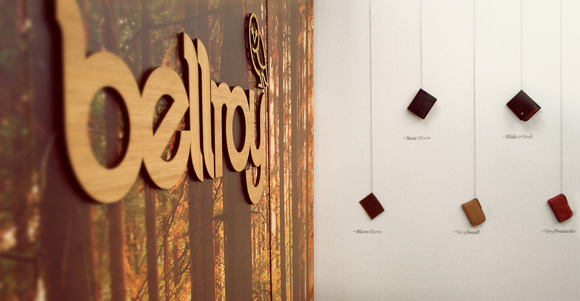 Complementing leather with bamboo and felt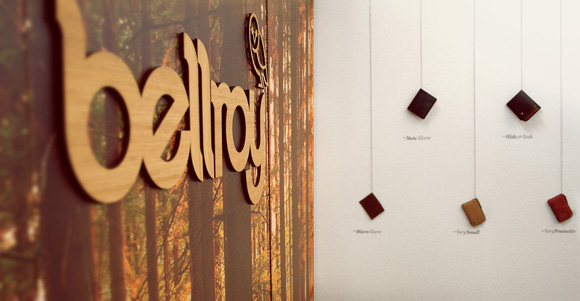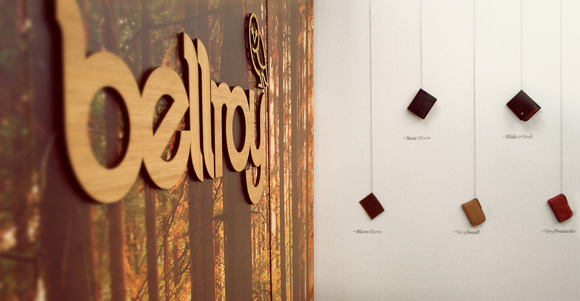 I've been admiring Bellroy leather products and following their Carryology blog for a while now.  My interest in the science of carrying is the closest I'll ever get to being a scientist.  Then one day I realised that the reason the Bellroy owl logo looks so familiar is because the Australian company uses Ponoko Personal Factory to fabricate their point of sale designs.  It's evident from their site and blog that Bellroy are very passionate about design, and put a lot of effort into creating long lasting quality products.  They are also incredibly friendly!
The Bellroy brand is serious about reducing its environmental impact and the designers use materials and fabrication techniques that are reflected in their philosophy.  Their Personal Factory materials of choice are Natural Bamboo and Felt, which are laser cut and engraved to be used in different combinations.  Precision fabrication has helped Bellroy to achieve consistency across their point of sale design range and move beyond the craft aesthetic.  They've replaced the traditional printed communication features with tactile elements that help communicate their branding.

We were using different suppliers and the processes were quite slow between emails, orders, sampling, shipping etc. Working with Ponoko has allowed a lean product development process. So we can focus on design and ideas.
More from Bellroy after the jump: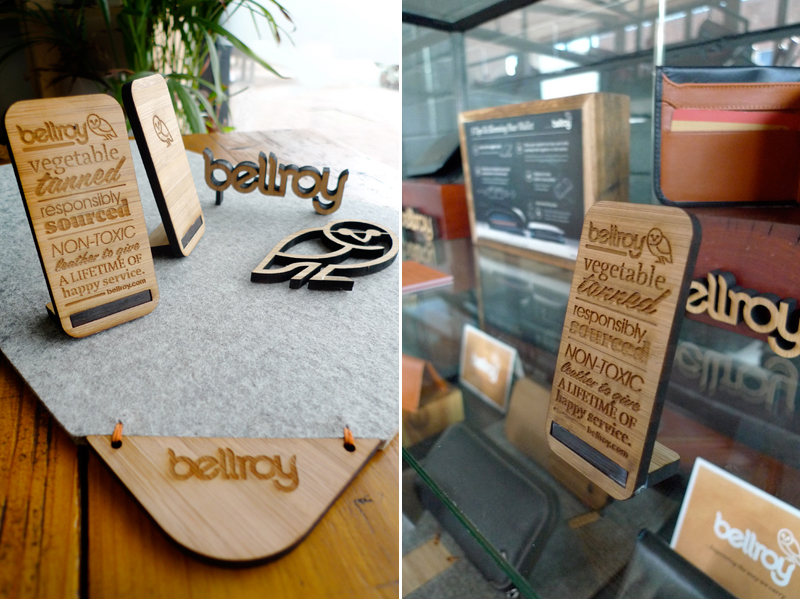 How would you describe your creative process? Creativity can have different speed, inspiration and processes. It really depends on the type of design, urgency and cost  I work on. I often design either structured process (research, set direction and customer profile, sketches, re-assess etc.), or completely free to allow expressing more poetry and craft to the idea. We like to call it modern/craft.

Have you been surprised by anything in the PF process? Surprise I am always by the easy service Ponoko offer. So much potential to make beautiful objects with a solid number of materials to choose from.
Do you have any tips for other makers? I would say think about how complex your line drawings are, you can save in cost if you keep it simple. May be it is a good thing to keep in mind that the etching is a slow process and can be expensive.