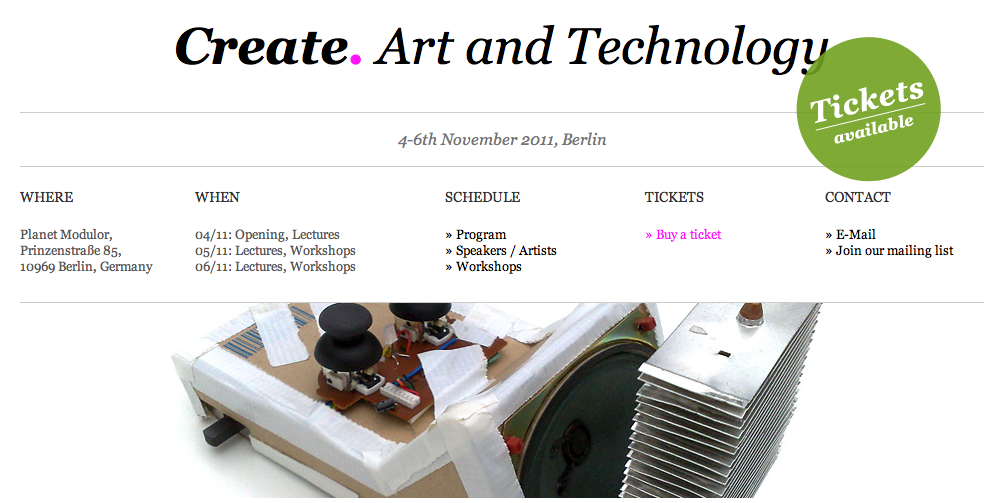 Open source technology and digital fabrication in Berlin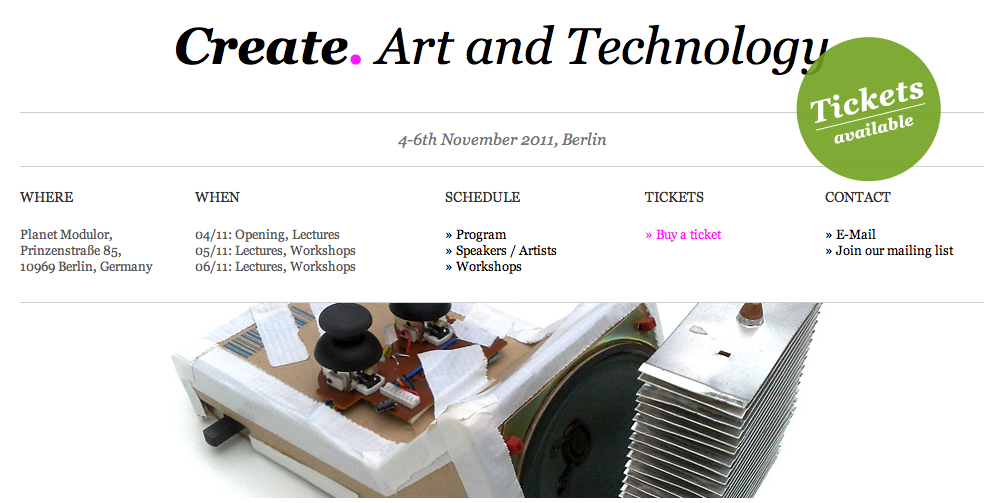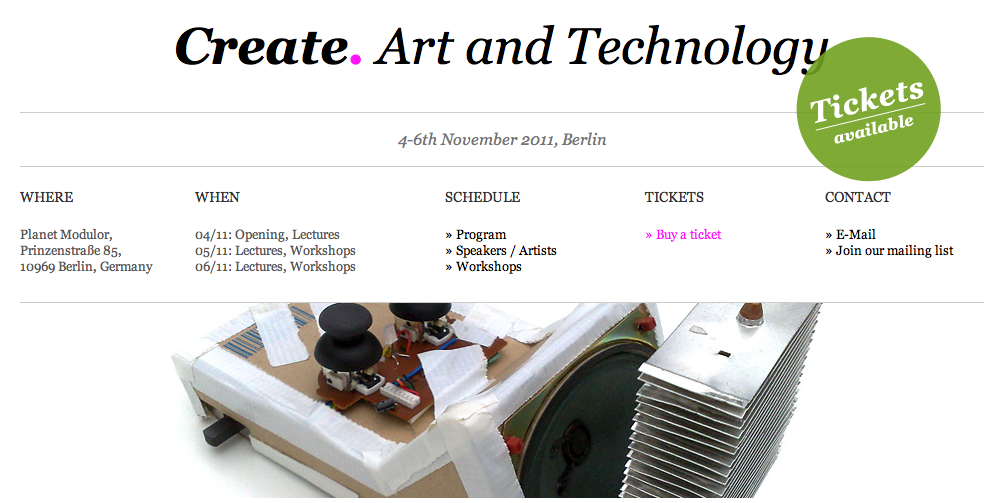 Chris Taylor from SparkFun Electronics will open "Create. Art and Technology" with a keynote address about "Open Hardware, Arduino and the Future."
The event is a meeting of artists, hackers and designers, producers, tinkerers and engineers. There will be lectures and workshops about topics related to digital fabrication, open hardware, and the future of manufacturing.
Our German fabbing partners Formulor will be there too!
The conference runs November 4-6, 2011 in Berlin.
You can try one of your own technology projects with Sparkfun components available through Ponoko Personal Factory.